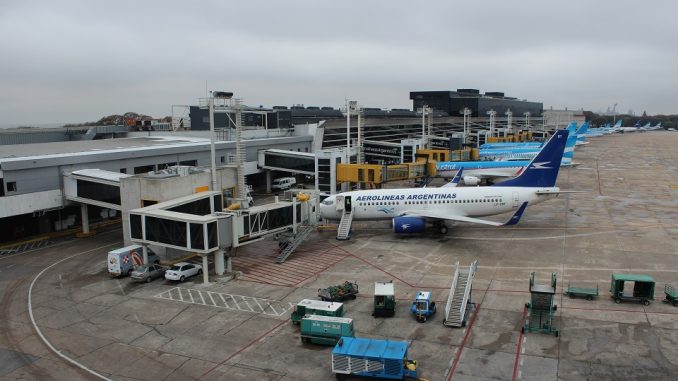 Aerolineas Argentinas is the latest of a growing list of airlines to indefinitely suspend flights to the Venezuelan capital of Caracas, citing concerns over security in Venezuela due to increasing violence and immense political uncertainty.
This suspension follows a temporary suspension announced in early August due to "operative matters" likely regarding security and financial concerns.
Aerolineas Argentinas is following the same route many other international airlines have taken over the course of several years due to growing concerns over the state of the county. Several international airlines such as Lufthansa, Air Canada, and AeroMexico have completely suspended service to the country.
Of all domestic U.S. carriers, only American Airlines continues to fly to Caracas with its twice daily flight to the city from Miami. All other carriers have since terminated service, with United Airlines being the most recent announcing its suspension of service in July of this year.
According to Peter Cerdá, vice-president of IATA, there are only six or seven IATA member airlines that are currently providing service to the country with no solution in sight in the short term.
As a result, Venezuelan president Nicolas Maduro has released a statement chastising the airlines for their reduction and discontinuation of service, vowing that any airline to leave the country shall not be allowed to return.
Venezuelan Currency Controls
To further complicate the matters, Venezuela as of 2013 virtually halted the repatriation of past ticket sales made in bolivars, the local currency of the country. Due to the economic collapse in the country, inflation has skyrocketed and currency restrictions have been implemented.
These changes suddenly make it extremely difficult for airlines to bring money from ticket sales back to their operating home countries. Airlines have been trying for years to convert the local bolivar they receive from ticket sales into dollars or any other currency.
This restriction on currency is an attempt by Venezuela to keep currency within the country, however it has only created further aggravation for the economy. As the economic situation declined in Venezuela, the government began to force airlines to pay for expenses such as airport landing fees and maintenance in U.S. dollars.
This has left airlines stuck in a peculiar situation. They can't bring money they made in sales in Venezuela back to their home countries. They aren't able to use the collected money within Venezuela either since government regulations require airlines to pay for airport services in US Dollar.
Looking to The Future
Legal routes are being discussed, but that will not necessarily mean the airlines get paid. However, a U.S. court ruling in favor of the airlines could put international pressure on Venezuela's bondholders and creditors, which could potentially lead to a resolution down the road.
Given the worsening conditions in Venezuela and the government's decision to no longer accept the U.S. Dollar for oil due to sanctions and political factors, it seems quite unlikely that the airlines can expect payment any time soon.

Hemal took his first flight at four years old and has been an avgeek since then. When he isn't working as an analyst he's frequently found outside watching planes fly overhead or flying in them. His favorite plane is the 747-8i which Lufthansa thankfully flies to EWR allowing for some great spotting. He firmly believes that the best way to fly between JFK and BOS is via DFW and is always willing to go for that extra elite qualifying mile.

Latest posts by Hemal Gosai (see all)