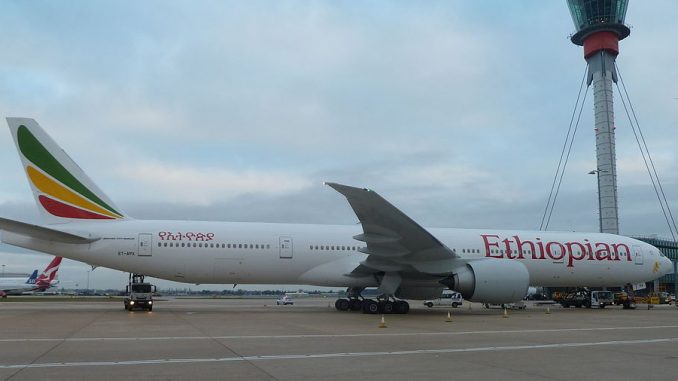 A nation whose GDP per capita totals only $846. One that has only been governed by its current constitution since 1995. A country that ranks 174 out of 188 in terms of Human Development Index. All of these stats at first glance run counter to the ideal place from which to run a continent's largest airline.
Addis Ababa, Ethiopia-based Ethiopian Airlines, however, has begun to thrive in recent years operating out of a single hub – Bole International Airport – in the nation's capital, despite the numerous challenges it faces.
Movement Towards Modernization
After World War II, Ethiopia was no longer threatened by the previously belligerent Italians. To further move along the modernization of his still somewhat young nation, Emperor Haile Selassie I asked the U.S., U.K., and France to help him craft a national airline. And in 1945, he and American airline TWA inked a deal to form a carrier that would eventually be named Ethiopian Air Lines.
After launching operations in February of the next year with five Douglas C-47 Skytrains, the airline was on a path to gain a sizable foothold in the domestic, African, and world aviation markets.
The airline continued to grow and expand, before late in the 2000s announcing that it would acquire Boeing 787s, Airbus A350s, Boeing 777-200LRs, and various other equipment in order to better operate and compete on longhaul flights across the globe.
The carrier became the first outside of Japan to operate the 787 in 2012 as they commenced operations on intra-Africa flights before putting it on other routes, including Washington D.C., soon after.
"This is a game-changer aircraft," Ethiopian Airlines chief executive Tewolde Gebremariam told The Associated Press in an interview at the time. "It will completely change how people travel across the globe. Not only will we enjoy a 20 percent reduction in fuel cost but it is environmentally friendly with less carbon emission than any other similarly sized aircraft."
Expansion to Los Angeles Creates Unique Challenges
In 2014, the airline announced its intentions to expand its route network with flights to Los Angeles. This expansion, while marking the second flight the carrier would operate to the U.S., also helped to illustrate the unique challenges Ethiopian Airlines faces owing to operating out of Addis Ababa.
Bole International Airport sits more than 7,500 feet above sea level, which restricts the maximum range of aircraft greatly. This is the same reason Aeromexico was just recently able to begin nonstop flights to Japan from their main hub in Mexico City, for example. A Mexico City-Tokyo route should be well within an aircraft's range, but with an altitude of 7,300 feet, Comodoro Arturo Merino Benítez International Airport is almost as non-conducive to longhaul flying as Bole.
Ethiopian Airlines found a way around this by operating their flights to Los Angeles through Dublin, just as their Washington D.C. route did in Rome.
"It's a very tough challenge for engines, for pilots," Gebremariam told USA Today at the time. "The 777ER is the longest-range airplane in the world, but even then it cannot make it from Addis to Washington."
A Promising Future, Even with Challenges
The carrier, the largest of six recognized airlines in Ethiopia, is in a unique position. Despite the challenges Africa has to endure with so many rapidly-developing nations and a very quickly-growing population, Ethiopian Airlines has held strong and continued to flourish.
Last year, the airline announced a net profit of 6.13 billion ETD ($226 million), their largest yet. With a route network that currently includes 94 destinations, the airline appears poised to continue that trend. Ethiopian is still slated to take delivery 19 Airbus A350, 30 Boeing 737 MAX, and four Boeing 787-9 over the course of the next few years, which will allow them to continue their international expansion as they see fit.
On Sunday, China's Xinhua news agency announced the airline is looking to add a sixth Chinese destination in Hangzhou. Even with China as the airline's largest single international market, they are showing no signs of slowing down.
"We expect China-Africa and China-Ethiopia ties to grow very fast with trade, investment and tourism development," Gebremariam told Xinhua, "and ET's China plan is in a way positioning ourselves for the future"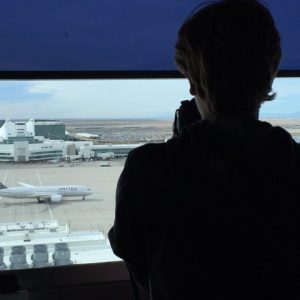 When he was just six months old, Parker took his first flight. From that point, he was destined to love aviation. His mom worked for Southwest Airlines much of his family have been frequent flyers on American Airlines for years, just as Parker is now. In 2015, Parker, inspired by aviation accounts on Instagram, decided to create an account of his own, and he hasn't stopped spotting since. On top of that, Parker has been writing for his school paper since his freshman year and has been writing and doing photography work for AirlineGeeks since August 2016.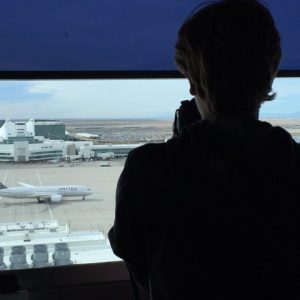 Latest posts by Parker Davis (see all)