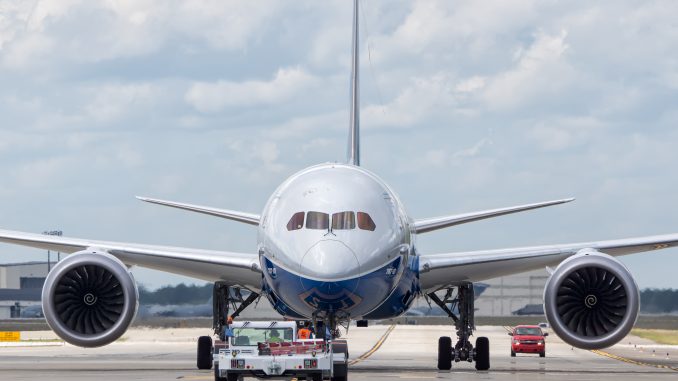 On Monday, Boeing and Mitsubishi Heavy Industries, or MHI, announced an agreement aimed at reducing the cost of production and joint studies regarding advanced aero structure technologies, according to Boeing.
"This agreement advances the strong relationship between Boeing and MHI through joint efforts to reduce cost and improve efficiency, with a focus on MHI's production for the 787 Dreamliner," said Kevin McAllister, Boeing CEO and President. "Collaboration with suppliers is at the heart of our Partnering for a success efforts, positioning our companies to win in today's competitive marketplace and look ahead to future opportunities."
"We are delighted to be enhancing the competitiveness of our commercial aircraft business with this agreement," stated Mitsubishi Heavy Industries President and CEO Shunichi Miyanaga. "We have built our partnership with Boeing over more than 40 years collaborating in various aircraft programs including the 737, 747, 767, 777, and 787 Dreamliner."
MTI manufactures composite 787 Dreamliner wings at a factory in Nagoya. In addition, the company produces fuselage sections for the 767, 777 and 777X.
According to Boeing, cost reduction and improved efficiency throughout MHI's supply chains will be achieved through automation and lean production methods, amongst other changes.
Ashley is currently a senior in high school and plans on pursuing a career in aviation or journalism. Her favorite airplanes include the Boeing 777, 737MAX, and Airbus A350. She enjoys taking flights on various airlines to different airports and planespotting at her local airports.
Latest posts by Ashley Magoon (see all)