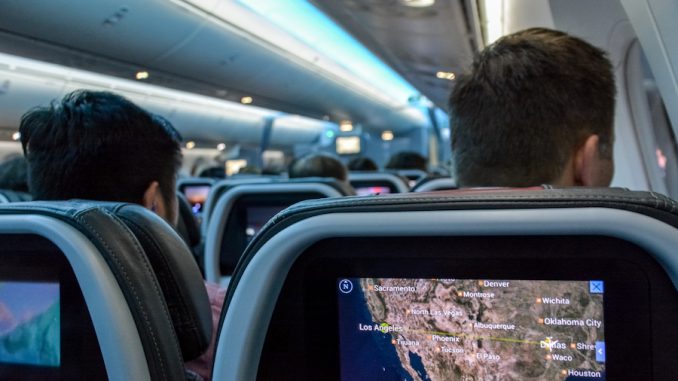 On October 26, American Airlines presented its third-quarter results, highlighting operating revenues up 2.7 percent year-over-year to $10.9 billion. However, due to increased costs, the net income was down more than 15 percent from the third quarter of 2016 at $624 million.
Total revenue of $10.9 billion was expected by analysts and the adjusted earnings per share of $1.42 slightly beat the expected $1.40. Third quarter Passenger Revenue per Available seat Mile (PRASM) growth grew 0.9 percent.
Revenue Grows But Profit Shrinks
The overall revenue growth can be attributed to growth in the passenger and cargo sector, up 2.5 percent and 17 percent respectively. Ancillary revenues such as baggage fees and frequent flyer revenue contributed $1.3 billion, up 2.2 percent.
Within the passenger sector, American's performance was strong in nearly every market except the Pacific where PRASM growth in Japan, Australia, New Zealand, and Hong Kong were positive but offset by a decline in growth in China and Korea.
Net income dropped nearly 15 percent due to higher fuel expenses and salaries plus benefits expenses that were a result of the mid-contract pay increase given to employees earlier in the year. This particular point has drawn much criticism from the investors who had trouble justifying the additional expense.
American Airlines CEO Doug Parker stands by the decision to increase wages to bring them up to industry standard as a way to foster goodwill with pilots and flight attendants.
Future Plans
Looking to the future, the airline plans on continuing the fleet renewal program with a gross aircraft capital expenditure to total $4.1 billion which will include the delivery of 57 mainline aircraft and 16 regional aircraft.
The airline will continue to modernize clubs and continue with refurbishments of planes and installations of premium economy on the long-haul fleet.
This leads to further market segmentation at American. So far, the airline has been relatively successful in its plan to realize $3.9 billion in revenue and cost initiatives over the next few years.
Basic economy has full launched across most of the domestic system, much to the relief of United's Scott Kirby who blamed his airline's lagging performance on American's delayed rollout of the product.
Currently, 50 percent of customers of American who saw a basic economy fare chose to pay the additional fare to buy up the main cabin product, further confirming the point Delta made during their earnings call. The success of basic economy is determined not by the amount of people that buy it, but by the number of people that don't buy it.
As what were originally standard fares are becoming basic economy fares with stripped benefits, customers must now pay more for what was considered standard before. This is where most of the expected revenue growth through basic economy will come from.
The airline is going to continue to segment its products and continue to invest in its offerings such as faster Wi-Fi on aircraft and a re-invented dining experience in its Flagship clubs.
This along with the cultural competitive advantage the airline is hoping to gain by paying its employees more are all meant to justify the executive team's confident outlook of the airline.
Capacity Growth Concerns
However, there is one point of concern that was brought up more than once in regards to capacity growth. Though formal guidance hasn't been issued yet, American Airlines expects system capacity to be up 2.5 percent in 2018, with domestic and internal capacity to grow at similar levels.
This raises some concern that the supply of seats available will outstrip demand and cause a decrease in fares that can hurt PRASM.
Excess capacity along with the continued fare wars with the ultra-low-cost carriers could continue to depress revenues well into 2018.
American is expected to take a careful approach to growing capacity to ensure that this doesn't happen. This will involve an increase in capacity in markets where growth is expected and better yields through a number of initiatives such as basic and premium economy.
In premium economy, the airline is seeing an average upsell from economy to premium economy of $400 on average each way among mainly leisure customers looking for an enhanced cabin experience.
Furthermore, American boasts about having the leading business class product among U.S. carriers in the long haul which it states allows the airline to sell up through various fare classes in the premium cabin.
All-in-all, American feels bullish for what the future has in store. The airline feels good about its position and the transformation that is taking place in the industry.

Hemal took his first flight at four years old and has been an avgeek since then. When he isn't working as an analyst he's frequently found outside watching planes fly overhead or flying in them. His favorite plane is the 747-8i which Lufthansa thankfully flies to EWR allowing for some great spotting. He firmly believes that the best way to fly between JFK and BOS is via DFW and is always willing to go for that extra elite qualifying mile.

Latest posts by Hemal Gosai (see all)