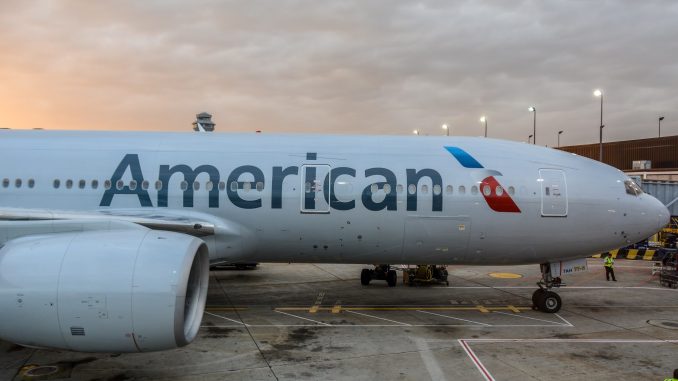 Juan Carlos Liscano has been named the new American Airlines Managing Director for the airline's Latin America operations.

Liscano's new occupation will require him to oversee operations for "American's largest international region covering 50 destinations in Mexico and Central and South America," according to the Dallas-Fort Worth-based company.
In 2014, American Airlines appointed Juan Carlos Liscano as the head of the Los Angeles operation. Liscano has been with the company since 1994.
In the press release from American, Javier Palomaraz, USHCC president, and CEO said: "The USHCC is proud to welcome Juan Carlos Liscano to our Board of Directors. As managing director for Latin America, he has an important, broad international business perspective. With Juan Carlos on our board, American will continue to serve as an ally to our association and advocate for businesses large and small across the globe."
"At American, we believe a continued focus on our inclusion and diversity initiatives positively impacts our more than 120,000 team members. Our customers and the communities we are proud to call home," Liscano said.
"We have a long-standing commitment to the U.S. Hispanic market, and, for me, it is an honor to represent American at the USHCC, an organization that champions Hispanic enterprise and diversity," he added.
The announcement comes after American was blamed for a series of racially-charged incidents against African Americans. As a result from the claims, the National Association for the Advancement of Colored People (NAACP), issued a warning to the company. American Airlines officials have planned to meet with the NAACP to discuss the group's concerns.
Matthew Garcia became interested in aviation at the age of 12 when he installed Microsoft Flight Simulator X on his computer. He was instantly "bitten by the bug" and has been in love with aviation ever since. Matthew took his first introductory flight in 2013 and began normal flight training in February of 2015. Over the years, Matthew's love and knowledge for aviation has grown tremendously, mainly due to FSX. Garcia flies highly advanced aircraft in a professional manner on a highly complex virtual air traffic network simulating real world flying. In 2016 Matthew achieved his private pilot certificate from the FAA. Now he studies journalism at the University of Nebraska at Omaha.
Latest posts by Matthew Garcia (see all)