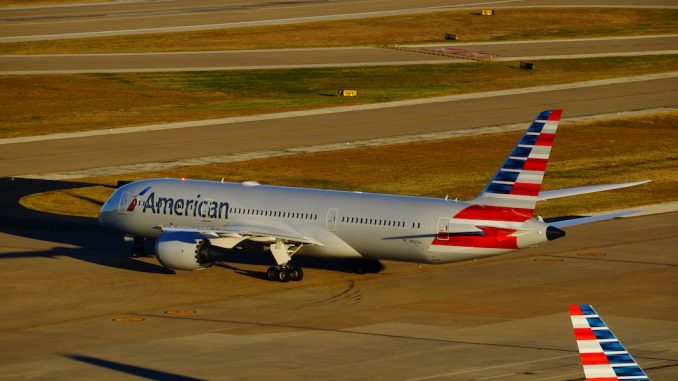 The National Association for the Advancement of Colored People, more commonly referred to as the NAACP, is currently in a battle with American Airlines over alleged racist and discriminatory incidents.
On Tuesday, the organization, self-described as "the nation's original and largest social justice advocacy organization," issued a travel advisory against the legacy carrier, warning African-Americans that they may not be safe traveling on the airline.
Citing recent incidents between the airline and various members of the African-American community, the organization stated that African-Americans traveling on the airline may face racial discrimination.
The NAACP said that African-American passengers might be subjected to "disrespectful, discriminatory, or unsafe conditions" when traveling on the Fort Worth-based airline.
The organization has also issued travel advisories in the past for places which are unsafe for African-Americans but has never issued a travel advisory against an individual airline.
American Airlines' CEO, Doug Parker, responded quickly to the advisory, stating that "The mission statement of the NAACP states that it seeks to remove all barriers of racial discrimination. That's a mission that the people of American Airlines endorse and facilitate every day – we do not and will not tolerate discrimination of any kind. We have reached out to the NAACP and are eager to meet with them to listen to their issues and concerns."
In its statement, the civil rights organization cited four incidents involving the airline and members of the community.
First, the organization cited an incident on a Raleigh-Durham-bound flight, in which an African-American passenger was forced to give up both of his seats, and was ejected from his flight. The passenger, Rev. William Barber, was traveling from Washington to Raleigh-Durham on an American Airlines flight when he observed two passengers, who appeared to be intoxicated, acting disorderly.
The incident escalated when Barber reported them to a flight attendant, who he alleges mishandled the situation and was disrespectful towards him because of his race.
The tipping point of the incident was when the same flight attendant was allegedly abrasive towards Barber, asking him to produce the two boarding passes for the two seats that he had purchased, after preventing an off-duty pilot from sitting in the seat beside him.
Barber was escorted off the plane by airport police. The airline declined to comment, due to pending litigation from Barber and his legal team. However, Barber claims that the incident was racially-fueled.
Second, the organization cited an incident on a Charlotte-bound American Airlines flight, in which an African-American first class passenger was switched to coach at the last minute.
The passenger, Rane Baldwin, had been traveling with a friend and was the only one who was allegedly bumped from first class. Airline staff stated that the change was due to an aircraft swap and a smaller first class cabin.
Baldwin claimed that her Caucasian travel companion also received preferential treatment when she moved to coach to join her friend. She alleges that when a flight attendant observed the pair sitting together, he made a remark stating that there were open rows on the plane and the two could spread out if they desired. This was interpreted as a racist offer by Baldwin, claiming that the offer was not made to her, only her Caucasian friend.
Third, the organization cited an incident on a New York-bound American Airlines flight, in which an African-American passenger was removed from her flight after allegedly being disrespectful to airline ground staff and flight crew. Tamika Mallory, an African-American civil rights leader and co-chairwoman of the Women's March on Washington, claimed she was inquiring why she had been moved to a middle seat when things heated up.
American Airlines ground staff accused her of being rude and disrespectful while investigating the incident. Mallory was also interviewed by one of the flight crew, who inquired if she was going to be troublesome on the flight. Mallory later boarded the aircraft but was eventually removed from the flight after the captain expressed doubt about her ability to remain calm. The civil rights leader claimed racism played a factor.
Lastly, the tipping point for the organization was a recent incident on a New York-bound American Airlines flight, where a passenger was removed from the airplane when she inquired about having her child's stroller retrieved from the baggage hold. Briana Williams, a Harvard Law Student, was on a delayed flight from Atlanta and requested that her child's stroller by brought up so that she can use it during the lengthy delay.
Williams alleges that the airline staff refused her requests and involved the airplane's captain after refusing to leave until she got her stroller. After talking to the captain, the police were called over to remove Williams from the plane, which Williams claims was out of racism and put her in a dangerous position with airport police. Williams has been credited 25,000 AAdvantage miles but plans to sue this airline.
In response to the four incidents, NAACP CEO Derrick Johnson said, "All travelers must be guaranteed the right to travel without fear of threat, violence or harm." The organization hopes the travel advisory will serve as a warning to future American Airlines travelers, who may choose to take their business elsewhere.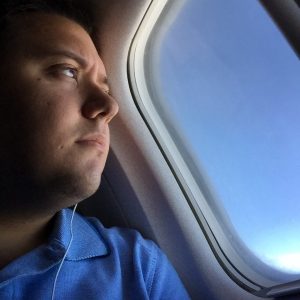 Tom has been flying for as long as he can remember. His first flight memory was on a Song Airlines 757 flying from LaGuardia to Orlando. Back then, he was afraid to fly because he thought you needed to jump off the plane in order to get off. Some years later, Tom is now a seasoned traveler, often flying to places just for the fun of it. Most of the time, he'll never leave the airport on his trips. If he's not at home or at work as a Line Service Technician at Long Island MacArthur Airport, he's off flying somewhere, but only for the day.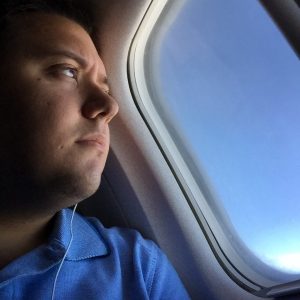 Latest posts by Thomas Pallini (see all)