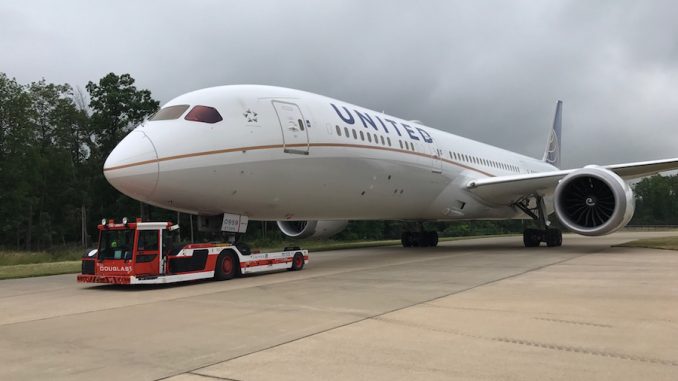 Chicago-based United Airlines has just launched the longest flight from the U.S. with an 8,700-mile route between Los Angeles and Singapore. The route is now the longest regularly scheduled service ever flown by a carrier in the U.S., and is one of the world's longest services by flight time.
However, the route is not the world's longest by distance. The 8700-mile route is beaten by Qatar Airways who operate a 9,032-mile route between Doha and Auckland, and Dubai based carrier Emirates who operates an 8,819-mile route between Dubai and Auckland. The previous longest route to or from a U.S. airport was held by Qantas, with an 8,576-mile route between Dallas Forth Worth and Sydney.
The service is being operated daily by a Boeing 787-9 aircraft configured in a three class layout with 116, 88 and 48 seats in Economy, Economy Plus and Business class respectively. The inaugural service was launched on October 29.
While the United route between LAX and Singapore falls short of the title for world's longest route by distance, given the correct wind conditions it can take the title of the world's longest route by scheduled flying time. The westbound service is usually faced with strong headwinds, which as a result gives the flight a scheduled flying time of 17 hours, 55 minutes. The previous record was held by Qatar Airways on their Auckland to Doha service with a time of 17 hours, 40 minutes.
The service is being operated by a Boeing 787-9 Dreamliner, an aircraft that Patrick Quayle, United's vice president says will allow United Airlines unique opportunities of opening up long thin routes that they were previously unable to serve non-stop without the aircraft.
United Airlines will not be holding its crown for too long though. Singapore Airlines, who previously flew non-stop services to Los Angeles and New York with its four engine A340-500 aircraft before retiring them in 2013, has said it intends to relaunch services to both destinations upon receipt of its new long range Airbus jets in 2018.
The carrier is expected to receive its first Airbus A350-900ULR aircraft in 2018, an ultra-long range variant of the already successful Airbus A350-900. The airline will operate the aircraft with 162 seats, with 94 in premium economy and 68 in business respectively.
Josh is a long-term aviation enthusiast and aspiring commercial airline pilot. From a young age, he has immersed himself in all things aviation. From plane spotting at local airports and airfield to racking up frequent flier miles on trips abroad, Josh is a huge AvGeek at heart. He graduated from university in September 2017 with a first class Bachelor of Science degree in Air transport. He completed his pilot training, gaining his Frozen ATPL in November 2017 upon completion of his Multi-Engine Instrument rating and Multi-crew/Jet orientation course. He currently has around 230 hours of flying experience in various aircraft. He hopes to join an airline as a first officer by the end of 2017.

He frequently flies on one of his favorite airlines, British Airways, and is an avid Avios collector and British Airways Executive Club member.
In his spare time, while not studying, flying or immersing himself in aviation he enjoys spending his time volunteering in a variety of roles and running a blog to help other aspiring pilots pursue their dream.
Latest posts by Joshua Drabble (see all)