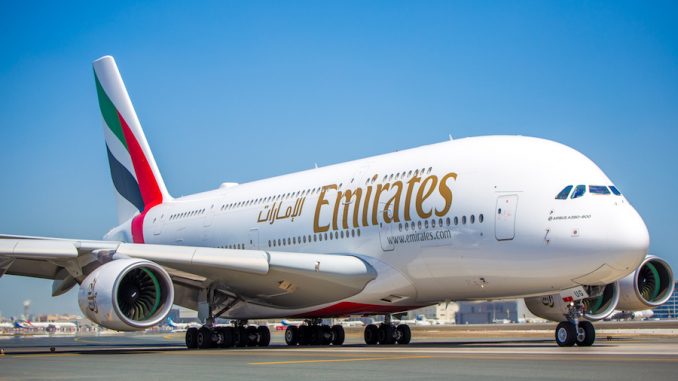 Earlier this week, Emirates celebrated the major delivery of its 100th Airbus A380 wide-body aircraft. The special delivery ceremony took place at Airbus' delivery center in Hamburg, Germany on Friday.
In attendance at the ceremony was Emirates Chairman and Chief Executive His Highness Sheikh Ahmed bin Saeed Al-Maktoum, President of Emirates Tim Clark, Airbus executives and other diplomats, all joining to celebrate the airline and Airbus at this special ceremony.
A Milestone for Airbus and Emirates
Sheikh Ahmed explained how monumental this delivery was to Airbus and Emirates: "This is a tremendous moment for Emirates, for Airbus and for our many partners involved in the A380 programme. There is no doubt that the A380 has had a big positive impact on aerospace manufacturing and the broader aviation industry, supporting hundreds of thousands of jobs and stimulating innovation and new product development in many related areas such as ground handling, catering, airport facilities and cabin products, to name a few."
According to Sheikh Ahmed, the aircraft has been a large success for the airline, helping to greatly enhance the customer experience. The Dubai-based airline has seen significant increases in traffic and passenger demand when it deploys an A380 on a route. Those increase can be attributed travelers being attracted to Emirates' unique A380 experience.
Tom Enders, Airbus' Chief Executive Officer, spoke highly of the airline, saying: "We are extremely proud of our long-standing relationship with Emirates – a partnership that has been integral to the A380 programme."
"It is a source of immense satisfaction for everyone at Airbus that such a visionary airline has believed in the A380 from the beginning and chosen it as its flagship and the backbone of its operations. And, of course, it is always exciting to hear positive feedback from our customers and passengers about the aircraft, while associating it with Dubai's success as the world's most dynamic air transport hub," Enders added. 
As the largest operator of the A380 aircraft, Emirates flies to 48 cities on six continents with the aircraft. Since August of 2008, the airline has received 11 A380 deliveries per year on average. The airline has an additional 42 A380 aircraft on order.  Emirates' A380 aircraft have a three-cabin configuration with 14 first class suites, 76 business class seats, and 426 seats in economy class.
The airline has an entire concourse dedicated to A380 operations at its hub in Dubai. It is here that the airline operates a $3.3 billion facility and the world's largest A380 hub.
A Special Livery for a Special Delivery
This particular A380 was dedicated to the late HH Sheikh Zayed bin Sultan Al Nahyan, who was the founding father of the United Arab Emirates. The livery includes one of his most well-known images on the forward section of the aircraft.
The unveiling of this livery on the 100th A380 is the first time the airline is featuring a livery dedicated to a public figure. This is the first initiative celebrating the "Year of Zayed," which begins in 2018, the 100th anniversary of the U.A.E.'s founding father.
The airline will have ten aircraft carrying the special livery, five Airbus A380's and five Boeing 777-300ERs, the largest aircraft in Emirates' fleet. The livery will be featured on these aircrafts through the rest of 2017 and the entirety of 2018. All 10 aircraft are expected to fly to Emirates' full network of 156 destinations
Regarding Sheikh Zayed, Sheikh Ahmed said: "His Highness Sheikh Zayed dedicated his life to the building of a prosperous U.A.E., and we are proud to celebrate his remarkable legacy and honour his memory. Sheikh Zayed left an indelible mark on our home, the UAE, and we hope to help preserve his legacy and spirit, by spreading his message of inspiration, dedication, and leadership around the world as our aircraft take to the skies and circle the globe."  
Emirates has been a big supporter and driver of the Airbus A380 and this delivery is a positive sign for the future of the world's largest passenger aircraft.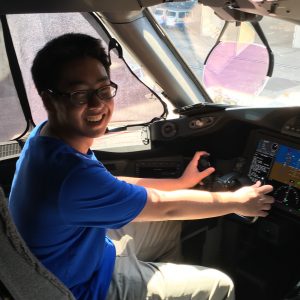 Ever since he made his first trip on a Boeing 747 in 2005, Samuel has been an AvGeek at heart. He is a dedicated United (ex-Continental) loyalist and frequent flier who attempts to live by Continental's slogan, "Work Hard, Fly Right." He has a huge love for the Boeing 777 along with any other Boeing wide body aircraft. Samuel is an avid collector of all types of airplane memorabilia ranging from model airplanes to in-flight magazines. In his free time, Samuel enjoys playing guitar and piano, and he is constantly on various airline websites scanning for any breaking news.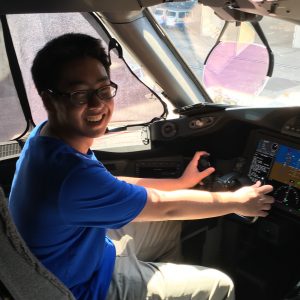 Latest posts by Samuel Chen (see all)