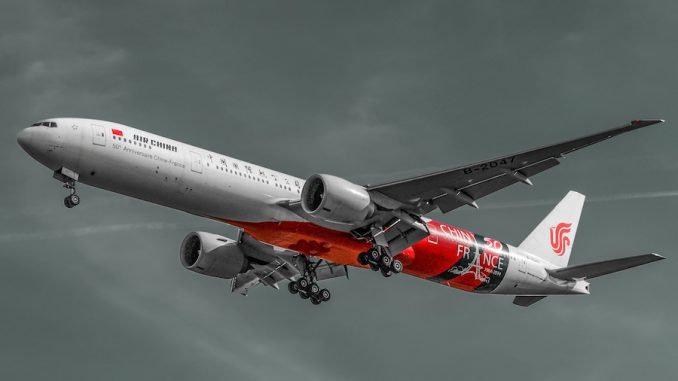 President Donald Trump is visiting China as part of his 13-day tour of Asia, meeting with the Chinese President Xi Jinping to discuss U.S.-China relations and trade deals, among other issues. The President is traveling with a delegation of U.S. business representatives seeking to secure beneficial trade deals with the country, which, according to a report in the Financial Times, will become the world's biggest importer by 2020.
The Boeing Company, a member of the U.S. delegation, received positive news ahead of the President's visit with the signing of the U.S.-China Bilateral Aviation Safety Agreement in late October. The agreement between the U.S. Federal Aviation Administration (FAA) and Civil Aviation Administration of China (CAA) recognizes the regulatory systems in place within each country for the manufacture of aircraft and aircraft parts.
As reported by Bloomberg, the agreement is seen as a significant positive move for China's hopes to export commercial aircraft to the world. China also hopes to assist U.S. aerospace manufacturing companies in expanding their position within the evergrowing Chinese market.
Boeing has benefitted greatly from the rapid expansion of U.S. aircraft within the Chinese aviation market with one out of every four aircraft it manufactures now being delivered to the country's various airlines. Chinese airlines make up four of the top nine operators of widebody aircraft in the world. China currently tops the world for population, with 1.4 billion people living in the country, which has roughly the same area as the US.
Such is the unprecedented demand for aircraft worldwide that Boeing Chairman and CEO Dennis Muilenburg announced this week that commercial aircraft production will increase from 750 aircraft per year to 900 per year by 2020. Predictions from Boeing are that Chinese airlines will need over 7,200 new aircraft in the next 20 years, a prediction valued at over US$1.1 trillion.
U.S. airlines are also seeking to benefit further from the booming Chinese aviation sector. As the number of passengers traveling from China to the U.S. is increasing from approx. 630,000 in 2008 to three million in 2016, American airlines are starting to invest in Chinese airlines. Delta Air Lines, in 2015, and American Airlines, in 2017, have taken up minority ownership stakes in China Southern and China Eastern, respectively.
However, further expansion into the Chinese market is limited by the absence of an Open Skies agreement between the two superpowers, stringent Chinese airspace restrictions, and capacity constraints at popular destinations, such as Beijing and Shanghai.  There are also some questions regarding support of an Open Skies agreement by United Airlines, who established a strong presence in China before American and Delta.
While United does not currently hold any shares in the ownership of a Chinese airline like American and Delta, they do have a strategic relationship with their Star Alliance partner Air China. United has a strong relationship with the national carrier, whose support is seen as crucial to the inking of an Open Skies agreement between the two countries.
With the International Air Transport Association forecasting in recent weeks that China will overtake the U.S. as the world's largest aviation market in 2022, two years ahead of last year's forecast, the importance of the Chinese aviation market to U.S. aviation interests is beyond question.
What remains to be seen is the share that U.S. airlines will see of that growth and whether Boeing and other U.S. aircraft parts manufacturers can further benefit and expand within China in what is becoming a rapidly expanding and competitive marketplace.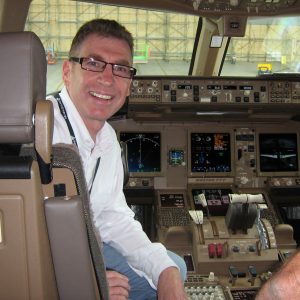 John has always had a passion for aviation and through a career with Air New Zealand has gained a strong understanding of aviation operations and the strategic nature of the industry. During his career with the airline, John held multiple leadership roles and was involved in projects such as the introduction of both the 777-200 and -300 type aircraft and the development of the IFE for the 777-300. He was also part of a small team who created and published the internal communications magazines for Air New Zealand's pilots, cabin crew and ground staff balancing a mix of corporate and social content.

John is educated to postgraduate level achieving a masters degree with Distinction in Airline and Airport Management. John is currently the course director of an undergraduate commercial pilot training programme at a leading London university. In addition he is contracted as an external instructor for IATA (International Air Transport Association) and a member of the Heathrow Community Fund's 'Communities for Tomorrow' panel.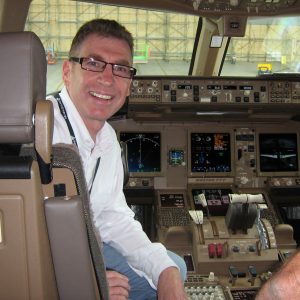 Latest posts by John Flett (see all)