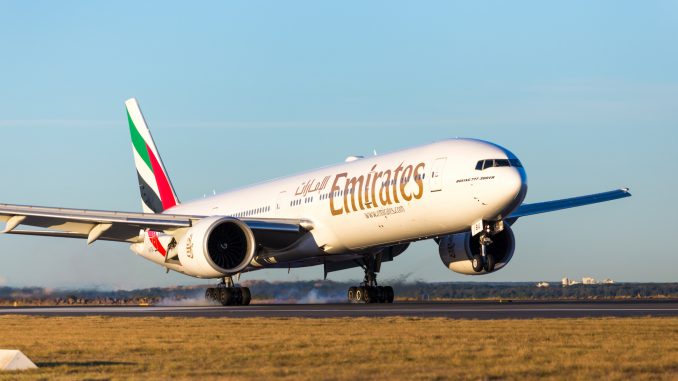 As of Nov. 13, Boeing announced its latest forecast, highlighting that the Middle East would be in need of 3,350 airplanes over the next 20 years, valued at $730 billion. The company presented their Current Market Outlook, or CMO, for 2017 during the Dubai Airshow.
"Traffic growth in the Middle East is expected to grow at 5.6 percent annually during the next 20 years," said Randy Tinseth, Vice President of Marketing, Boeing Commercial Airplanes. "The fact that 85 percent of the world's population lives within an eight-hour flight of the Arabian Gulf, coupled with robust business models and investment in infrastructure, allows carriers in the Middle East to channel traffic through their hubs and offer one-stop service between many cities."
Boeing predicts that twin-aisle aircraft will make up close to half of new airplanes while accounting for 70 percent of the prospective value at $520 billion. Over half of the airplanes are expected to be single-aisle aircraft such as the 737MAX and will be valued at around $190 billion.
According to Boeing, the long-term demand for widebody aircraft was reinforced by Emirates' commitment for 40 787-10 aircraft. The demand for single-aisle aircraft is fueled primarily by the growth of low-cost carriers in the region.
In the Middle East, Boeing also operates Global Services, their solution providing arm, in hopes that much of the upcoming demand can be won through not just aircraft deals, but service contracts as well.
"From training the next generation of pilots to creating tailored solutions and everything in between, the combined commercial and defense services market is estimated at $2.6 trillion over the next 10 years and includes strong opportunities in the Middle East," said Tinseth.
Across the globe, Boeing has forecasted long-term demand at 41,030 aircraft, which is valued at $6.1 trillion.
Ashley is currently a senior in high school and plans on pursuing a career in aviation or journalism. Her favorite airplanes include the Boeing 777, 737MAX, and Airbus A350. She enjoys taking flights on various airlines to different airports and planespotting at her local airports.
Latest posts by Ashley Magoon (see all)