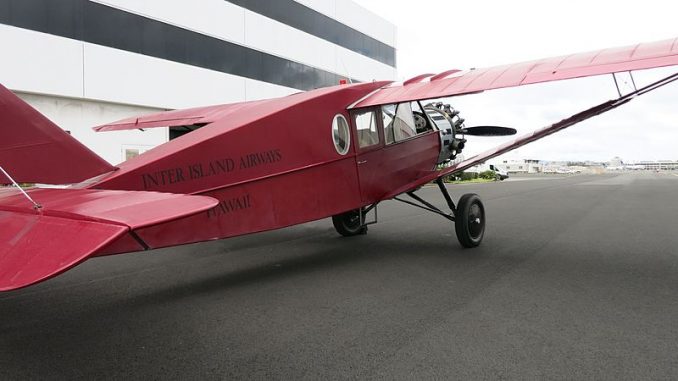 Last week, the Chief Executive Officers of Alaska Airlines and Hawaiian Airlines flew together on an aircraft that both carriers have had previous ties with. In a special outing for the two CEOs, Brad Tilden and Mark Dunkerley, both AvGeeks, met up to fly a vintage 1929 Bellanca CH-300 Pacemaker.
While Tilden, Alaska's CEO, was in Hawaii celebrating his carrier's 10 years of service to the state, he was invited by Dunkerley to fly the aircraft together.
In a statement, Tilden said: "It's amazing that this machine is still airworthy 88 years later."
The aircraft, carrying registration number, NC251M, is a six-seat utility aircraft with a maximum speed of 165 mph and a range of 675 miles. The aircraft, being 88 years old, is already special, but what's more important is that this exact plane had flown for both airlines and it is still operational. At first, the aircraft was part of Inter-Island Airways' fleet, which later changed names to Hawaiian Airlines in 1941.
The Bellanca Pacemaker could be seen flying over Honolulu all the time as it offered $3 sightseeing tours, $288 in today's money, to help promote air travel in Hawaii. The plane was never actually used for inter-island travel as it was busy giving tours. Unfortunately, it was eventually sold and left Hawaii.
In 1935, the Bellanca was shipped to Alaska where it flew for McGee Airways and Star Air Line, two of the companies which later became part of Alaska Airlines. The aircraft was used to deliver people and supplies to remote villages in the state. The aircraft's landing gear was also interchangeable, allowing the aircraft to fly in dirt, water or snow.
According to a blog post published by Alaska Airlines, a log book from 1946 described this aircraft as: "Typical bush airplane. Carries very large payload and is well adapted to freighting. Can operate out almost any field which has more than 1,200 feet or more runway clear of obstacles and with no more than 50-foot obstruction at either end. Passenger accommodations are out of date but adequate for bush operation. An excellent charter plane for hunting, fishing, and mining parties."
By 1949, the aircraft had been sold by Alaska Airlines, but in 2009, it re-entered Hawaiian Airlines' fleet after being acquired from an aviation enthusiast in Oregon. The airline worked hard to restore it and by the company's 80th anniversary, the aircraft had taken flight again. After recently being completely overhauled again in Minnesota, the airplane now is just one of two remaining Bellanca Pacemakers in the sky.
"It's also surprising to me that there are pictures of it in both our livery and Hawaiian's with the same FAA registration number that it has today – NC251M," Tilden remarked.
Currently, Hawaiian Airlines offers sightseeing flights around Oahu on this aircraft for its employees, as well as AvGeek Chief Executives.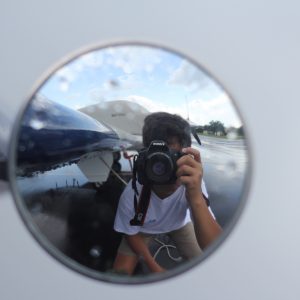 Mateen has been interested in aviation from a very young age. He got his first model airplane at six and has been airplane spotting since he was nine years old. He has always had a passion for aviation and loves learning about different aspects within the industry. In addition to writing for AirlineGeeks, Mateen is also an editor for his high school's newspaper. You can also find him on Instagram (@Plane.Photos) where he enjoys sharing his aviation photography with thousands of people everyday.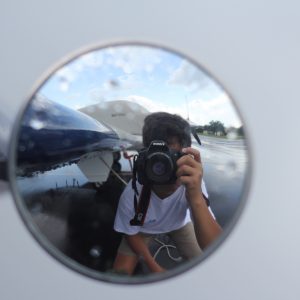 Latest posts by Mateen Kontoravdis (see all)