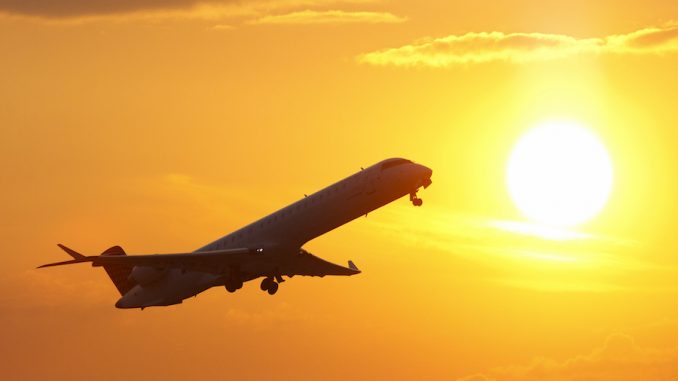 Ancillary revenue, better known as the money made from extra fees charged to passengers such as baggage fees, advanced seat assignment fees and, in some cases, fees for printing out a boarding pass at the airport instead of home, have become very popular with airlines. Following a recent report, it seems as though airlines have made a profitable choice by instituting more of these ancillary fees.
The value of ancillary revenue to an airline's bottom line profitability has been highlighted in a report from research consultancy firm IdeaWorksCompany in conjunction with the online car rental company CarTrawler. This year's report, released this week, projects that in 2017 airlines will receive a total of $82.2 billion in ancillary revenue, accounting for 10.6% of overall revenue.
Since IdeaWorksCompany released their first report in 2010, the growth of ancillary revenue for airlines has been significant. At that time the total figure was $22.6 billion with an average spend per passenger of $8.42. Utilizing worldwide passenger numbers provided by IATA, this week's report details an average spend per passenger of $20.13, with $13.96 being attributed to a la carte services, up from $4.54 in 2010.
Whilst the majority of the total figure is composed of a-la-carte charges directly associated with passenger travel, such as baggage fees and onboard services, airlines are also benefitting from commissions made from the sale of hotels, rental cars, etc., from their websites.
The ability to create such growth in ancillary services has been achieved by the continuing unbundling of the passenger ticket price and innovation of airlines to introduce new products and services for customers, particularly business and premium travelers. Ryanair, for example, is amongst the leaders in ancillary services for business travelers, releasing 16 a-la-carte services to corporate travel agencies via Amadeus, Sabre, and Travelport.
Though low-cost carriers may have pioneered ancillary charges, it is traditional airlines which have contributed the most to the 22% increase in ancillary revenue over 2016. The increased adoption of a-la-carte services by the larger members of the three global strategic alliances has had a knock-on effect, with smaller alliance member airlines introducing and expanding their own offerings to create a consistent customer experience.
Within the domestic U.S. market and the short-haul operations of airlines outside the U.S., the prevalence of a Basic Economy product has driven ancillary sales. The report cites airline estimates that over 50% of passengers who purchase this product opt for higher priced bundling options.
Another factor for the increase has been the expanded networks of low-cost long-haul airlines like Norwegian Air and the introduction of new players to the market, such as IAG's new low-cost airline venture LEVEL.
Unsurprisingly, the importance of ancillary revenue is significant for ultra-low-cost carriers with ancillary accounting for over 40% of the total revenue of U.S.-based Spirit, Frontier and Allegiant in 2016. Frontier has seen an increase of over 400% in the amount per passenger of ancillary sales from 2011 to 2016.
Elsewhere in the world, Hungary's Wizz Air reports ancillary as representing 39.4% of their total revenue, with Ryanair relying on ancillary for 26.4% of their 2016 revenue.
Though traditional airlines may not have the same kind of percentage of ancillary of total revenue due to long-haul operations, airlines such as United and Qantas are achieving ancillary sales per passenger over $40. In Qantas' case, this is primarily from their frequent flyer programme.
The IdeaWorksCompany and CarTrawler report warns airlines not to see ancillary as an opportunity to charge new fees without creating or enhancing a better product. The expectation of passengers to personalize their airline experience will continue to drive the growth in ancillary products and services.
The challenge ahead for airlines will be to ensure passengers are able to access all of the products made available to them and to deliver to customer needs without diminishing the service delivered.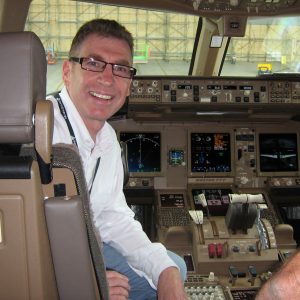 John has always had a passion for aviation and through a career with Air New Zealand has gained a strong understanding of aviation operations and the strategic nature of the industry. During his career with the airline, John held multiple leadership roles and was involved in projects such as the introduction of both the 777-200 and -300 type aircraft and the development of the IFE for the 777-300. He was also part of a small team who created and published the internal communications magazines for Air New Zealand's pilots, cabin crew and ground staff balancing a mix of corporate and social content.

John is educated to postgraduate level achieving a masters degree with Distinction in Airline and Airport Management. John is currently the course director of an undergraduate commercial pilot training programme at a leading London university. In addition he is contracted as an external instructor for IATA (International Air Transport Association) and a member of the Heathrow Community Fund's 'Communities for Tomorrow' panel.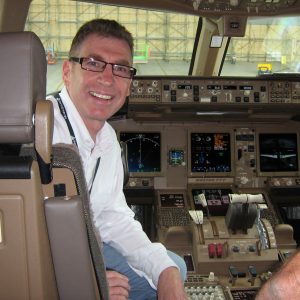 Latest posts by John Flett (see all)