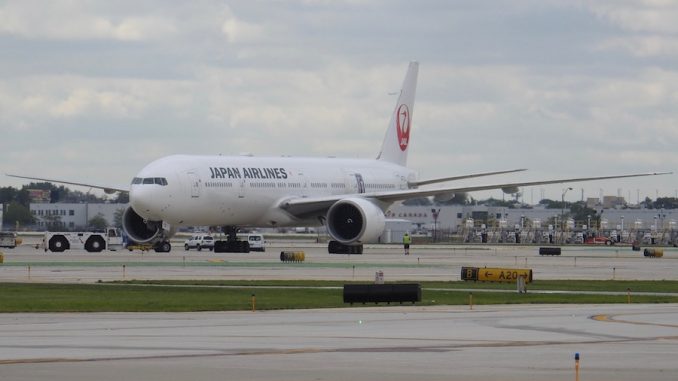 While the term the Land of the Rising Sun may be closely associated with the island nation of Japan, the end of the 2000s made it look like the sun was about to set on the Nihon's flag carrier Japan Airlines. However, a bold restructuring and a widespread marketing strategy gave a rebirth to a distraught national carrier and brought about the return of a popular icon.
Rebuild of JAL
Japan Airlines had struggled through the remainder of the late 2000s and the airline had seen the losses pile up to $25 billion before claiming Corporate Rehabilitation Law on Jan. 19, 2010 to allow the airline to attempt to restructure. JAL had been bailed out four previous times since the start of the millennium and upon entering Corporate Rehabilitation JAL was given one last bailout of $11 billion from state backers to revive the failing carrier.
As an immediate response to bankruptcy Japan Airlines decided to slash salaries and cut over 15,000 of their staff. The airline made headlines when then CEO Haruka Nishimatsu decided to end all of his executive benefits and cut his own salary to just $90,000 per year, statistically showing that he was making less than most of his pilots were at the time.
Long-term the carrier started to make plans to remove older and less fuel-efficient aircraft to become more competitive with rival carrier All Nippon Airways. The airline retired the Airbus A300 in 2010 followed by the Boeing 747 one year later. The airline would take hold of newer Boeing 787 Dreamliners to replace the older variants of the Boeing 767 as well as sell off their fleet of McDonnell-Douglas MD-90s to U.S.-based Delta Air Lines.
The next casualty from the restructuring was the ending of JAL Cargo. The all Boeing 747F and 767F carrier would be terminated in 2010 as the carrier was seeing limited returns on operating a separate cargo fleet. As a result, all JAL Cargo would be transported via the lower deck holds of widebody commercial aircraft.
While the fleet had changed and the airline had started to look profitable again, JAL wanted to show that the company was back to being its successful self and thus decided a livery change was necessary. The "Arc of the Sun" livery wasn't the most popular choice when the airline unveiled it in 2002 and poor quality of service in the 2000s stained the livery with some people.
So on April 1, 2011, JAL announced that they would return to using the popular "tsurumaru" livery which featured a Japanese red-crowned crane with spread wings. The blocky titles that ran down the forward part of the fuselage were minimized and changed to just a black font that read "JAPAN AIRLINES" above the windows and the fuselage was made to be simplistic with just the color white being used.
Marketing a Revitalized Carrier
With the new JAL came the change in marketing strategies, the carrier did not want to become a low-cost carrier or strip back too much of their service in a very competitive Asian market. Instead, Japan Airlines marketed around offering more incentives and upgrade options on flights and making sure that flight crews rewarded those who were willing to pay extra for upgrades.
This also led Japan Airlines into an aggressive marketing strategy based on catching everyone's eye. To market to sports fans the company renewed its marketing agreements with the Samuari Blue national team and Japanese Olympic team to remain the official carrier for both while becoming the official sponsor for tennis star Kei Nishikori.
The airline has marketed all of these sporting events on at least one aircraft at one point in time. The carrier is still the official sponsor for all three today while also adding the Japan Airlines PGA Championship to that list in 2017, which is currently marketed on a Boeing 777-300ER.
Japan Airlines has also made sure to appear outside of the sports world as well with other marketing deals. JAL aircraft have worn stickers for various Japanese companies and brands including theme park Tokyo Disneyland, luxury fashion brand Samantha Thavasa Japan Limited, J-pop band Arashi, and manga series Doraemon. Furthermore, the airline promoted service to Europe with travel deals and tours when they appeared in the 2011 animated movie K-ON! Movie with a Boeing 777-300ER taking the main cast from Tokyo to London.
As for the business side of the company, JAL opted to strengthen their ties to the oneworld Alliance. Although they were originally rumored to switch to SkyTeam with pressure from Delta, those rumors were squashed when Japan stated that an alliance switch was too risky. Japan would instead strengthen their relationship with other oneworld carriers, especially to increase their U.S. presence with help from American Airlines.
Continuing to Make a Better Japan Airlines
As a result of all these rapid changes, JAL reemerged from bankruptcy in 2012 a much stronger and more determined carrier. The airline has continued to expand and has started varying their strategy now five years since the emergence from bankruptcy. launching services to cities like San Diego and Boston. JAL is also slated to continue to expand with the carrier taking hold of 13 more Dreamliners and 31 Airbus A350XWBs which are all due within the next few years. As a result, the international Boeing 767-300ERs will be converted to handle domestic travel.
The carrier has also taken advantage of their reemergence from bankruptcy to rebuild their subsidiaries fleets. J-Air's fleet of Bombardier CRJ-200s are being phased out for Embraer ERJ-170s and the carrier will also add Embraer ERJ-190s and Mitsubishi MRJ90s to the fleet. Japan Air Commuter is currently removing the fleet of Saab 340s in favor of newer and larger ATR 42s.
Japan TransOcean Air is replacing their older 156-seat Boeing 737-400s with factory fresh 165-seat Boeing 737-800s, with the airline retiring 10 737-400s for 12 737-800s. Finally, Ryukyu Air Commuter is replacing older Bombardier Dash 8-100s and Q300s with Bombardier Q400 Combi aircraft, allowing the airline to fly the same 50-seat aircraft layout but add a cargo hold for JAL Cargo.
With JAL back to being a profitable airline and creating a healthy competition with All Nippon Airways, the Japanese market is taking advantage of it. Japan has turned their flag carrier from a $25 billion bankrupt company into an airline that makes over ¥100 billion a year in profits. While the sun may have set on the "Arc of the Sun" in 2010, from the ashes rose a red-crowned crane and a much more profitable JAL.
Although Ian McMurtry was never originally an avgeek, he did enjoy watching US Airways aircraft across western Pennsylvania in the early 2000s. He lived along the Pennsylvania Railroad and took a liking to trains but a change of scenery in the mid-2000s saw him shift more of an interest into aviation. He would eventually express this passion by taking flying lessons in mid-Missouri and joining AirlineGeeks in 2013. Now living in Wichita, Kansas, Ian is in college majoring in aerospace engineering and minoring in business administration at Wichita State University.
Latest posts by Ian McMurtry (see all)