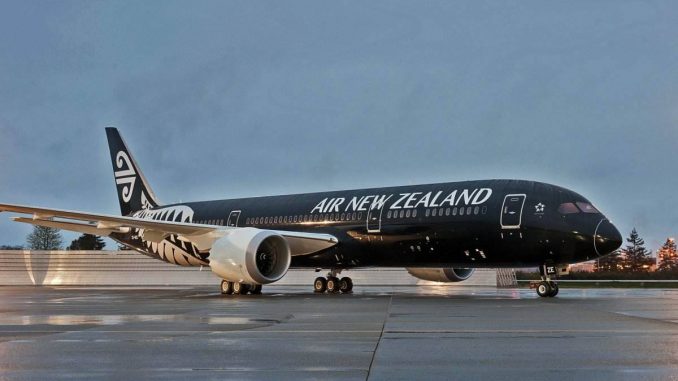 In just the past week, Air New Zealand has faced two separate incidents with its Boeing 787-9 aircraft resulting in aircraft being grounded. On Tuesday, Dec. 5, flight NZ99 departed Auckland for Tokyo Narita and returned to New Zealand just over 30 minutes after departure.
The pilot of the flight chose to shut down one of the two engines as a precaution after the flight deck received notifications about engine troubles. The flight was operated by Air New Zealand's first 787-9, ZK-NZE, which was delivered in June 2014, according to Flightradar24 data.
A small turbine blade from the aircraft's left Rolls-Royce Trent 1000 engine became unanchored while the aircraft was climbing towards its cruising altitude. This caused a piece of the turbine blade to fall into and damage other parts of the aircraft's engine.
The next day, NZ30, another flight operated by a Boeing 787-9 (ZK-NZF), also experienced an engine issue shortly after beginning its 11-hour flight from Auckland to Buenos Aires, causing the aircraft to turn back towards New Zealand, even though this engine did not have to be turned off during the flight.
Resulting Cancellations
Both of these engine issues have caused Air New Zealand to cancel multiple flights scheduled for the upcoming weeks with two of the airline's eleven 787s being grounded. Rolls Royce, the engine supplier for the Auckland-based carrier, stated that the issues are due to the airline's Trent 1000 engines which will require maintenance sooner than previously expected.
The Transport Accident Investigation Commission (TAIC) has opened investigations into both of these events. The organization is working with the airline, Civil Aviation Authority (CAA), Federal Aviation Authority (FAA), and Rolls Royce in its investigation of the two incidents.
The chief commissioner of TAIC, Jane Meares, stated: "Our investigation team is securing and reviewing aircraft records including recorder information, making preliminary examinations of the engines, and interviewing company representatives and the flight crew."
Recently, Rolls Royce said that nearly 200 of its Trent 1000 engines will need replacement alloy turbine blades, a part of the engine that is prone to corrosion. The lack of spare engines has caused multiple airlines including Air New Zealand to experience aircraft shortages.
A Growing Number of Issues
During the summer of 2016, Japanese carrier All Nippon Airways was the first airline to experience issues with the Rolls-Royce engines. Virgin Atlantic also recently grounded multiple 787s due to the same issues. The carrier is working on leasing up to four Airbus A330s from next March for up to a year to assist with the fleet's current shortage of airplanes according to Reuters.
While it has grounded several 787s, the airline has still been able to maintain its full flight schedule thanks to Delta Air Lines, who owns 49 percent of the British carrier, and is operating some flights to Atlanta and New York-JFK for Virgin Atlantic.
The British turbofan engine is also causing problems for British Airways. The airline is also making adjustments to its schedule as its 787s go through urgent precautionary inspections during the holiday period. The airline has already cancelled select flights to cities including Doha, San Jose, and Washington – Dulles, with cancellations extending into January 2018.
Recently, Rolls Royce also introduced a newer version of its 787 engine, the Trent 1000 TEN engine. This improved version features over 2 percent better fuel burn than the current engines that the company offers to airlines. This new engine also has been modified so that it does not experience the same problems that the original Trent 1000s have. Air New Zealand currently has two 787s in its fleet with the newer engines.
While some of Air New Zealand's aircraft will remain grounded for a while, the airline is looking at its options, including possibly leasing a few aircraft. This would be to ensure it can continue to operate its full schedule without having to continue canceling flights. For now, a flight to Osaka has been canceled for Dec. 8 and the carrier's Houston flight has been cancelled for Dec. 9.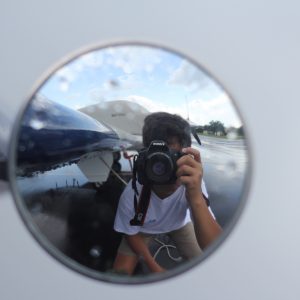 Mateen has been interested in aviation from a very young age. He got his first model airplane at six and has been airplane spotting since he was nine years old. He has always had a passion for aviation and loves learning about different aspects within the industry. In addition to writing for AirlineGeeks, Mateen is also an editor for his high school's newspaper. You can also find him on Instagram (@Plane.Photos) where he enjoys sharing his aviation photography with thousands of people everyday.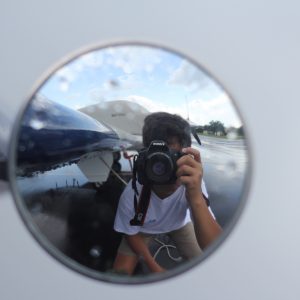 Latest posts by Mateen Kontoravdis (see all)