As Delta Air Lines phases out its remaining 747s which it inherited after merging with Northwest Airlines in 2010, the airline has been hard at work welcoming its newest flagship: the Airbus A350-900, into its network. After being the first U.S. carrier to take delivery of the new airplane in July. The airline has already taken delivery of five A350-900XWBs.
Beginning on July 2, 2018, Delta will use the Airbus A350 on alternating days for its daily flights between Los Angeles (LAX) and Shanghai (PVG). On July 18, the A350 will permanently be assigned to the route.
The aircraft will replace the Boeing 777-200LR which currently operates Delta flight 89 and 88 to and from Shanghai. The aircraft is scheduled to spend 20 plus hours in Los Angeles between flights, which may be a hint towards the airline potentially adding more A350 from its growing LAX hub in the future.
By adding the A350 on its flights to Shanghai, there is a net gain of 15 additional seats due to the 777 having 291 total seats, compared to the A350's 306 seats. The A350 has eight additional seats in economy, 11 new economy plus seats, and 4 fewer seats in Delta One.
Potentially the biggest change with the A350 on the route is the introduction of the new Delta One cabin, which made its debut earlier this year on the airline's first A350. The airline's new business class product, which has already won a Crystal Cabin Award, will be available on this flight.
So far, Delta Air Lines has announced seven routes for the aircraft. From Detroit, the airplane is already flying to Tokyo (NRT) and Seoul (ICN), replacing the 747 which previously operated both of these flights. The A350 will also fly to Beijing (PEK) beginning in January and to Shanghai from April of next year, making Shanghai the first city with two scheduled Delta A350 flights after July 2018.
The A350 will also replace an A330 turn to Amsterdam in March, making this the first European destination for Delta's newest fleet member.
From Delta's largest hub in Atlanta, the A350 is currently only scheduled to fly to Seoul beginning next March. Similar to United Airlines with its initial 777-300ERs, Delta's primary goals with its first few A350s is to operate on routes that the 747 did, then add the aircraft to other routes as more are delivered. With over 20 more A350 jets being delivered through 2022, the aircraft is quickly becoming an important part of Delta's wide-body fleet at multiple hubs across the U.S.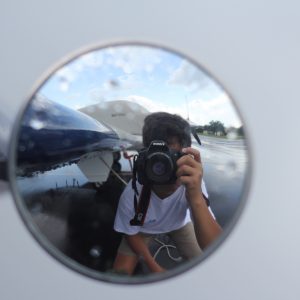 Mateen has been interested in aviation from a very young age. He got his first model airplane at six and has been airplane spotting since he was nine years old. He has always had a passion for aviation and loves learning about different aspects within the industry. In addition to writing for AirlineGeeks, Mateen is also an editor for his high school's newspaper. You can also find him on Instagram (@Plane.Photos) where he enjoys sharing his aviation photography with thousands of people everyday.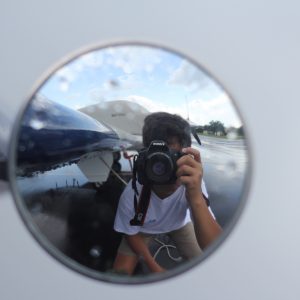 Latest posts by Mateen Kontoravdis (see all)