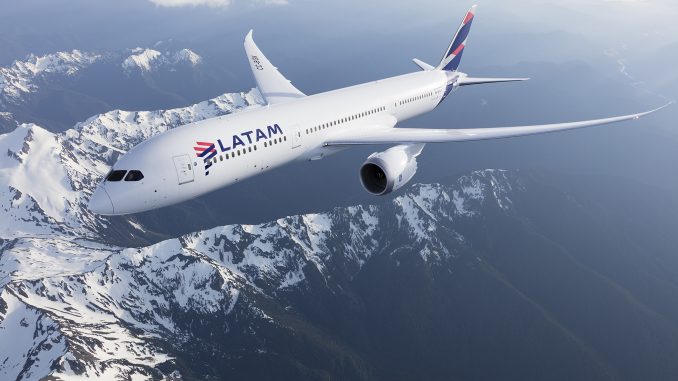 The Open Skies Agreement between the United States and Brazil has moved closer to reality due to recent approval from the Congress of Brazil's lower house. While this agreement still requires ratification from the Brazilian Senate, the approval from the lower house carves a slightly clearer path for a joint venture between American Airlines and LATAM.
While originally signed in 2011, the Open Skies Agreement faced considerable opposition from Brazilian lawmakers representing local airlines such as Azul who feared competition from carriers in the United States.
Once final ratification is received from the government of both countries, the restrictions on the number of flights between the United States and Brazil will be lifted, allowing for Brazilian and American airlines to work more intimately together.
This increased cooperation will result in more connections for passengers traveling in both directions and coordination of schedules, therefore allowing seamless passenger connections among partner airlines. Fares are also expected to drop as airlines develop synergies and begin to share costs.
Besides the American Airlines and LATAM partnership, Avianca is expected to partner with United Airlines, as is GOL with Delta Air Lines.
Trouble with the European Union
While Brazil has been getting along well with the United States over Open Skies negotiations, the same cannot be said for the European Union (E.U.).
The Brazilian civil aviation regulator ANAC announced that it intends to close negotiation of Open Skies with the European Union after eight years of stalled negotiations.
The main reason behind this fallout is due to the fact that the E.U. is refusing to allow Brazil fifth freedom rights. This would have allowed Brazilian carriers to pick up and drop off passengers in E.U. countries and then continue to destinations outside of the union, similar to how Singapore Airlines operates their New York to Singapore flight with a stop in Frankfurt, Germany.
Brazil's goal of fifth freedom flights in the E.U. would have allowed Brazilian carriers to pick up passengers and fuel and enable flights from Brazil to Asia, where no Brazilian airline currently flies. The country currently has an interest in expanding operations in Asia due to China recently becoming its number one trading partner.
Brazil was, however, able to negotiate fifth freedom flights with the United States, thus allowing the airline to reach Asia via the U.S. West Coast, while also subsequently providing customers in the United States more opportunities to fly to Asia.
The country expects no future dealing with the E.U., and will instead work to update bilateral agreements with individual European countries.

Hemal took his first flight at four years old and has been an avgeek since then. When he isn't working as an analyst he's frequently found outside watching planes fly overhead or flying in them. His favorite plane is the 747-8i which Lufthansa thankfully flies to EWR allowing for some great spotting. He firmly believes that the best way to fly between JFK and BOS is via DFW and is always willing to go for that extra elite qualifying mile.

Latest posts by Hemal Gosai (see all)