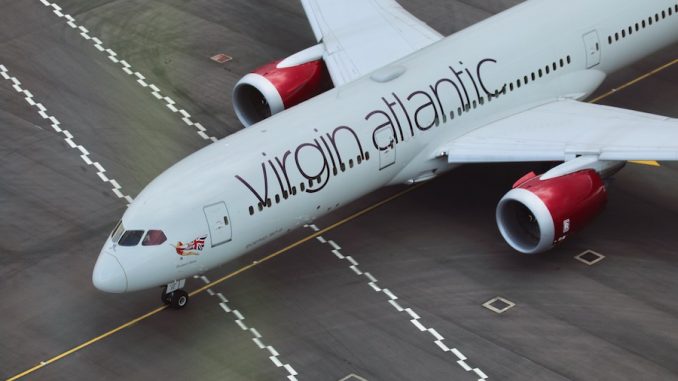 At the end of a calendar year, tradition dictates that we look back on the past 12 months and reflect on achievements and challenges which have been overcome. In the first few days of 2018, airlines have been reporting record numbers of passengers carried during the year and the media has been filled with reports trumpeting 2017 as the safest in commercial aviation history – thanks, it seems, to the sole efforts of the U.S. President!
In December, aviation industry organizations were forecasting the year as a record breaker for passenger numbers and profits. Though the International Air Transport Association (IATA) did temper enthusiasm over the financial results by pointing out that the industry's total profit is below that of Apple, a single company.
Whilst the news from 2017 currently being reported is positive, the cyclical nature of the aviation industry and its susceptibility to external impacts is such that European airline executives are casting their sights forward to March 2019 when the UK is scheduled to leave the European Union (EU).
With Brexit a little over a year away, and no defined clarity on what will replace the current EU Open Skies agreement, senior airline management are seeking to implement strategies which will protect current network schedules and future-proof development in an uncertain environment.
On Tuesday, Ryanair confirmed that they had formed a UK subsidiary, Ryanair UK, which had applied to the UK Civil Aviation Authority on December 21 for an Air Operator's Certificate (AOC). This strategy allows carriers with a local AOC to fly under the agreements and regulations applicable to that country.
In a statement to Sky News, the airline explained the strategy: "This may be required for Ryanair's three UK domestic routes in the event of a hard Brexit in March 2019." The UK domestic routes account for less than 2% of Ryanair's total revenues but a UK AOC would allow the UK subsidiary to be party to any Air Service Agreements the UK negotiates post-Brexit.
The Irish-based carrier is not the first to apply for a UK AOC to assist with network growth and development. Norwegian Air was granted an AOC in 2015 which has greatly assisted its expansion across the Atlantic and in October 2017 Hungary's Wizz Air applied for a UK AOC which will assist in securing its continued base expansion at London Luton airport after Brexit.
UK carriers have also been preparing with British carrier Easyjet taking up an Austrian AOC last year to protect against possible issues arising which may affect its operation after the UK leaves the EU.
Brexit has also been cited by UK Regional carrier Flybe as one of the main challenges for 2018. In an article published in The Times on Tuesday, Flybe Chief Executive Christine Ourmières-Widener said that "there is a lot of work and negotiation to be done by governments on both sides. Airlines are already planning next year's flights as scheduled flights typically go on sale 12-18 months ahead of time.
Ourmières-Widener also added, "For any airline, the sooner there is clarity the better it will be for passengers." Flybe has multiple codeshare agreements with long-haul carriers to connect from and onto its regional network through Manchester, Dublin, Birmingham, Gatwick, and Heathrow.
Ourmières-Widener, who has worked for Air France and was formerly Chief Executive of Ireland's CityJet, also raised concerns about the rising cost of fuel and Air Passenger Duty (APD), the UK Government's tax on air travel, as challenges for the industry in the year ahead. APD, which is unpopular with airline executives and passengers, is cited as a deterrent to growth in UK air travel and was hoped to be scrapped in the recent budget.
However, the government did not listen to industry organizations and lobbying bodies that removing the tax would allow the UK aviation market to compete fairly with European carriers and stimulate domestic demand. Instead, the government will increase the levy passengers pay for flying from the UK in premium cabins and private jets.
With the British Prime Minister raising the possibility, as recently as October, that a 'no deal' Brexit scenario could ground flights between the UK and other European countries, and with the Brexit secretary David Davis admitting in December that no impact studies on the effect of Brexit have been carried out, it is certain that the ongoing negotiations between the UK Government and the remaining members of the EU will be the dominant story for UK and European airlines, and the wider aviation community, in 2018.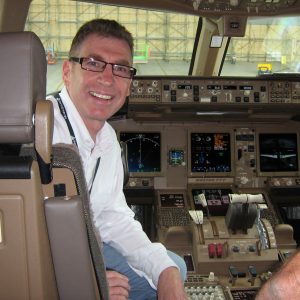 John has always had a passion for aviation and through a career with Air New Zealand has gained a strong understanding of aviation operations and the strategic nature of the industry. During his career with the airline, John held multiple leadership roles and was involved in projects such as the introduction of both the 777-200 and -300 type aircraft and the development of the IFE for the 777-300. He was also part of a small team who created and published the internal communications magazines for Air New Zealand's pilots, cabin crew and ground staff balancing a mix of corporate and social content.

John is educated to postgraduate level achieving a masters degree with Distinction in Airline and Airport Management. John is currently the course director of an undergraduate commercial pilot training programme at a leading London university. In addition he is contracted as an external instructor for IATA (International Air Transport Association) and a member of the Heathrow Community Fund's 'Communities for Tomorrow' panel.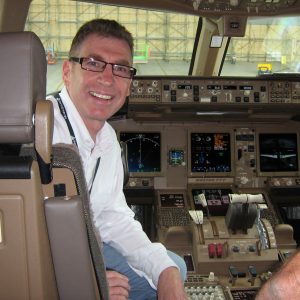 Latest posts by John Flett (see all)