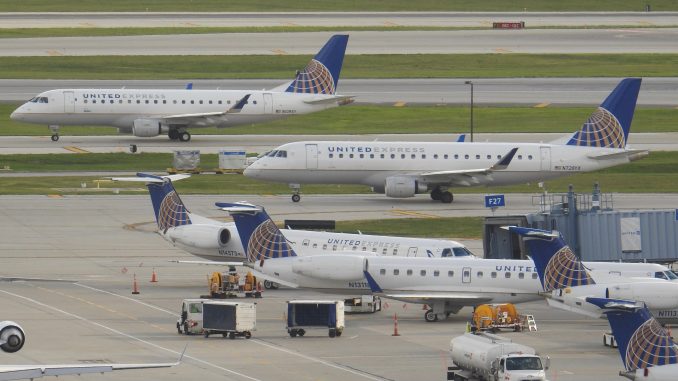 On Monday, United Airlines announced that it would launch new flights to eight destinations from six of its hubs.
"We are excited to begin the new year by adding eight new flights as we continue our focus on making United the first choice for customers," said Jake Cefolia, Vice President of Sales at United.
Seven of the new flights will begin June 7 and will operate year-round, offering hundreds of domestic and international connections.
Out of Chicago O'Hare, United will launch twice-daily service to Bismarck, ND using an ERJ aircraft.
From their hub in Denver, the carrier will offer a daily flight to Appleton, WI (ATW) with a CRJ airplane, and daily service to Norfolk, VA (ORF) with an Airbus A319.
From Houston, the airline will begin daily service to Akron/Canton and Dayton, OH with ERJ airplanes.
The carrier will also fly from LAX to Eureka, CA (ACV) daily with a CRJ and from SFO to Madison, WI once daily with an E175.
As for the eighth new route, United will begin summer service to Rapid City, South Dakota from Newark Airport, effective June 23. The flight will operate once weekly on Saturday with an E175.
Ashley is currently a senior in high school and plans on pursuing a career in aviation or journalism. Her favorite airplanes include the Boeing 777, 737MAX, and Airbus A350. She enjoys taking flights on various airlines to different airports and planespotting at her local airports.
Latest posts by Ashley Magoon (see all)