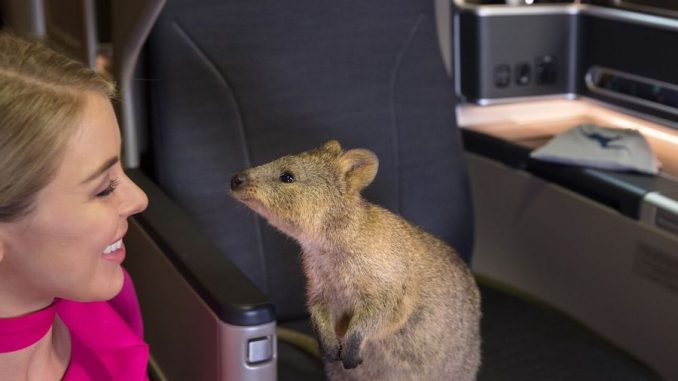 Qantas has named its third Boeing 787-9 Dreamliner after one of Australia's "cutest native animals," the quokka. The quokkas are described as the happiest animals on the earth and are unique to Australia.
In a national poll of more than 60,000 entries to name the Qantas' fleet of eight Dreamliners, "Quokka" was one of the most popular suggestions.
Qantas International CEO Alison Webster said that this naming is a strategic move to entice visitors to travel to Western Australia, as Perth and London will be connected by a nonstop flight for the first time.
"Our direct flights between Europe and Australia start in March, so naming our third Dreamliner after a native animal unique to WA seems very fitting," Webster added.
"There may be some head-scratching moments when people see the name of this aircraft at airports around the world, but a quick internet search will make them immediate quokka converts, and might even encourage them to take a trip," said Ms. Webster.
West Australian tourism Minister Paul Papalia also was pleased by the announcement, stating: "The Quokka, known as the world's happiest animal, is truly unique to Western Australia. Our pristine Rottnest Island, just a 30-minute ferry ride from Perth, is the only place on the planet where people can mingle with the beloved marsupial. And now the name fittingly sits on the side of a Qantas Dreamliner bringing tourists to our great State."
"We can't wait to welcome new visitors to Perth, and I know the quokkas will be ready to star in any holiday snaps," Papalia added.
Quokka, registration VH-ZNC, will be operating the Perth to London route, as well as other Dreamliner routes to the United States. The aircraft is still in Seattle completing final delivery procedures with an expected arrival date in late January.
The airline's first two Dreamliners have been named Great Southern Land and Waltzing Matilda. The names are seen below the cockpit window.
Qantas' Naming Conventions
In Australia, aircraft registrations begin with VH and usually follow a clear pattern. Qantas recycles registrations of their aircraft, so following a retirement of a plane, the registration is reused for another aircraft. In addition, the airline gives individual aircraft names for no reasons other than sentimental and symbolic ones.
In the 1920's, three of the airline's first aircraft were given mythical names of Perseus, Pegasus and Iris. With the arrival of the jet age, Boeing 707 and 747 aircraft were named after Australia's capital cities and major centers.
Qantas' Boeing 747-400 fleet continues with this naming convention, the first one being called City of Canberra. The 737-400s, which have since been retired, were named after birds of Australia, such as the kookaburra, brolga and others.
The domestic Boeing 737-800 aircraft are named after Australian towns such as Tamworth, Port Douglas and Oodnadatta. However, those flying internationally between Australia and New Zealand are named after famous Kiwis.
Each of Qantas' fleet of 12 A380s is named after those who have made a difference in Australian aviation, pioneers of their time. In addition, the founders of Qantas have A380's in their names.
Although not following a specific convention, the Dreamliner's names represent what is best about Australia.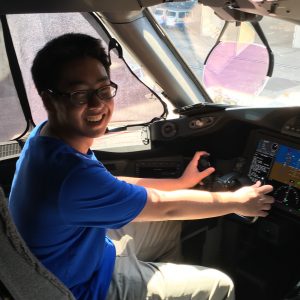 Ever since he made his first trip on a Boeing 747 in 2005, Samuel has been an AvGeek at heart. He is a dedicated United (ex-Continental) loyalist and frequent flier who attempts to live by Continental's slogan, "Work Hard, Fly Right." He has a huge love for the Boeing 777 along with any other Boeing wide body aircraft. Samuel is an avid collector of all types of airplane memorabilia ranging from model airplanes to in-flight magazines. In his free time, Samuel enjoys playing guitar and piano, and he is constantly on various airline websites scanning for any breaking news.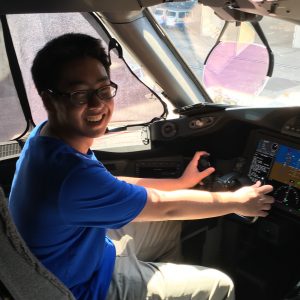 Latest posts by Samuel Chen (see all)