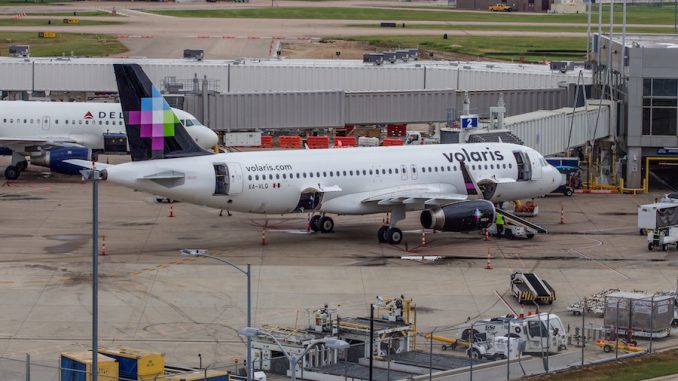 Codeshare agreements, which allow airlines to sell tickets on partner airlines, are commonplace among the world's airlines as they allow better connectivity and more options for passengers. Ultra-low-cost-carriers (ULCC), however, have resisted these agreements with major airlines, as they don't greatly benefit from them due to their ultra-low fares and ancillary fees.
In a historic twist, however, Denver-based Frontier Airlines and Mexico City-based Volaris have teamed up to create the world's first ultra-low-cost carrier codeshare agreement. When announcing the agreement, the airlines stated that the biggest goal for this new codeshare agreement is to better connect the U.S. with Mexico through low fares.
Barry Biffle, President and Chief Executive Officer of Frontier Airlines said: "Many customers traveling between the U.S. and Mexico are forced to pay high fares to fly, and this agreement will provide lower fares to a vast majority of the U.S. and Mexico population. As the leading ultra-low-cost carrier in Mexico, Volaris is an ideal partner with which to align and we look forward to working together to deliver low fares to millions of people."
Compared to the number of Mexican destinations Frontier serves, Volaris flies to many more U.S. cities. While Frontier flies to three cities in Mexico, Cabo San Lucas; Cancun; and Puerto Vallarta, Volaris currently serves 23 cities in the U.S., including eight in California and four in Texas. From Cancun, Frontier's largest served Mexican city, Frontier flies to eight different U.S. cities.
Volaris also considers Los Angeles one of its focus cities, flying to 12 different year-round and seasonal destinations from the airport. Frontier doesn't have any Mexican focus cities. In addition to Los Angeles, which Frontier serves six cities from, most of the two airlines' overlap will be in the western United States in cities such as Denver, Phoenix, Las Vegas, as well as Chicago.
Enrique Beltranena, Chief Executive Officer of Volaris added: "At Volaris we are thrilled to join Frontier Airlines as one of the first ULCC carriers to enter a codeshare agreement. We estimate that our partnership will add around 20 new destinations to our network and 80 new routes between both Mexico and the United States."
Frontier Airlines is owned entirely by Indigo Partners, the Arizona-based private equity firm which made headlines in November when it purchased 430 Airbus narrow-body aircraft at the 2017 Dubai Air Show. The firm is also an investor in Volaris.
As ultra-low-cost carriers, the carriers have a lot of similarities, including having almost identical fleets. Frontier flies 78 Airbus A320 family aircraft while Volaris has a fleet of 71 Airbus A320 family planes. Both carriers also benefited from the recent Indigo Partners and Airbus deal, with Frontier scheduled to receive 134 planes and Volaris scheduled to receive 80 planes from the historic 430 plane order.
If authorities in the United States and Mexico approve the codeshare, passengers will begin to feel the effects of the agreement as early as this Spring. Frontier will sell tickets using its code (F9) on Volaris operated flights. Volaris will do the same using its code (Y4) to sell tickets on flights operated by Frontier.
This will give both airlines an opportunity to offer better connections for passengers traveling between the two nations. None of the airlines have confirmed any routes that the codeshare will be available on and whether or not it will apply to Volaris Costa Rica flights as well.
Currently, Volaris also has a codeshare agreement with Condor. The partnership with the German low-cost leisure airline began in 2012 as a way to give Condor passengers easy connection to Mexican cities to which Condor does not fly.
In the press release announcing the codeshare with Frontier, Beltranena added: "Our goal is to unite families and friends on both sides of the border, and this new agreement with our partners at Frontier will allow us to expand the travel options for our audience while keeping fares low."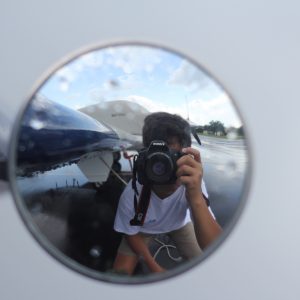 Mateen has been interested in aviation from a very young age. He got his first model airplane at six and has been airplane spotting since he was nine years old. He has always had a passion for aviation and loves learning about different aspects within the industry. In addition to writing for AirlineGeeks, Mateen is also an editor for his high school's newspaper. You can also find him on Instagram (@Plane.Photos) where he enjoys sharing his aviation photography with thousands of people everyday.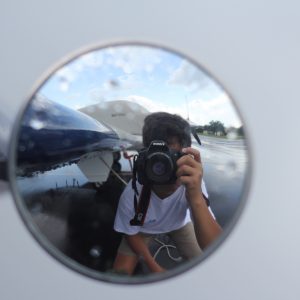 Latest posts by Mateen Kontoravdis (see all)