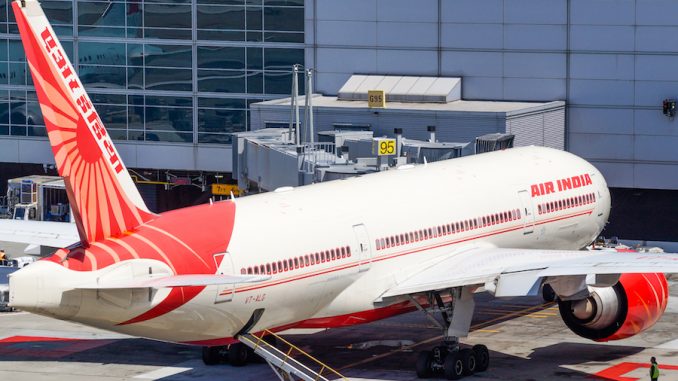 The government of India has announced a plan for the sale of Air India, after an earlier decision to privatize the company. The Indian government announced that will be dividing state-owned Air India into four separate companies, offering at least 51 percent of each entity, as part of a proposed divestment plan.
The new plan will maintain Air India and its low-cost subsidiary Air India Express as the core airline businesses, with the other three units will be comprised of regional carrier Alliance Air, Air India Engineering Services, and Air India Air Transport Services.
The divestment plan will also see Air India's debt, consisting of over $7.6 billion, split among two different mediums.
All debt linked to airline assets, such as aircraft, facilities, and equipment, will be assigned to the four new business entities. The remaining debt will then be put into a special purpose vehicle, which is essentially a subsidiary company that remains after its parent company is either sold or goes bankrupt, in order to maintain its obligations.
Additionally, the airline has initiated a bidding process for the acquisition of the four entities and will transfer the units to the winning bidders by the end of 2018.
Many companies in India have expressed interest in acquiring Air India's assets, with IndiGo interested in acquiring Air India's international operations and aviation service firms expressing interest in Air India Air Transport Services.
Just last week, the Indian government passed a proposal allowing foreign investors to own up to 49 percent in the carrier. The passing of the proposal will give foreign entities the option to invest in the airline as well.
While India itself has maintained one of the world's fastest-growing aviation markets, Air India has been struggling to remain profitable since 2007 when the carrier merged with state-owned domestic carrier Indian Airlines.
With increased competition in the market and slumping fuel prices, the airline has to make many cutbacks over the past two years in order to stay afloat.
More recently, Air India has had to terminate many unprofitable routes and even take out a loan to pay the salaries of its 16,000 employees. Although, despite the cutbacks, the airline still has orders out for new Airbus A320neo, Boeing 777-300ER, and Boeing 787-8 aircraft.
This plan is the latest step in Air India's move to privatization, as the Indian government has been unable to successfully run the business and remain profitable in India's aviation market, despite its burgeoning aviation sector.
An "AvGeek" for most of his life, Akhil has always been drawn to aviation. If there is an opportunity to read about an airline, fly on a new airplane, or talk to anyone about aviation, he is on it. Akhil has been on over 20 different kinds of aircraft, his favorite being the MD-80. Additionally, he has visited 5 continents and plans to knock out the remaining two (Africa and Antarctica) soon. Based in Dallas, Akhil graduated from Texas A&M University with a degree in Management Information Systems and currently works in consulting. His dream is to become an airline executive.
Latest posts by Akhil Dewan (see all)