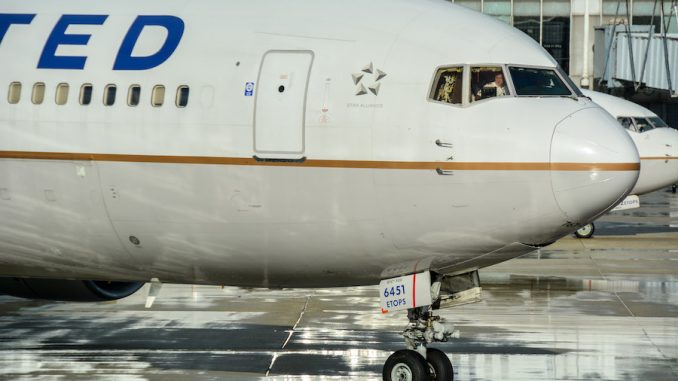 United Airlines has wasted no time in utilizing its newest widebody additions: the Boeing 777-300ER and the Boeing 787-9 Dreamliner. For the Chicago-based carrier, the two aircraft are the largest in its fleet with some of the longest ranges among current aircraft offerings. United's most recent additions to its route network show that the airline is serious about using the new aircraft to their limits, flying them on some of the longest routes in the world.
Just this year, United started flying two of the longest routes in the airline's route network. First, United started service between Los Angeles and Singapore using the airline's Boeing 787-9 aircraft. The ultra-long-haul flight is a first for United, with flight times just under 18 hours. United didn't stop there, however. The airline also started flights from Houston to Sydney, Australia, a 17-hour and 30-minute trip.
The two flights aren't just the longest flights for United, they're some of the longest in the world. These routes would've been previously unserviceable, but the new, fuel-efficient Boeing 787 Dreamliners make them possible. In addition to their fuel efficiency benefits, the aircraft also features numerous passenger-friendly amenities to make the strain of ultra-long-haul travel more bearable.
On the Los Angeles to Singapore route, United is the sole operator of nonstop flights between the two cities. In an unusual situation, Singapore's own Singapore Airlines doesn't even offer nonstop flights, opting to use its Boeing 777-300ER aircraft via either Seoul or Tokyo, increasing total travel times between the two cities by 2 to 3 hours. United, able to do the route in just under 18 hours westbound and 15-hours eastbound, beats out most of its competition in travel time.
Having launched the route a few months ago, it is still in its infancy and its viability has yet to be seen. However, as the sole operator of nonstop flights between two major economic hubs, United has a strong chance to make the route a success. The two airlines do compete on nonstop flights between Singapore and San Francisco, just a few hundred miles north of Los Angeles, with Singapore Airlines using its new A350-900.
More recently, United launched its second ultra-long-haul route from Houston to Sydney on Jan. 19. The 9,000-mile route is the longest nonstop route from Australia to North America. Formerly, Qantas' nonstop flight from Sydney to Dallas held that title, with the airline using its fuel-efficient and long-range Airbus A380-800 aircraft after upgrading from its Boeing 747-400ER aircraft.
United recently attempted to shift most of its 787 Dreamliner operations from its Houston hub to its Washington-Dulles hub. However, the launch of the flights to Sydney helped keep some of them in Houston. In its infancy at United, the 787 flew domestic proving runs between Houston and Chicago, among others. Now, Houston is the deepest city in North America with nonstop service from the land down under, thanks to the aircraft.
Lastly, United just launched its newest international route from its hub in Newark, New Jersey to Buenos Aires, Argentina. Buenos Aires, one of the most southerly metropolis' in South America, is a popular destination for American carriers due to its European influences and unique culture. Formerly, United served the Latin American city solely from its hub in Houston, Texas using a Boeing 777-200.
Although the flight is not an ultra-long-haul flight, coming in at just under 11 hours, it is a popular route with a good amount of competition. From the New York area, United will be competing with American Airlines, which utilizes its new flagship Boeing 777-300ER, and Aerolineas Argentinas, the Argentinian flag carrier operating an Airbus A330-200. United will be competing using its Boeing 767-400.
As for the airline's Boeing 777-300ER, the newest airplane in United's fleet is currently being used on routes from United's San Francisco hub. Like the Dreamliner, the aircraft is being used for some of the longer routes in United's route network to mostly Asian destinations such as Hong Kong, Beijing, and Tokyo. United also upgraded one of the flights on its popular twice-daily service from Newark to Tel Aviv to the 777-300ER.
The new aircraft will be featuring United's new Polaris Business Class, the airline's updated premium cabin that aims to compete with top-level international first class cabins. The airline has been slowly rolling out the new cabin across its fleet. The Boeing 777-300ER has 18 rows of Polaris Business Class.
Unfortunately for travelers onboard United's ultra-long-haul routes, the 787-9 aircraft do not have the carrier's Polaris hard product. The business class cabin on these aircraft feature a 2x2x2 configuration.
However, the 777-300ER received an additional cabin change. Economy class on the widebody aircraft will be 10 across instead of the 777's usual 9 across, reducing seat width. While some have criticized United's choice, the addition of the extra seat per row is just one part of efforts that all airlines are taking to maximize capacity on their flights at the cost of its customers' comfortability on such long flights.
While United is still enjoying these newest additions to its route network, its international expansion is not over. The Boeing 787 Dreamliner will be used for United's newest international routes from San Francisco to Papette, Tahiti and Zurich, Switzerland, and Denver to London, United Kingdom. On the East Coast, United will start seasonal service from Newark to Reykjavik, Iceland and Porto, Portugal, as well as Washington-Dulles to Edinburgh, Scotland using its narrowbody Boeing 757-200 aircraft.
United also announced that it has purchased three used Boing 767-300ERs to add to its current fleet of 35 of the type, which are due to be delivered later this year. In addition, United will also be receiving four more Boeing 777-300ER aircraft and 10 787 Dreamliners, including the first deliveries of the new 787-10 variant, to add to its long-haul fleet. The additional aircraft will serve to help United's continued long-haul expansion.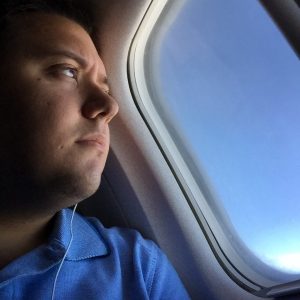 Tom has been flying for as long as he can remember. His first flight memory was on a Song Airlines 757 flying from LaGuardia to Orlando. Back then, he was afraid to fly because he thought you needed to jump off the plane in order to get off. Some years later, Tom is now a seasoned traveler, often flying to places just for the fun of it. Most of the time, he'll never leave the airport on his trips. If he's not at home or at work as a Line Service Technician at Long Island MacArthur Airport, he's off flying somewhere, but only for the day.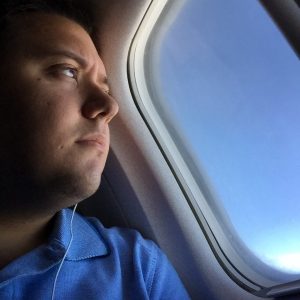 Latest posts by Thomas Pallini (see all)