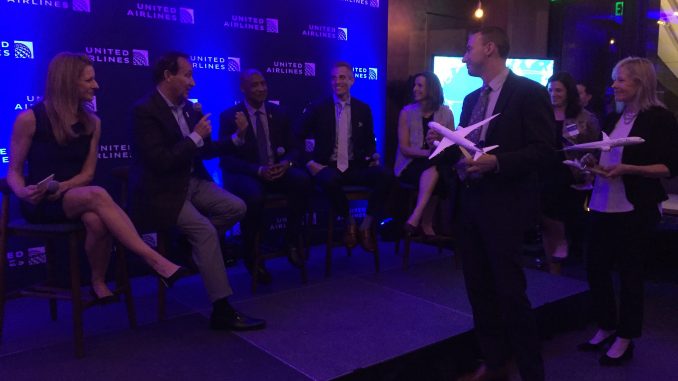 The Los Angeles Memorial Coliseum, a famous city landmark and venue in Downtown Los Angeles, will become the United Airlines Memorial Coliseum in a $69 million naming rights agreement struck between United Airlines and the University of Southern California (USC), the coliseum's operator. The Coliseum will assume its new name in August 2019, and signs across town will be replaced then with a co-branded USC and United logo.
This deal will help sustain, renovate and improve the historic coliseum in time for its centennial, and under the 16-year agreement, the venue will become the United Airlines Memorial Coliseum. Furthermore, United Airlines will also become the official airline of USC Athletics as part of the agreement.
USC currently operates the Coliseum under a 98-year-lease agreement with the city of Los Angles, and that lease includes provisions to secure naming rights that would help facilitate its rechristening through renovations and repairs. The Coliseum is not only an iconic venue home to the USC Trojans (since 1923) and the future Los Angeles Rams NFL team, but it also has hosted the '32 and '84 Summer Olympics and two Super Bowls. Very soon, it will also host the opening and closing ceremonies for the 2028 Summer Olympics making it the only venue in the world to have hosted three Olympics.
The deal was announced Monday afternoon, and United's Chief Executive Officer and USC alumnus, Oscar Munoz, arrived in Los Angeles Monday to formally announce the deal. A private cocktail reception was held in Downtown LA with Munoz and several members of United's communications and sponsorship teams later that evening to celebrate United's brand presence outside the airport in California.
United's partnership and support will not only help preserve the legendary landmark, but also bring prosperity to the University Park and Figueroa Corridor communities of Los Angeles in the form of jobs, economic growth, and community benefits.</p>
<p>The partnership with USC was also celebrated at United's Terminal 7 at LAX, with the USC Trojans' marching band, The Spirit of Troy, making a special performance along with USC Song Girls.
The reception with Munoz took place at a restaurant in downtown Los Angeles, 4 miles from the future United Airlines Memorial Coliseum. The dishes prepared at the reception were inspired by the international and regional destinations served by United from California such as Tahiti, Munich, and Singapore, expressing United's commitment to serving California.
At the cocktail reception, guests networked and socialized over specialty cocktails and heavy hors d'oeuvres and discussed the sponsorships United provides to local sports teams, associations, museums, non-profits, and youth clubs in the California communities it serves. Many local representatives from United's hubs in San Francisco and Los Angeles were in attendance, including the Oakland Educational Foundation, California Academy of Sciences, Boys and Girls Club, among others.</p>
<p>The airline supports several organizations and programs in these local communities where its customers and colleagues live and work to help make a difference and inspire future leaders.
A panel was also held with Munoz during the event to get everyone acquainted with United's role in its California communities. Attendees were able to see how United's sponsorships of California non-profits and sports teams help them do things they otherwise wouldn't be able to do. Munoz spoke with USC athletic director, Lynn Swann, about the investment to renovate and improve the Coliseum and the new sponsorship of the USC Trojans.
During the panel, Munoz also hinted at an upcoming surprise relating to United that would be revealed in March 2018.
Janet Lamkin, regional president for United Airlines in California, was also at the reception. Lamkin was very enthusiastic about the partnerships United is making on the West Coast and expressed her commitment to building stronger relations with the communities United serves in California.
USC President, C. L. Max Nikias issued a statement to the USC community expressing United's fit for the Coliseum's naming rights. "We have indeed found (a sponsor) that shares our commitment to the local community, United Airlines." said Nikias. "(USC and United) have brought people from around the world together, and now we come together to create a great fan experience."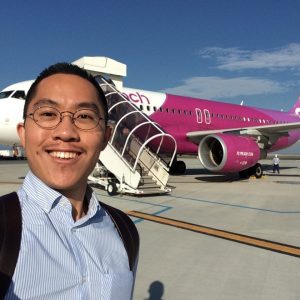 Most people hate long flights or overnight layovers, but Albert loves them. The airport and flying parts of traveling are the biggest highlights of any trip for him – as this avgeek always gets a thrill from sampling different airline cabin products and checking out regional developments happening at local U.S. airports. He's flown on almost every major carrier in the U.S. and Asia Pacific, and he hopes to try out the new A350s soon.

Albert recently completed his undergraduate studies in Business Accounting at USC in Los Angeles and he is currently recruiting for a corporate analyst position at one of the U.S. legacy carriers. During his college years, he interned at LAX for Los Angeles World Airports working behind-the-scenes (and on the ramp) in public relations and accounting. Outside of writing for AirlineGeeks, he enjoys trekking the Hollywood hills, visiting new hotspots throughout SoCal, and doing the occasional weekender on Spirit Airlines.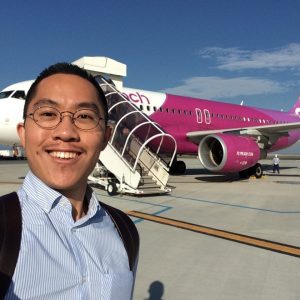 Latest posts by Albert Kuan (see all)