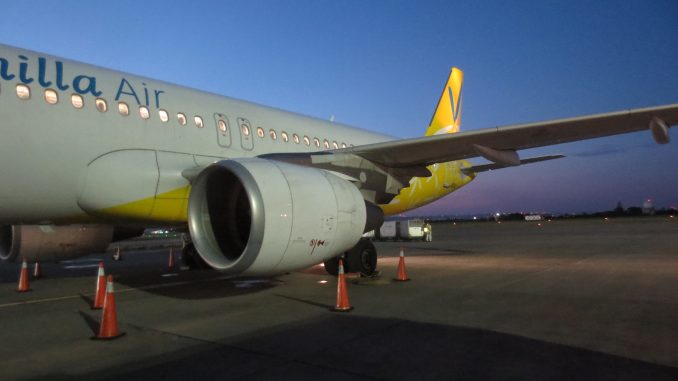 Narita-based low-cost carrier Vanilla Air announced Thursday that it plans to begin operations at Japan's Fukuoka Airport in southern Japan, with its first destination from the airport being Taoyuan International Airport in Taiwan. Currently, Vanilla Air flies between Taoyuan and Tokyo, Narita, Osaka, and Okinawa. The launch of this new route on March 25 will be its 5th air link between Taiwan and Japan.
Vanilla Air will be the first Japanese airline to operate international flights out of Fukuoka since Japan Airlines terminated its Fukuoka to Shanghai flights in 2008. Tigerair Taiwan is the only LCC to fly the Fukuoka to Taoyuan route, while China Airlines and EVA Air operate multiple flights a day. Japan's Starflyer has also seen potential in this route and plans to also launch flights as part of its plan to restart its international operations in winter 2018.
In order to support the new air link, however, Vanilla Air will suspend its Taoyuan to Ho Chi Minh City flights, a fifth freedom flight continuing on from Narita. The reason being is that it does not have enough aircraft to fly both the Fukuoka and Ho Chi Minh City flights. Since being launched in September 2016, the route currently sees around 85 percent ridership.
Taiwan is a major market for Vanilla Air, with a majority of its flights to Taiwan enjoying an average 85-90 percent load factor. As an LCC, Vanilla Air plays a huge role in contributing to Japan's tourist industry and revitalization of Japan's regions. Vanilla Air expects to fly between Taoyuan and Fukuoka daily, and schedules will be released and available for booking soon.
Vanilla Air is wholly owned by All Nippon Airways (ANA), which also owns Peach Aviation based in Osaka's Kansai Airport. ANA is consistently searching for new demand across its LCC airline businesses, and it plans to grow its LCC business further into medium-haul markets by 2020. They have indicated interest in flying to destinations as far south as northern Australia with a new LCC, but it is set on using Vanilla Air and Peach to capture demand from Asian visitors to Japan.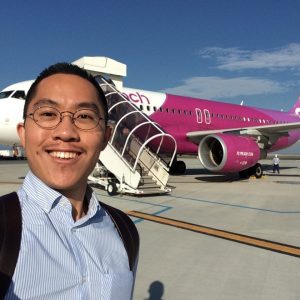 Most people hate long flights or overnight layovers, but Albert loves them. The airport and flying parts of traveling are the biggest highlights of any trip for him – as this avgeek always gets a thrill from sampling different airline cabin products and checking out regional developments happening at local U.S. airports. He's flown on almost every major carrier in the U.S. and Asia Pacific, and he hopes to try out the new A350s soon.

Albert recently completed his undergraduate studies in Business Accounting at USC in Los Angeles and he is currently recruiting for a corporate analyst position at one of the U.S. legacy carriers. During his college years, he interned at LAX for Los Angeles World Airports working behind-the-scenes (and on the ramp) in public relations and accounting. Outside of writing for AirlineGeeks, he enjoys trekking the Hollywood hills, visiting new hotspots throughout SoCal, and doing the occasional weekender on Spirit Airlines.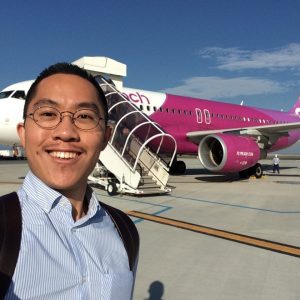 Latest posts by Albert Kuan (see all)