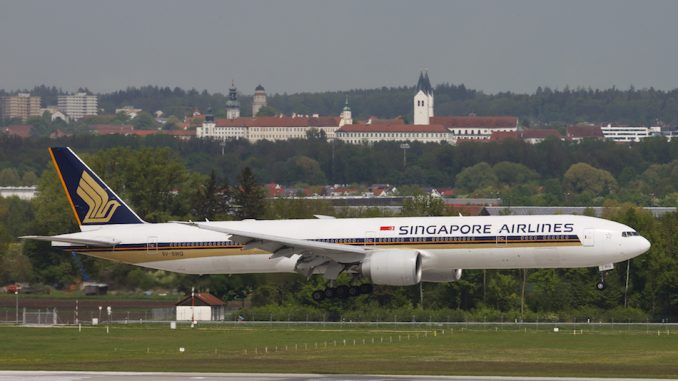 Blockchain technology, which allows cryptocurrency like Bitcoin to operate, has been taking the world by storm lately.
Blockchain technology is a decentralized method of maintaining records, operated on a peer-to-peer network. Currently, most financial institutions use a centralized method, which is more vulnerable to being hacked, can be slower, and results in additional fees.
With blockchain, a protocol is established in order to transport the transactions through computations and heavy encryption, ensuring the integrity of the data without having to rely on a third party.
Ordinary citizens have been buying and selling various cryptocurrencies due to their increasing and decreasing values. Many companies and industries have also started to evaluate the effect of cryptocurrency and the airline industry is no exception.
By adopting various aspects of blockchain technology, airlines can aim to create more efficient service models and therefore broaden the travel industry.
Airlines can use the technology to streamline ticketing services, using loyalty point management and enhanced security of passenger information. Airlines can also use the technology to manage the massive amount of data they go through on a daily basis, with flights, baggage, passengers, and weather.
In terms of loyalty programs, Singapore Airlines has announced that it is rolling out a new "digital wallet" with which its passengers can use to spend their frequent flier miles at retail partners.
The new wallet, which is based on blockchain technology, will be used with KrisFlyer, Singapore's loyalty program. The airline plans to release a new digital app, KrisApp, in the next six months that will run the new wallet.
Air New Zealand has also announced that it is partnering with Winding Tree, the world's first travel marketplace based completely on blockchain, to use the distributed technology for its cargo, baggage handling, distribution, retail, and loyalty programs.
Lufthansa has also expressed interest in blockchain technology by partnering with Winding Tree. Lufthansa Industry Solutions, a subsidiary of Lufthansa that provides consulting services, has also started an initiative called Blockchain for Aviation which aims to promote the benefits of the technology among airline software developers, MRO service providers, and regulators.
Many airlines have also started to evaluate blockchain technology on how it can operate on the customer-facing side. Russian carrier S7 is reportedly exploring blockchain technology when it comes to issuing tickets for its flights. Japanese low-cost carrier Peach announced that it would start to accept Bitcoin by December 2017 and Surf Air, an "all you can fly" commuter airline based out of California, also announced that it would be accepting Bitcoin as payment.
An "AvGeek" for most of his life, Akhil has always been drawn to aviation. If there is an opportunity to read about an airline, fly on a new airplane, or talk to anyone about aviation, he is on it. Akhil has been on over 20 different kinds of aircraft, his favorite being the MD-80. Additionally, he has visited 5 continents and plans to knock out the remaining two (Africa and Antarctica) soon. Based in Dallas, Akhil graduated from Texas A&M University with a degree in Management Information Systems and currently works in consulting. His dream is to become an airline executive.
Latest posts by Akhil Dewan (see all)