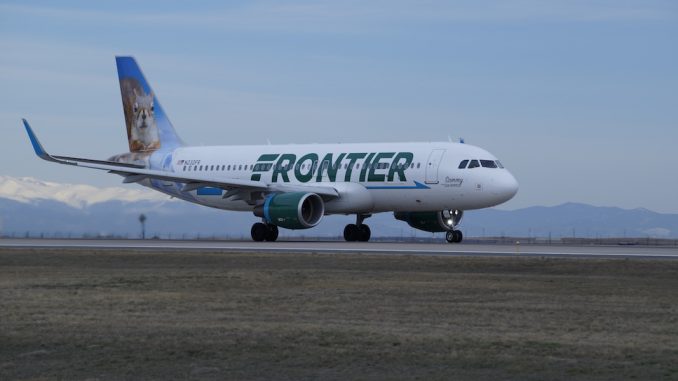 Frontier Airlines announced 6 new routes from Raleigh-Durham International Airport (RDU) Thursday morning, making it the second largest carrier at the airport in terms of number of destinations served. Frontier's new destinations include Buffalo, Houston, Milwaukee, New Orleans, San Antonio, and San Juan, PR. The carrier now serves a total of 15 destinations at RDU, putting it ahead of Southwest Airlines. Delta is still the largest carrier at the airport.
Service to Houston and Milwaukee begins on April 8, service to New Orleans and San Antonio begins on April 9, and service to Buffalo and San Juan begins on April 11. Furthermore, Frontier is expanding its Las Vegas service from RDU to year-round. All routes will be served by either Frontier's A320 or A319 jet aircraft.
Frontier currently has more than 200 of the A320 aircraft on order to grow and modernize its fleet. With this announcement, the airlines continue to deliver on its mission to provide affordable and accessible air travel to 90 percent of America.
To promote the new services, Frontier is offering introductory fares from $29 each way. It is also giving local Raleigh-Durham customers a chance to win two round-trip tickets to one of the 15 destinations it serves.
Tyri Squyres, VP of Marketing for Frontier, mentioned that the greater Raleigh and Durham communities have responded well to Frontier's low-fares philosophy. Frontier allows its passengers to customize their travel to their needs and budget – not offering the complimentary carry-on bag, checked bag, or seat selection.
"We are proud to grow our commitment to this community and bring even more low fares to the area with now 15 non-stop, low fare destination options. We appreciate the continued support of the airport and the community and are proud to serve RDU with not only some of the lowest fares in the industry but also a good travel experience," Squyres said.
This story's headline was updated on Sunday, Feb. 11 at 3:52 p.m. ET adding 'destinations served' for the sake of factual clarity.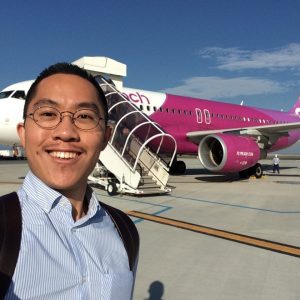 Most people hate long flights or overnight layovers, but Albert loves them. The airport and flying parts of traveling are the biggest highlights of any trip for him – as this avgeek always gets a thrill from sampling different airline cabin products and checking out regional developments happening at local U.S. airports. He's flown on almost every major carrier in the U.S. and Asia Pacific, and he hopes to try out the new A350s soon.

Albert recently completed his undergraduate studies in Business Accounting at USC in Los Angeles and he is currently recruiting for a corporate analyst position at one of the U.S. legacy carriers. During his college years, he interned at LAX for Los Angeles World Airports working behind-the-scenes (and on the ramp) in public relations and accounting. Outside of writing for AirlineGeeks, he enjoys trekking the Hollywood hills, visiting new hotspots throughout SoCal, and doing the occasional weekender on Spirit Airlines.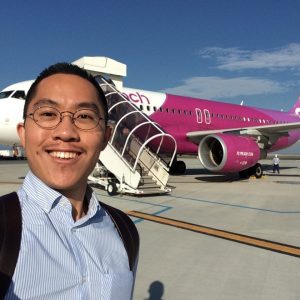 Latest posts by Albert Kuan (see all)