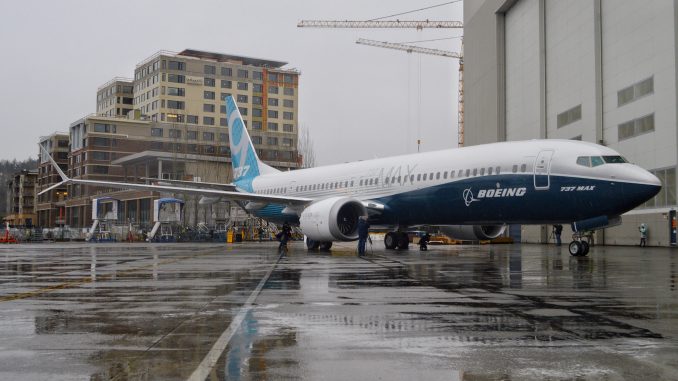 Boeing received another boost to their 737 MAX program on Friday, when the Boeing 737 MAX 9 was awarded an amended type certificate from the Federal Aviation Administration (FAA). This officially certifies the aircraft for use in commercial service.
Flight testing of the MAX 9 began in March 2017, using two test airframes. To put it simply, the type certificate is the FAA's way that all systems and performance comply with set aviation regulation.
Keith Leverkuhn, vice president and general manager of the 737 MAX program, said in a press release, "Our teams built superior capabilities into the MAX 9 and proved them all the way through flight test. We're looking forward to bringing this airplane to marked for our valued customers."
Boeing will now turn their attention to getting the first MAX 9 ready for delivery to its launch customer, Lion Air Group. The Indonesian-based group currently holds an order for 201 737 MAX 8 and 9 aircraft, and has already taken delivery of some of the MAX 8 variant.
The 737 MAX 9 is designed to carry up to 220 passengers and have a range of 3,550 nautical miles (6,575 kilometers or 4,085 miles). The aircraft type can fit three more rows of passengers compared to the 737 MAX 8, allowing for extra capacity for the airline.
Jace has been working at AirlineGeeks for nearly three years. Born in Seattle, Boeing and aviation quickly took over his life and he never stopped looking up. Jace enjoys plane spotting and taking trips just so he can fly. He is currently studying at Embry-Riddle Aeronautical University while earning his Bachelors of Science in Air Traffic Management.
Latest posts by Jace Moseley (see all)