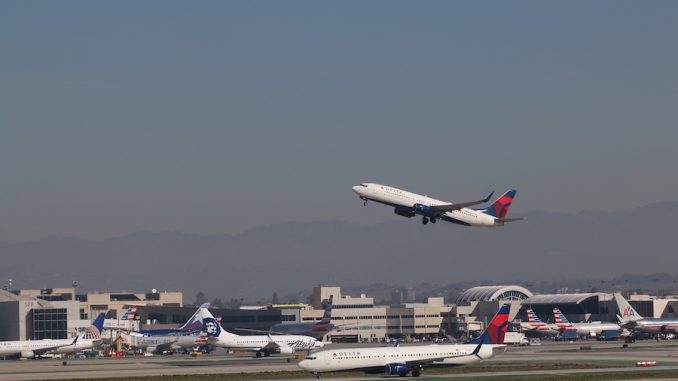 Disclaimer: This article contains opinions from the author based on his personal experiences with this topic
In 1972, United Airlines, with help from Western Direct Marketing, created the first true airline frequent flyer program. Members received special plaques, among other things, but that was just the beginning.
Over the course of the next nine years, new concepts for frequent flyer programs were born. Most died quickly, like American Airlines's proposed program to provide discounted fares to frequent flyers failing to make it to market. Then, the floodgates opened in 1981 when American, United and Delta all began the first iterations of the programs so widely known today: AAdvantage, Mileage Plus, and SkyMiles, respectively.
Nearly four decades later, here we are. Now, frequent flyer programs are multi-billion dollar corporations dealing with trillions of points across millions of accounts in programs across the globe. The machine continues to grow, as the average consumer can earn miles not just from flying, but also through an airline-branded credit card or even by buying miles outright.
Some continue to be skeptical of the programs, as devaluations can slash the value of a currency overnight and airlines, effectively their programs' own central banks, are incentivized to only make the programs enticing enough to keep passengers coming back.
I, however, am already in too deep.
I don't travel enough for any status to be truly meaningful. I earned AAdvantage Gold status by 214 Elite Qualifying Miles (EQM) last year, making this my third full year to hold the prestigious title of second lowest on American's elite status totem pole.
The first time I saw my EQM total had ticked past 25,000, I immediately went to the page on American's website where they tell you all about the benefits that being a Gold, Platinum, Platinum Pro or Executive Platinum entails. Promises of complimentary upgrades for some and 500-mile upgrades for everyone else are the big-ticket items, with guarantees of free or half-price Main Cabin Extra seats sitting further down the page.
It all sounds amazing, doesn't it? "Give us 25,000 miles, and we'll give you the world," I seemed to think airlines were telling me.
Fast forward three years to February 19, 2018, and two dozen 500-mile upgrades sitting in my account. All I've ever earned sitting untouched despite never missing the opportunity to request an upgrade on any of my dozens of flights since the beginning. Finally, I get what I've been waiting 37 months for. Less than a day before my 8:35 p.m. Monday night flight from Dallas to Philadelphia, my upgrade clears.
It almost felt like a victory to me. Maybe it was, but I think it represented something more than that. Something a little less exciting than a first class seat on a Monday night flight.
Today, airlines continue to bring in record profits. Whether in the U.S. or across the globe, so many carriers, to put it simply, keep making money. No longer stuck in a post 9-11 aviation industry or bogged down in the recession of the late 2000s, airlines are in the midsts of one of their most lucrative periods ever.
The same is true for consumers where so many people are flying that, for the most part, airlines really don't have a ton of difficulty filling seats. On top of that, a good chunk of those people are sticking their miles into their own frequent flyer accounts, amassing miles and status like never before. The skies are clogged with so many Medallion Diamond, Premier 1K, and Executive Platinum flyers that being a lowly Gold doesn't translate into the same power that it used to.
According to travel blogger Gary Leff, there were approximately 50,000-60,000 AAdvantage Executive Platinum members in 2015, a figure that has continued to grow and likely will continue on that trend until some great outside force—an economic downturn, possibly—puts a stop to it. The same is true for Platinum Pro, Platinum, and Gold.
This is also by no means relegated to American Airlines. This continues to be a topic of conversation among elites from all of the nation's largest airlines.
Additionally, frequent flyer programs have for years been a large part of how airlines differentiate themselves and attract customers from across the globe. But, because of the strong economy and load factors, that differentiation has become slightly less important. Today, airlines can focus their money and other resources on other facets of their business, making frequent flyers programs less impactful for many of their passengers.
But, just like those passengers, I'll stay loyal. Not because I'm happy. But because I'm already in too deep.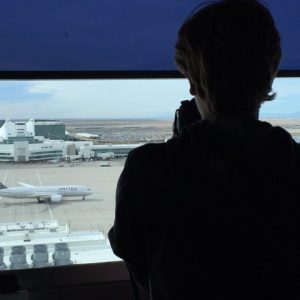 When he was just six months old, Parker took his first flight. From that point, he was destined to love aviation. His mom worked for Southwest Airlines much of his family have been frequent flyers on American Airlines for years, just as Parker is now. In 2015, Parker, inspired by aviation accounts on Instagram, decided to create an account of his own, and he hasn't stopped spotting since. On top of that, Parker has been writing for his school paper since his freshman year and has been writing and doing photography work for AirlineGeeks since August 2016.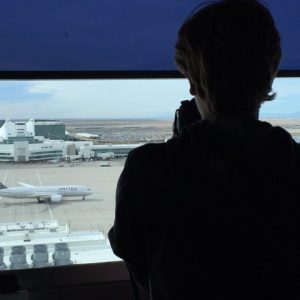 Latest posts by Parker Davis (see all)