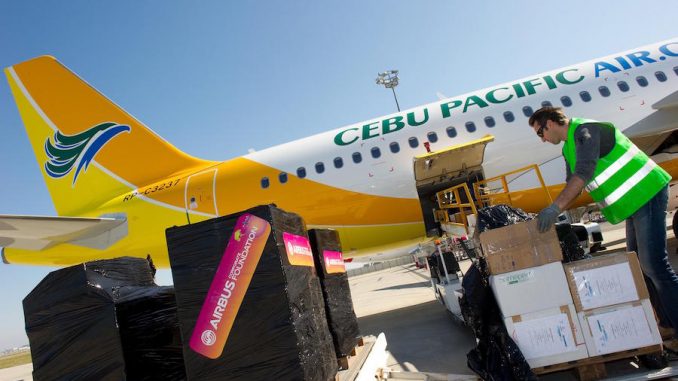 Cebu Pacific Air will now offer nonstop service from Manila, Philippines to Melbourne, Australia beginning Aug. 14, 2018.
The route will be operated three times a week on, Tuesdays, Thursdays, and Saturdays using an Airbus A330-330. Flight 049 will leave Manila at 6:05 a.m. local time, and arrive in Melbourne at 3:50 p.m. local time. Flight 050 will leave Melbourne at 5:05 p.m. local time and arrive back in the Philippines at 11:15 p.m. local time.
"We are thrilled to secure Cebu Pacific Air at Melbourne Airport in a move that creates more choice and frequency for travellers flying to and from the Philippines and beyond," said Melbourne Airport Chief of Aviation Simon Gandy. "There is significant traveller demand in the route especially in the visiting friends and relatives market, as well as the growing business traveller market segment."
Gandy added, "Recent Tourism Australia data revealed in the first five months of 2017 Filipino visitor numbers to Australia were up 21 per cent, and there's no doubt that there's room for this to continue."
To kick off the new service, Cebu Pacific is offering a limited ticket sale running from February 27 to March 3, 2018. Tickets are offered at the reduced rate of PHP2,199 (roughly $42 USD) for travel from August 14, to October 31. Standard ticket rates will start at PHP9,539 (roughly $183 USD).
"We share the excitement of the Filipino community in Melbourne and Australian travelers who want to experience the Philippines," said Candice Iyog, Vice-President for Marketing and Distribution of Cebu Pacific. "The launch of our service between Melbourne and Manila will give travelers from Australia seamless connections to other destinations in the Philippines at year-round low fares."
"More importantly, we hope to strengthen trade between the Philippines and Australia through more cargo capacity on direct flights that are more affordable," Iyog added.
Philippine Airlines currently serves the Manila to Melbourne route three times a week using an Airbus A330.
Cebu Pacific is currently the largest air carrier in the Philippines with a fleet of 60 aircraft. 36 Airbus A320s, 8 Airbus A330s, 16 ATR 72s serve 37 domestic and 26 international airports in Asia, Australia, the Middle East, and the United States.
Matthew Garcia became interested in aviation at the age of 12 when he installed Microsoft Flight Simulator X on his computer. He was instantly "bitten by the bug" and has been in love with aviation ever since. Matthew took his first introductory flight in 2013 and began normal flight training in February of 2015. Over the years, Matthew's love and knowledge for aviation has grown tremendously, mainly due to FSX. Garcia flies highly advanced aircraft in a professional manner on a highly complex virtual air traffic network simulating real world flying. In 2016 Matthew achieved his private pilot certificate from the FAA. Now he studies journalism at the University of Nebraska at Omaha.
Latest posts by Matthew Garcia (see all)