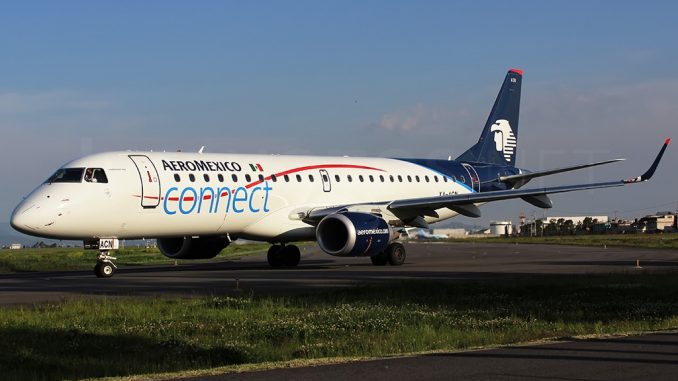 Aeromexico will begin nonstop flights between Leon (BJX) and Detroit (DTW) from April 30, in cooperation with its SkyTeam alliance partner Delta Air Lines. The daily roundtrip flights between the Motor City and the Central Mexican city of Leon will be operated by one of Aeromexico Connect's 46 Embraer 190 aircraft, with 99 seats including 11 in business class.
Anko van der Werff, Aeromexico's Chief Revenue Officer, said: "We are sure that this flight will have a positive impact, especially in the automotive sector, since both Leon and Detroit are important drivers of this industry. Thanks to the connectivity we will offer, commerce between the two cities will be more dynamic, undoubtedly generating greater economic growth for both destinations."
The flight will start just two months after Aeromexico resumes its flights between Detroit and Monterrey. In 2017, Leon served 1.9 million passengers total and currently offers flights to seven U.S. destinations onboard five airlines.
This new flight was created thanks to the Joint Commercial Agreement (JCA) that Delta and Aeromexico placed into effect in 2017. The agreement allows the two carriers to work together in creating routes and pricing for flights between the U.S. and Mexico. In addition to the JCA, Delta also has a 49 percent equity stake in the Mexican flag carrier.
As a result of the JCA, both airlines share the costs and profits that flights such as this one create. The new agreement has proved to be a success as the carriers increased transborder seat capacity in 2017 by 10 percent compared to previous years. As SkyTeam partners, frequent flyers can earn miles on either airline when flying either Delta or Aeromexico, as well.
While the airline is busy introducing new transborder flights with Delta, Aeromexico is also hard at work modernizing its fleet with newer and more efficient aircraft. On Feb. 26, the airline flew its final revenue flight with its Boeing 777-200 aircraft, AM31, between Buenos Aires and Mexico City. With 277 seats, the Boeing 777 was the airline's go-to aircraft for long-haul and overseas flights to destinations such as Madrid and Shanghai.
The 787-9, with 274 seats onboard, will replace the four 777-200s which are exiting the fleet. Three of Aeromexico's 777s have already found new homes with Norwind Airlines and Austrian Airlines, while the final aircraft is scheduled to leave the fleet soon.
Currently, Aeromexico is flying seven 787-9s with seven more on order. In 2015, the airline also phased out its aging 767 fleet in favor of the newer 787-8. On Tuesday, the airline operates nine 787-8s and one of the youngest long-haul fleets in all of North America. The airline also took delivery of its newest aircraft today, the Boeing 737 MAX 8, from Boeing. The MAX arrival, in conjunction with the new Dreamliners, shows Aeromexico's dedication to a modern fleet.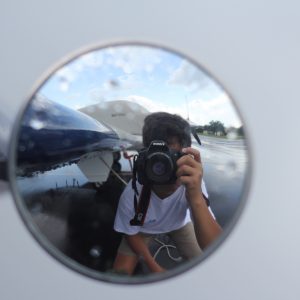 Mateen has been interested in aviation from a very young age. He got his first model airplane at six and has been airplane spotting since he was nine years old. He has always had a passion for aviation and loves learning about different aspects within the industry. In addition to writing for AirlineGeeks, Mateen is also an editor for his high school's newspaper. You can also find him on Instagram (@Plane.Photos) where he enjoys sharing his aviation photography with thousands of people everyday.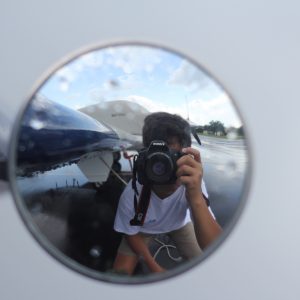 Latest posts by Mateen Kontoravdis (see all)