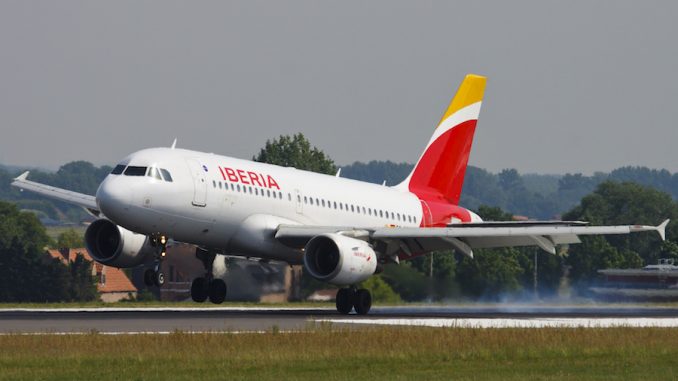 Last month, the German carrier Lufthansa announced their new livery, facing large backlash as their iconic blue and yellow livery would see the yellow dropped. In doing this, Lufthansa joined the long list of carriers that have opted for a "Eurowhite" livery that has taken the industry by storm in recent years.
However, it is not just airlines who are simplifying colors and liveries, as other logistical and transportation companies have seen similar changes in the 21st century. The largest shift in liveries and logos has been seen in the trucking industry, where some of the largest U.S. brands have shifted away from previous iterations of their company's identities into newer colors in recent years.
Two of the most identifiable brands in ground transportation saw their liveries change recently, with Werner Enterprises and Schneider National opting for livery changes to their trailers. Werner had become known for their sky blue cab and trailer combo, but recent changes have resulted in trailers being left in all-white to match their temperature controlled fleet's white design.
The Nebraska-based freight carrier also switched their logo, dropping its long-time arrow design in favor of yellow block titles that appear in the forward part of the trailer. Schneider followed suit, dropping the orange truck and trailer combination in favor of a white trailer design instead.
However, the recoloring plague has also struck the LTL (less-than-truckload) business as well. The merger between Yellow Corporation and Roadway Corporation left the new YRC Worldwide company to consider if they wanted to keep the billboard-style branding that both original corporations operated under or not.
While both brands operated side by side for a while, the financial recession left YRC to merger the two carriers into YRC Freight, which would drop the billboard design in favor of a small logo on the forward part of the trailer. The Overland Park-based company has also repainted some the old navy Roadway and orange Yellow cabs into an all-white scheme to match the trailer.
The other LTL company to see a branding change is Michigan based Con-Way Freight, which had actually added to their paint scheme before their demise. The company had rebranded itself in the early 2000s to remove the regional branches that they had become known for. In the merger, the mostly white Con-Way Central Express (CCX), Western Express (CWX), and Eastern Express (CEX) brands would merge into a single Con-Way Freight arm.
The mostly white trailers would see a three-tone blue cheatline added that ran the length of the vehicle. However, the LTL business was not kind to Con-Way in the mid-2010s and the carrier merged into XPO Logistics in 2015, who repainted the Con-Way fleet into the all-white trailer design that the Connecticut based company operates with.
While trucking companies have become plagued with the white livery, US rail companies have not all seen that trend. Brands like Norfolk Southern and Union Pacific have merged with other railroads -Conrail and Southern Pacific, respectively- and maintained their previous look and livery.
The biggest change in the look of some rail companies is Amtrak's logo and livery change in the 2000s when they dropped GE Genesis engine's red, white and blue cheatline in favor of a more blue and silver look as well as changed the logo to its current look.
The other railroad that has seen simplification in their brand came for BNSF in 2006 when the company dropped the post-Burling Northern and Atchison, Topeka and Santa Fe Railroad merger logo into what is a more simplistic look which features the company's name underlined. The railroad also dropped most of the yellow and all of the green from the new livery, opting to keep the orange livery but support it with black edging.
While these livery changes don't impact look too much, the railroad community sees that more color has been added to some fleets in recent years. Both CSX and Kansas City Southern Railway (KCS) have dumped their grey colors for more identifiable engines, with CSX added a solid navy color with yellow trim and KCS returned to a modification of their original red, black and yellow livery on newer GE Evolution engines.
Unfortunately, at the same time that CSX and KCS are adding color to their fleets, parcel delivery parties are seeing some rebranding and simplification to their companies. Both UPS and FedEx featured colorful branded fleets of aircraft and delivery vehicles in the 1990s but that has changed since then.
While UPS has maintained their easily marketable "what can brown do for you?" all brown trucks, their aircraft have seen the once brown dominated fuselage turn into a rear aircraft design only, removing the cheatline that once ran down the side of the plane. The company has also changed their emblem, moving away from the package above the logo design to a UPS shield, which did add more yellow to the two-tone paint scheme.
FedEx has been the one who has done more simplification over the years. The company had removed the purple and orange dominated "Federal Express" paint scheme that operated on the fleet of trucks and aircraft in the 1980s and early 1990s and instead moved over to a more white-dominated livery for both. The brand also reduced and diversified its options, renaming itself as FedEx and creating a color "Ex" for each demand that consumers needed.
Those consumer targeted arms at FedEx were FedEx Express, denoted by orange "Ex"; FedEx Ground, denoted by lime green "Ex"; FedEx Freight, denoted by red "Ex"; FedEx Multimodal, donated by silver "Ex"; FedEx Custom Critical, denoted by blue "Ex"; and FedEx Kinko's and its replacement FedEx Office, denoted by sky blue "Ex".
While the multicolored branding had caught on, the company is currently doing away with the color scheme in favor a uniform purple and orange livery. The branding has started with newer FedEx Ground and FedEx Freight vehicles being painted in the orange "Ex" instead of lime green and red.
This marketing strategy can also be seen in their sponsorship deals, where their previous deal with NASCAR driver Denny Hamlin has seen Hamlin's car switch from marketing each FedEx branch with their appropriate color to the car being orange and purple every time a FedEx branch is the primary sponsor.
While the branch colors have mostly started their disappearance, it is not known if the FedEx Multimodal trailers will also be repainted from their grey and purple colors to the all-white trailer the rest of the fleet uses.
Although the brand simplification that has been seen in aviation has disappointed many, they aren't the only ones left with new logos and looks. The branding switch also stems outside of logistics, with companies like Walmart and Mayflower Van Lines, as well as athletic teams like the Cleveland Indians and Juventus F.C. sporting new looks.
So while it may seem like looking at the new "Eurowhite" liveries and basic logos may seem annoying to some, the trend in aviation has been a smaller portion of an ongoing larger theme in the transportation industry.
Although Ian McMurtry was never originally an avgeek, he did enjoy watching US Airways aircraft across western Pennsylvania in the early 2000s. He lived along the Pennsylvania Railroad and took a liking to trains but a change of scenery in the mid-2000s saw him shift more of an interest into aviation. He would eventually express this passion by taking flying lessons in mid-Missouri and joining AirlineGeeks in 2013. Now living in Wichita, Kansas, Ian is in college majoring in aerospace engineering and minoring in business administration at Wichita State University.
Latest posts by Ian McMurtry (see all)