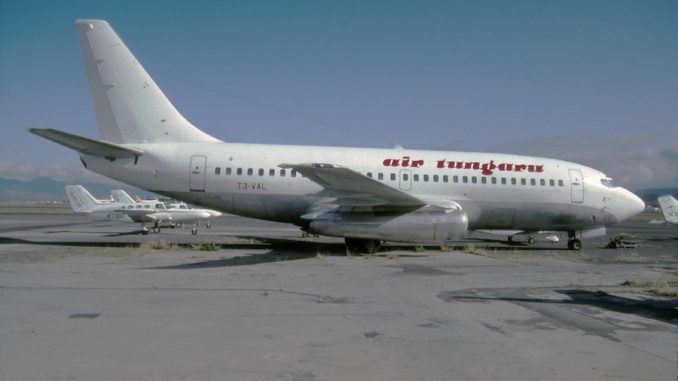 Launched in 1977, Air Tungaru was the first airline of Kiribati, and also the nation's flag carrier.
Over the course of their history, the carrier served approximately 20 destinations, including all 16 domestic airports in the Gilbert Islands, such as Aranuka, Kiritimati, Beru, Marakai, Onotoa, and Tamana, among others.
Their hub was located at Bonriki International Airport in South Tarawa, the capital of Kiribati. Outside of their domestic route network, Air Tungaru also operated flights to Honolulu and Funafuti International Airport in Tuvalu.
The carrier maintained a fleet of three aircraft types, including the Boeing 727, Boeing 737, and deHavilland Heron. The 727 was implemented on their Honolulu route, while the deHavilland Heron was used on their Tuvalu route.
In 1995, Air Tungaru met its demise and collapsed. In the years following, the absence of the nation's sole airline allowed for the formation of Air Kiribati to fill its place.
Ashley is currently a senior in high school and plans on pursuing a career in aviation or journalism. Her favorite airplanes include the Boeing 777, 737MAX, and Airbus A350. She enjoys taking flights on various airlines to different airports and planespotting at her local airports.
Latest posts by Ashley Magoon (see all)