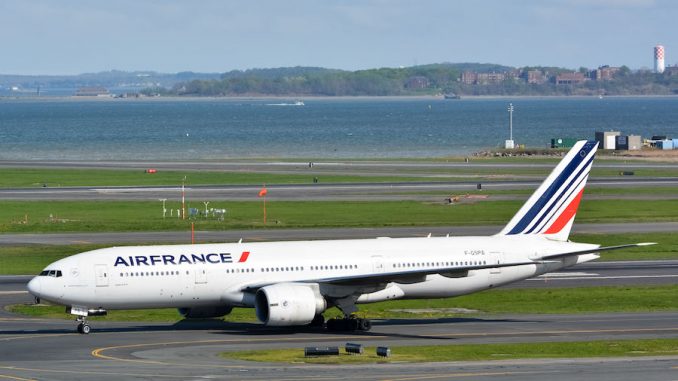 Given the propensity of labor strikes on the European continent, it comes as no surprise that there is yet another air traffic controller strike in France. Since 2010, air traffic control (ATC) strikes have cost the Eurozone economy nearly 12 billion euros and passengers have faced nearly an entire year's work of ATC strikes since 2005. Of the 357 ATC strikes since then, 249 were French ATC strikes.
This time controllers were joined by public sector employees across the country to protest low pay and President Emmanuel Macron's economic reforms.
Passenger Disruptions
The French Civil Aviation Authority (CAA) reported a third of flights into and out of the three main Paris airports would be canceled due to the strike. The majority of cancellations came from short-haul flights, while long-haul flights were expected to operate as scheduled.
Air traffic controllers took part in a coordinated strike with public sector employees to protest against economic reforms being pushed by the President. Among impacted services were hospitals, libraries, and commuter rail systems.
Economic Reforms in France
President Macron is introducing sweeping changes to the country's employment practices in both the public and the private sector.
In the public sector, particularly the railways are the target of President Macron's reform. The president is hoping to open the rail system to private companies to help reduce the $57.4-billion-dollar debt burden of the state-owned rail company SNCF. SNCF workers enjoy expansive benefits not found at many other employers such as jobs for life, automatic annual pay raises, generous pensions and retirement at the age of 52.
These benefits were introduced in an era where working the railroads including shoveling coal and other intense labor, something the president has said is long gone.
The president is also working to reform labor laws to give companies more hiring and firing flexibilities along with more power to negotiate working conditions directly with employees, effectively bypassing many unions. These reforms have been widely regarded by business leaders and economists with expectations that France could overtake Germany's GDP growth in the future if Macron's reforms pan out.
France's public sector unions are taking a hard stance against these reforms as they have done under many previous French administrations. However, at a time with public debt approaching 100 percent of GDP, unemployment above 9 percent and laggard growth compared to the Eurozone, France is in need of a solution.
Ryanair's Push for Change
European airlines with sizeable presences in France have bemoaned yet another French ATC strike. Kenny Jacobs, a Ryanair executive, said: "Yet again, thousands of European customers will have their travel plans disrupted by a tiny group of French ATC unions going on strike this week."
Ryanair also called on the European Commission in Brussels to take measures that reduce the impact of these strikes for European carriers given the excessive frequency of the strikes. The airline asked Brussels to have the French ATC unions engage in binding arbitration instead of strikes and to allow for Europe's other ATC sectors to manage overflight flights in French airspace, mitigating the amount of inconvenienced flights.
No End in Sight
Another strike has already been planned, this time by Air France crewmembers, who will go on strike to push for a 6 percent pay increase across the board. The strike comes at an inopportune time where Air France is capturing only 10 percent of the growth in the French aviation industry and is facing intense competition from low-cost carriers.

Hemal took his first flight at four years old and has been an avgeek since then. When he isn't working as an analyst he's frequently found outside watching planes fly overhead or flying in them. His favorite plane is the 747-8i which Lufthansa thankfully flies to EWR allowing for some great spotting. He firmly believes that the best way to fly between JFK and BOS is via DFW and is always willing to go for that extra elite qualifying mile.

Latest posts by Hemal Gosai (see all)