Airbus confirmed on Friday that they would not be able to compete with Boeing to win American Airlines' next wide-body aircraft order. The Toulouse-based aircraft manufacturer told Bloomberg that it was unwilling to match the price which Boeing has offered to the airline.
US Airways planned to replace its aging fleet of A330s, including nine Airbus A330-300s which will be retired by 2019, with a fleet of 22 new Airbus A350-900 aircraft. American, however, never intended to order A350s as the company initially opted for the 787. However, during its merger with US Airways, they inherited the order for the Airbus long-haul jets and have not yet cancelled it.
Robert Isom, president of the airline, notified pilots that the airline will not be able to turn a profit by operating just 22 A350s. As a result, the carrier postponed deliveries of the new flagship Airbus aircraft both in 2016 and again in 2017. Additionally, in an effort to simplify its fleet, the airline would prefer to stick to the 787, which it already operates 35.
A spokesperson for the airline told Bloomberg, "We are continuing to look at our wide-body options and are focused on making the right decision for American." The airline has reportedly been looking to replace its order for the A350s with either the A330-900neo or the 787-9 variant, an aircraft which the airline already has 15 of in service with an additional seven on order.
American Airlines' decision to not further consider the A330-900neo comes as a huge blow to Airbus, whose A330neo program has not been performing as well as initially expected.
If the airline does select to purchase more 787-9s, this would also come as a big win for General Electric. The company has supplied its GEnx engines for American's current 787s and will most likely be the airline's go to engine option for any future aircraft order.
While Airbus was able to sell 127 A330neos when it launched the program in 2014, there has been a net gain of only four orders since 2017. A few weeks ago, Hawaiian Airlines dropped its order for six A330-800neos, leaving the smaller variant of the aircraft with zero orders. To keep the program growing with hopes for new orders, Airbus' new sales chief Eric Schulz has made selling the A330neo a top priority for the company.
The company confirmed that it is talking with over 100 airlines at this point not including American Airlines, as they try to boost sales of the airplane. A statement from the airline read, "In this case, the competition simply priced their aircraft lower than we were willing to offer, we look forward to the next opportunity to compete with what we know is a superior product." The company claimed that Boeing's offer to American Airlines was too aggressive and not something that they could compete with.
The enticing offers Boeing has given American Airlines is most likely to prevent more Airbus long-haul aircraft from entering the fleets of U.S. carriers. However, United Airlines is one of the many companies Airbus is talking to and may be able to help boost the A330neo program if they choose the aircraft to replace its oldest 767s that United currently operates. Delta Air Lines is currently the only U.S. carrier with firm A330neos on order. The airline will take delivery of the A330-900neo beginning in 2020 to replace its 767-300ER fleet.
It seems that for now, American won't be introducing any A330neo to its fleet, but this could once again change when they begin searching for an aircraft to replace their fleet of 23 767-300ERs which have an average fleet age of 19 years. Over the next few years, these planes will either need to be replaced or will need to go through a major overhaul. If American decides to replace them, this may create another opportunity for Airbus to sell the A330neo to the airline, this time the A330-800neo variant.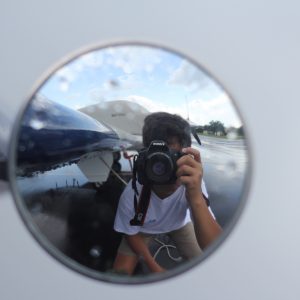 Mateen has been interested in aviation from a very young age. He got his first model airplane at six and has been airplane spotting since he was nine years old. He has always had a passion for aviation and loves learning about different aspects within the industry. In addition to writing for AirlineGeeks, Mateen is also an editor for his high school's newspaper. You can also find him on Instagram (@Plane.Photos) where he enjoys sharing his aviation photography with thousands of people everyday.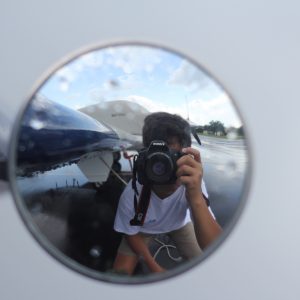 Latest posts by Mateen Kontoravdis (see all)