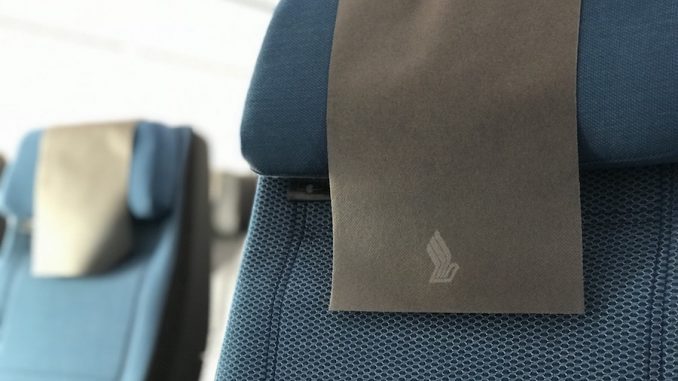 Singapore Airlines is known for raising the bar in the airline business from stunning first class suites to pioneering the Airbus A380. The airline will be upping its game yet again for medium-haul routes operated by its new Boeing 787-10 Dreamliner.
On Sunday, Singapore took delivery of Boeing's latest Dreamliner variant, the 787-10. The carrier plans to initially operate the airplane on routes between Singapore's Changi Airport, Perth, and Osaka beginning in May 2018. Prior to this launch, the 787-10 will be placed on select crew proving flights to Bangkok and Kuala Lumpur.
Singapore does not plan to operate the 787-10, which has a range of 6,430 nautical miles, on flights more than eight hours.
The 787-10 is the largest 787 variant and Singapore plans to use this to their advantage. The aircraft will seat 337 passengers in two classes. Singapore's new regional business class product will seat 36 while economy can accommodate 301 passengers.
The airline has 49 787-10 aircraft on order with the first, registered as 9V-SCA, ferrying from Boeing's manufacturing facility in North Charleston, S.C. to Singapore via Osaka.
Photo Gallery:
Ryan founded AirlineGeeks.com back in February 2013 (actually, it was called Aviation Official, but we've changed a bit since then). From being on the yoke of a Piper Navajo, to visiting about Delta's operations center in Atlanta, Ryan has done it all. in 2016, along with American Airlines, Ryan masterminded AAviationDay at more than 10 locations around the world. The smell of jet fumes in the morning along with the countless number of passionate airline employees keep him enthralled in the industry, always seeking more. You can find him helping out travelers at Reagan National Airport near Washington, D.C. when he's not doing something for AirlineGeeks.
Latest posts by Ryan Ewing (see all)