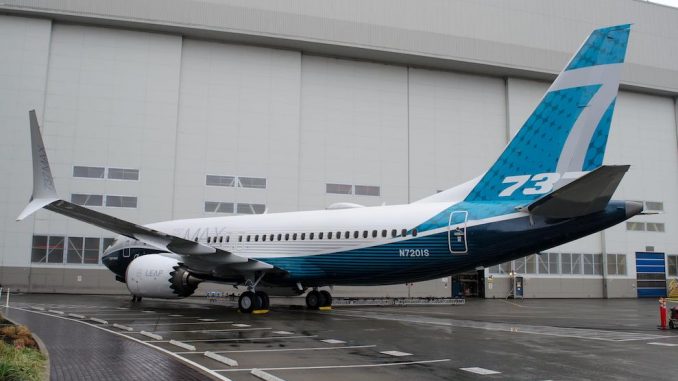 Recently, news came to light that one of Boeing's suppliers, Spirit AeroSystems, was facing difficulties in providing Boeing 737 fuselages to the aircraft manufacturer, further complicating Boeing's plans to ramp up production of the popular aircraft in the face of growing demand
Subcontractor and Labor Delays
The Spirit AeroSystems fuselage delays stem from two main issues: delays in receiving parts from subcontractors and a shortage of skilled mechanics.
Spirit is working to fix the subcontractor shortages by sending out teams of experts to its suppliers in an attempt to fix supply chain issues. Finding skilled mechanics, however, is significantly more challenging. Training new hires takes time and there is often a gap between when new employees are hired and when they are fully trained and can assist in production.
Existing workers are putting extra hours and employees are being moved to the manufacturing line in an attempt to help continue production until the new mechanics finish training. A shortage of skilled mechanics also results in further issues in the supply line, including defects in manufacturing, which end up being costly and result in a massive rework and missed deliveries.
Continued missed deliveries can cause the massive global supply chain Boeing has created to unravel.
9 Days to Make a Boeing 737
Boeing wants to be building anywhere from 47 to 52 737 jets per month by midyear in its Renton, Washington facility. In order to do this, the company needs reliable suppliers that can deliver quality products, which is easier said than done.
A Boeing 737 takes about nine days to be built. First, a fuselage is shipped from Spirit's manufacturing facility in Wichita, Kansas to Renton via train. Once the fuselage enters the Boeing facility, it spends the first three days getting all of its internal elements assembled. Interior wiring, plumbing, and insulation are all installed.
On the fourth day, wings, landing gear and a vertical tail are attached to the fuselage and the shape of the aircraft really starts to come together.
On the fifth day, horizontal stabilizers are added and the start of testing begins. Wiring for flight controls is added and the interior of the aircraft that the passengers see is added. Floorboards are installed along with interior panels, galleys, bathrooms, lighting and overhead bins.
The sixth day is when the aircraft is powered up fully for the first time and the flight-critical tests are performed, such as testing of the landing gear.
On the seventh day, the aircraft rests on its own wheels and the two engines are installed along with their wiring, cabling and tubes.
Day eight is a very important as it is the day that all the various systems tested individually during production are tested in tandem. The tandem test is done to mimic real-world operations as the aircraft moves along the assembly line.
On the final day, the customer purchasing the aircraft will do an inspection and then the aircraft is off for additional testing and its first flight.
Coordination is Key
Airplanes are the largest mass-produced precision machines humans have ever built and going from start to finish requires a well-oiled functioning supply chain.
Delays such as the Spirit AeroSystems issue leaves aircraft manufacturers in a tight bind if existing inventory begins to run low. Steps of the production line may need to be stopped, planes will be unfinished and customers relying on on-time deliveries of aircraft will be impacted.
In aviation, there is little margin for error.

Hemal took his first flight at four years old and has been an avgeek since then. When he isn't working as an analyst he's frequently found outside watching planes fly overhead or flying in them. His favorite plane is the 747-8i which Lufthansa thankfully flies to EWR allowing for some great spotting. He firmly believes that the best way to fly between JFK and BOS is via DFW and is always willing to go for that extra elite qualifying mile.

Latest posts by Hemal Gosai (see all)