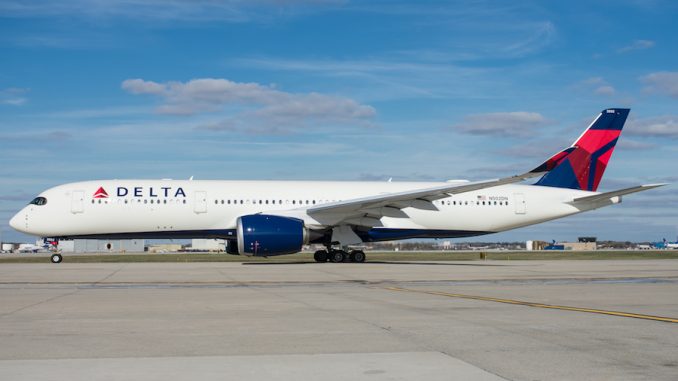 Delta Air Lines posted record revenues for the first quarter of 2018 and set an upbeat tone for the entire industry. The airline had an operating revenue of $9.76 billion and a net income of $547 million, resulting in an earnings per share of 74 cents, one cent higher than analyst estimates.
While revenues were slightly less than the estimated $9.85 billion the results caused a rally in the industry. A major concern among investors in 2018 is rising fuel costs. Crude oil futures recently rose 2 percent to their highest close since December 2014.
Given that labor and fuel are the two main costs to an airline any fluctuation in price can either help or punish the bottom line. Delta's CEO Ed Bastian didn't seem too concerned however. He expects fuel in the $70 per barrel range to create more discipline in the industry. This came as a slight jab at other US carriers such as United, whose ambitious growth plans spooked investors earlier.
Positive Outlook
Increasing seats and adding more planes increases fuel costs and also increases capacity which in turn can drive down prices and airline revenue creating a vicious cycle that is difficult to get out of.
The opposite also holds true; capacity can be controlled but if airfare increases to account for higher costs demand can decrease as well.
Delta's CEO seems confident in his airline's ability to weather the increasing costs due to several factors that are aligning to help the entire airline industry.
The US economy has a generally positive outlook which is driving demand along with the new US tax reform. This along with tighter cost management across airlines will help compensate for rising fuel and labor costs.
Though there is some concern over the ability of American and United to deal with increasing fuel costs since the airlines have stopped hedging fuel.
Increase in Premium Seating
In addition, airlines are focusing on increasing premium seating. The increase of premium seating which commands a higher fare and thus higher revenue for the airline is becoming a key driver in airline growth.
Delta's President Glen Hauenstein said that they are expecting double-digit increase throughout the years in terms of premium seats in the marketplace. This is also in-line with the unique innovation brought out by United Airlines with the Polaris business class.
The new Polaris business class seats offer a better product than the previously available seats without taking up any additional real estate on planes allowing for a denser premium business class cabin.
American Airlines is instead removing business class seats but is adding in premium economy seats. This is mainly due to a desire to unify the fleet and due to the success of its premium economy offering.
Increased Revenue Forecasts
Several airlines increased the lower end of their revenue forecasts citing more favorable conditions and increased demand. Investors seem hopeful of the direction of the airline industry and the perceived strength in top-line growth which will help offset increasing costs.
As of April 12, Delta Air Lines shares were up 2.9 percent, American Airlines gained 2.6 percent, United Airlines up by 1.9 percent, and Southwest Airlines up by 2.7 percent.

Hemal took his first flight at four years old and has been an avgeek since then. When he isn't working as an analyst he's frequently found outside watching planes fly overhead or flying in them. His favorite plane is the 747-8i which Lufthansa thankfully flies to EWR allowing for some great spotting. He firmly believes that the best way to fly between JFK and BOS is via DFW and is always willing to go for that extra elite qualifying mile.

Latest posts by Hemal Gosai (see all)