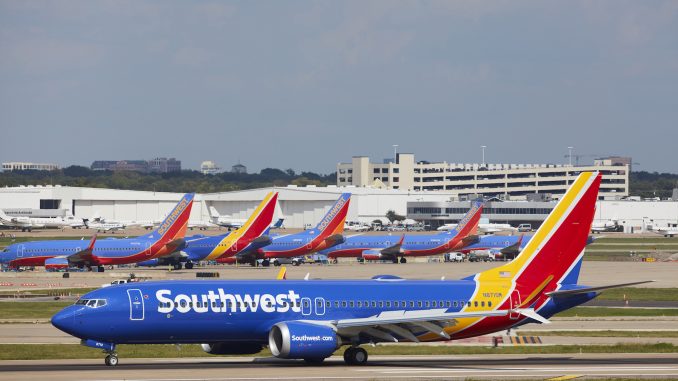 Last October, Southwest Airlines confirmed its intentions to begin flights to Hawaii in the future, following years of speculation. Last week during an earnings call, the airline released more information with Southwest's chairman and CEO Gary Kelly announcing that flights would begin in late 2018, though the launch may be pushed back to early 2019. Since unveiling the plans in October, specific details have slowly started being revealed to the public.
In late April, the airline announced it will initially commence Hawaii flights to four destinations, each on a different island. Honolulu (HNL), Lihue (LIH), Kahului (OGG) and Kona (KOA) represented the first wave Hawaiian destinations the airline is focusing on.
While all four cities will see Southwest flights, the airline will start simple. It will first commence service to the state with just one route from one mainland U.S. airport, most likely for crew familiarization flights, before quickly expanding and adding routes to all four of the announced destinations.
On Thursday, the Dallas-based carrier finally announced the first four U.S. cities that will see routes to Hawaii. All four are located in California, the closest mainland state to Hawaii, and include Sacramento (SMF), Oakland (OAK), San Jose (SJC) and San Diego (SAN). While the mainland cities were announced, the airline did not disclose any specific routes between the four Hawaii destinations and California destinations.
Sacramento currently offers flights to Kahului and Honolulu on Alaska Airlines and Hawaiian Airlines, respectively. Oakland offers flights to Honolulu, Kahului, Kona and Lihue on multiple airlines including Alaska Airlines, Hawaiian Airlines and Kona Shuttle. San Jose also sees flights to Honolulu, Kahului, Kona and Lihue, all on Alaska Airlines. Lastly, San Diego has flights to all four destinations Southwest intends to serve from Alaska Airlines and Hawaiian Airlines. Needless to say, Southwest is entering a near-saturated market.
While Southwest will face tough competition on the routes it plans to serve, the airline believes it will be able to offer lower fares than its competitors. It has studied pricing on flights to the island state for a long time now and confidently believes that it will be able to charge less than other carriers.
Hawaii is about to experience the "Southwest Effect" and other airlines will have to adjust quickly to lower fares being offered on the same routes they are flying. Tom Nealon, President, Southwest Airlines, stated: " Our intent is not to foster a fare war, but we will come in and operate like Southwest has historically and successfully operated."
And why were only California cities initially chosen? Nealon said: "We have such a strong customer base, especially in California. That allows us to compete very aggressively and still have a strong operating margin and unit revenue growth."
But before any flights to Hawaii can take off, the airline will have to receive authorization from the Federal Aviation Administration (FAA) to operate extended overwater flights, known as an Extended-range Twin-engine Operational Performance Standards (ETOPS) certification which ensures an aircraft can fly to safety on one engine. The airline submitted its request for certain aircraft to become ETOPS certified before October 2017, but has not yet received the necessary clearance for Hawaii flights.
The plan was to initially use certain ETOPS certified Boeing 737-800s for Hawaii flights, as Alaska and United currently do. This would have helped the airline accelerate the start date for flights. However, with the potential delay of flights until early 2019, a source close to the airline noted that flights would probably begin with the new Boeing 737 MAX 8 since the airline now has 15 of them in its fleet, with three due for delivery soon, though this has not been confirmed by the carrier.
With direct flights coming soon to Hawaii, Southwest also confirmed its intentions to serve interisland flights. While no route details have been disclosed, Nealon stated: "We will start interisland service once we build up our network and have enough frequency to make it meaningful." No official target date has been set to start these interisland flights, but Nealon said that it would be "awesome" to see them operating by the end of 2019.
Flights to the 50th state have not yet begun and it's already evident that Southwest will rapidly expand its presence in its newest market. While the airline plans to transfer a few mainland employees to the islands, the majority of employees will be hired locally, with plans to have local employees at all four initial destination airports.
Many Southwest frequent flyers have been dreaming for the day the airline would begin flights to Hawaii, and now, the day of the inaugural flight is fast approaching, whether it be at the end of this year or the start of next. Even before its first flight, the airline has announced it is committed to the state for the long term. Nealon said: "We are ready to invest in the community, and we are here to stay. Hawaii is not a passing fancy for us."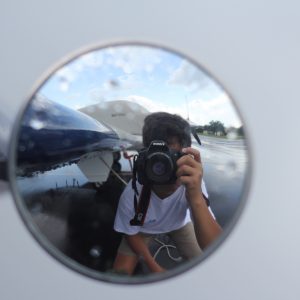 Mateen has been interested in aviation from a very young age. He got his first model airplane at six and has been airplane spotting since he was nine years old. He has always had a passion for aviation and loves learning about different aspects within the industry. In addition to writing for AirlineGeeks, Mateen is also an editor for his high school's newspaper. You can also find him on Instagram (@Plane.Photos) where he enjoys sharing his aviation photography with thousands of people everyday.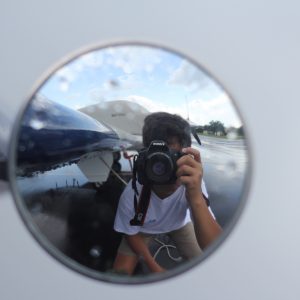 Latest posts by Mateen Kontoravdis (see all)