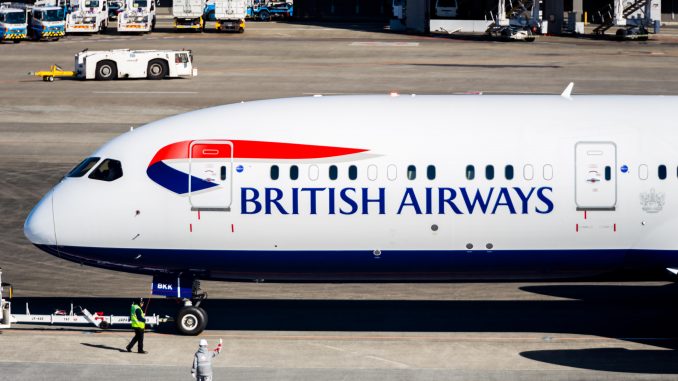 British Airways is the latest airline to confirm lease requirements to cover Boeing 787 operations as Rolls Royce struggles to meet the engineering demands of resolving the issue with Trent 1000 engines on certain 787 aircraft. BA has applied to the UK Civil Aviation Authority (CAA) for approval to wet-lease three Airbus A330s from Qatar Airways over the summer to assist with capacity issues resulting from required maintenance on the Rolls Royce Trent 1000 engines.
Regulatory approval for the lease is required as the aircraft are from a non-EU country and BA has cited 'exceptional needs' to support the application. BA's parent company IAG is 20 percent owned by the Qatari airline.
The situation with the Rolls Royce engines has escalated in recent weeks as both U.S. and European regulators have placed restrictions of operation on 787-8 and 787-9 aircraft with the affected engines. The FAA lowered the amount of time that an affected aircraft must be within range of a diversion airport from 330 minutes to 140 minutes whilst EASA (European Aviation Safety Agency) detailed a new inspection regime for Trent 1000 engines as part of the effort to address intermediate compressor blade durability.
These restrictions have resulted in airlines including Virgin Atlantic rotating the grounding of aircraft on a regular basis and others such as Air New Zealand scheduling refuelling stops to adhere to longer flight plans.
As well as bad news for airlines it is terrible news for Rolls Royce who is entering a growth phase unseen since the second World War. The Financial Times reports that as well as replacing the turbine blades on the 500 engines affected Rolls Royce will be liable for greater compensation costs.
Initial estimates of the cost to the company now exceed £750 million (US$1.018 billion) through 2019 with potential additional costs of £200 million (US$271 million) per year until 2022, when the issues are expected to be resolved. However, speaking at the annual shareholders conference last week, Rolls Royce CEO Warren East said that he hoped the situation would be resolved sooner.
Reuters reported that 'due to parts not lasting as long as expected means that airlines are having to ground approximately 30 Trent 1000-powered aircrafts at any one time.' The delay in resolving the issue is such that airlines who had hoped to have their 787 aircraft operating as normal by the summer have been told that replacement engines and accessibility to engineering work may not be available until 2019.
Air New Zealand, which has grounded two of their 787-9 aircraft after engine failures last December, is currently awaiting engineering availability at Singapore Aero Engine Services, a joint venture between Rolls-Royce and Singapore Airlines. Due to demand at that facility the airline has been advised that it may take a number of months before the work can commence. The airline has produced a video explaining the issues to their staff which was made public last month. Air New Zealand was the first airline to order the Trent 1000 in 2004 and took delivery of the first completed 787-9 in 2014.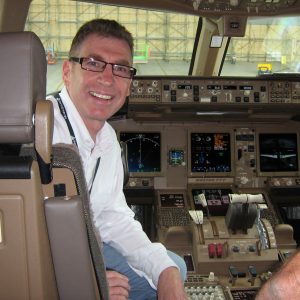 John has always had a passion for aviation and through a career with Air New Zealand has gained a strong understanding of aviation operations and the strategic nature of the industry. During his career with the airline, John held multiple leadership roles and was involved in projects such as the introduction of both the 777-200 and -300 type aircraft and the development of the IFE for the 777-300. He was also part of a small team who created and published the internal communications magazines for Air New Zealand's pilots, cabin crew and ground staff balancing a mix of corporate and social content.

John is educated to postgraduate level achieving a masters degree with Distinction in Airline and Airport Management. John is currently the course director of an undergraduate commercial pilot training programme at a leading London university. In addition he is contracted as an external instructor for IATA (International Air Transport Association) and a member of the Heathrow Community Fund's 'Communities for Tomorrow' panel.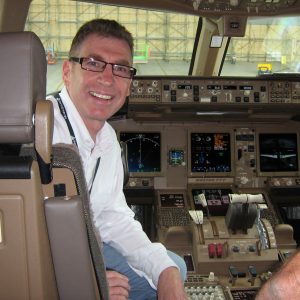 Latest posts by John Flett (see all)