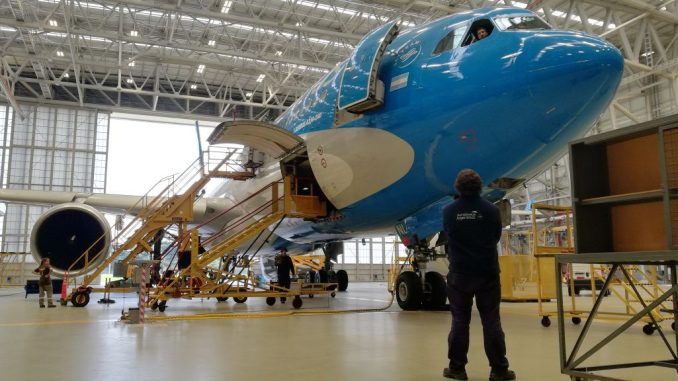 Aerolineas Argentinas announced the launch of the so-called "Hangar 5," one of the most modern and largest in the region with a total surface area of 12,017 square meters and a system of bridge cranes that sweep the central area of the hangar covering the fuselage of the aircraft and its sides.
Located in the industrial plant of the international airport of Ezeiza,"Hangar 5″ will allow the company to work simultaneously on two widebody aircraft or four Boeing 737-800 series and 737 MAX jets, such as those operated by Aerolineas Argentinas for its flights within the country or on regional routes.
The building was designed taking into account the latest environmental trends,  having LED lighting, a system which collects rainwater to reuse it for cleaning work and on the other hand, the floor allows the collection of industrial liquids that are pumped to one of the adjoining buildings for treatment.
"This hangar allows us to continue working and investing in safety, with the best technology and increasing the productive capacity of our industrial plant," said Mario Dell'acqua, president of the Aerolíneas Group.
The hangar will serve to perform the maintenance tasks and major fleet checks, which are those performed approximately every year and a half and that involve the complete overhaul of each of the aircraft's components. The first job is being carried out on the aircraft with registration LV-FNL, one of the Airbus A330 -200s leased by the company.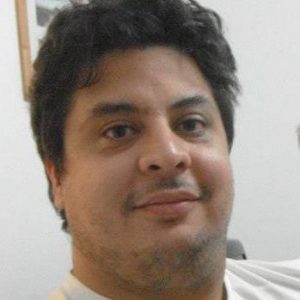 Since a little kid, Pablo set his passions in order: aviation, soccer, and everything else. He has traveled to various destinations throughout South America, Asia, and Europe.

Technology and systems expert, occasional spotter, not-so-dynamic midfielder, blogger, husband, father of three cats; he believes that Latin America's aviation industry past, present, and future offer a lot of stories to be told.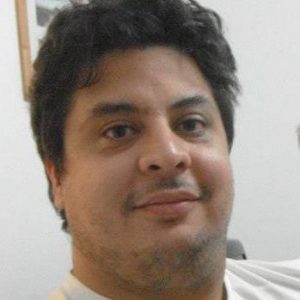 Latest posts by Pablo Diaz (see all)