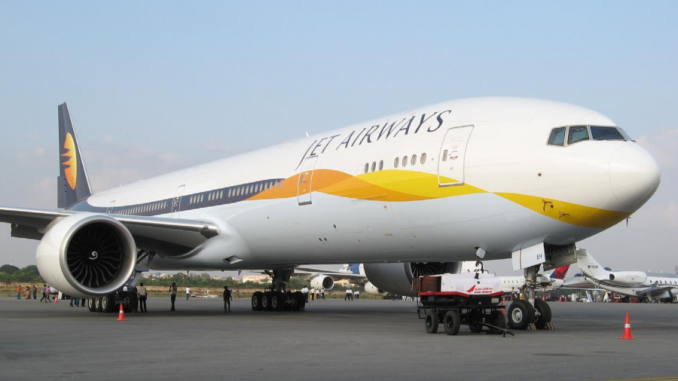 The Indian government has formally rejected the proposed merger of Jet Airways and JetLite, its regional low-cost subsidiary. The decision comes three years after the airline's board approved the merger.
In a filing to the Bombay Stock Exchange, Vice President of Global Compliance and Company Secretary Kuldeep Sharma said that "JetLite (India) Ltd. and Jet Airways (India) Ltd. shall continue their respective operations as two separate legal entities with their respective Air Operator Certificates."
JetLite, previously known as Jet Konnect, has been operating as a subsidiary of Jet Airways since 2007 after it was purchased by the carrier for $215 million when it was known as Air Sahara. JetLite augments many of Jet Airways' services out of Mumbai, Delhi, Hyderabad and Pune, operating 316 flights per week with a fleet of two Boeing 737-700s and five Boeing 737-800s.
Recently, Jet Airways has been dealing with numerous financial struggles due to bad business models, tough regulatory policies and high fuel prices. Reports have stated that the cash-strapped airline has sought government assistance for more capital loans and is seeking an extended credit period from Indian oil companies.
Jet Airways has also been receiving assistance from Etihad, after a 24 percent stake in the airline was sold to the Gulf airline in 2013 for $379 million.
The Indian government has not explicitly stated why the proposed merger was rejected. However, while airline mergers are common in many other large aviation markets, India has not seen many mergers of their airlines. One of the last major mergers to occur in India was the merger of the country's two state-owned airlines, Indian Airlines and Air India in 2007.
An "AvGeek" for most of his life, Akhil has always been drawn to aviation. If there is an opportunity to read about an airline, fly on a new airplane, or talk to anyone about aviation, he is on it. Akhil has been on over 20 different kinds of aircraft, his favorite being the MD-80. Additionally, he has visited 5 continents and plans to knock out the remaining two (Africa and Antarctica) soon. Based in Dallas, Akhil graduated from Texas A&M University with a degree in Management Information Systems and currently works in consulting. His dream is to become an airline executive.
Latest posts by Akhil Dewan (see all)