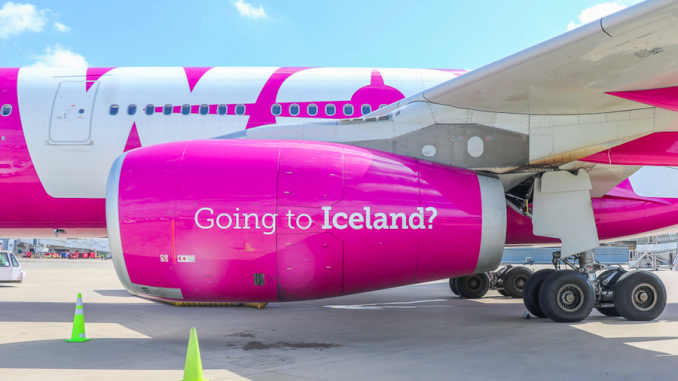 In the evening of May 24, a bright purple Airbus A330-300 touched down at Dallas-Fort Worth International Airport. The aircraft, registered TF-WOW, is one of two of the type flying for Icelandic low-cost carrier WOW air. After taxiing into the Terminal D ramp, pilots tucked the aircraft into a hardstand to begin its overnight stay.
WOW air's inaugural flight from Keflavik International Airport — located just outside Iceland's capital and largest city, Reykjavik— represented more than just a new route for a rapidly-growing airline. Rather, WOW air's newest flight represents just the first frequency of three that capture the essence of competition in the international airline industry today.
On Sept. 4 of last year, WOW air announced their intentions to begin flights to the Texan airport, one of the busiest in the nation.
"Wow air is thrilled to bring our low-fare, transatlantic flight service to Dallas," Skúli Mogensen, CEO and founder of WOW air said in a statement when the airline announced the flights. "Because of our low-cost fares, we hope more people are enabled to experience international travel. Dallas Fort Worth is a world-class region and we can't wait to give European travelers the opportunity to experience all that Texas has to offer."
Not to be outdone, national competitor Icelandair jumped on the boat 10 days later with a route set to begin May 30.
"As we celebrate our 80th anniversary, we are pleased to offer the largest route network in Icelandair's history," Icelandair CEO Birkir Holm Gudnason, said at the time, never even referencing WOW's announcement from just days prior. "Our new service from Dallas-Fort Worth will provide a refreshing alternative for travelers from Texas with non-stop flights to Iceland and beyond. The new DFW route will also open opportunities for European travelers wanting to explore the Dallas-Fort Worth region and the great Lone Star state."
But Dallas-Fort Worth, with over 80 percent of its traffic belonging to hometown behemoth American Airlines, rarely sees airlines coming into the city without a word from American. Still, two short months later, many were shocked when American announced they, too, would begin operating flights between DFW and KEF for the summer of 2018.
"Reykjavik has become a very popular leisure destination and we look forward to giving our customers the opportunity to experience Iceland's unique landscape of geysers, volcanoes and hot springs with our new direct service next summer," Vasu Raja, American Airlines vice president of network and schedule planning, said in a statement.
Suddenly, thousands of seats per week were available on a route that, just a couple months earlier, nobody had yet experimented with.
But that's just competition. Icelandair and WOW — two airlines looking to outgrow the other until one can gain dominance over the land of fire and ice, the natural wonder that is so conveniently placed between North America and Europe — squaring off with American — the massive, battle- and bankruptcy-tested machine that could probably afford to lose a few dollars if they had to just so they could operate the route for pride's sake.
In three days, Icelandair will begin their service, and in 11, so will American. And with two Boeing 757s and an A330 traversing the skies between Keflavik and Dallas throughout the week, there will be no shortage of options for passengers looking for flights to Iceland and beyond.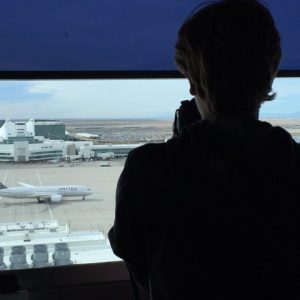 When he was just six months old, Parker took his first flight. From that point, he was destined to love aviation. His mom worked for Southwest Airlines much of his family have been frequent flyers on American Airlines for years, just as Parker is now. In 2015, Parker, inspired by aviation accounts on Instagram, decided to create an account of his own, and he hasn't stopped spotting since. On top of that, Parker has been writing for his school paper since his freshman year and has been writing and doing photography work for AirlineGeeks since August 2016.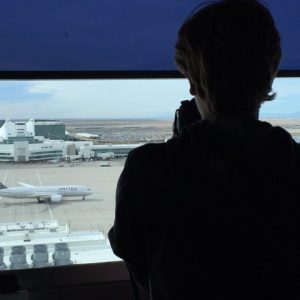 Latest posts by Parker Davis (see all)