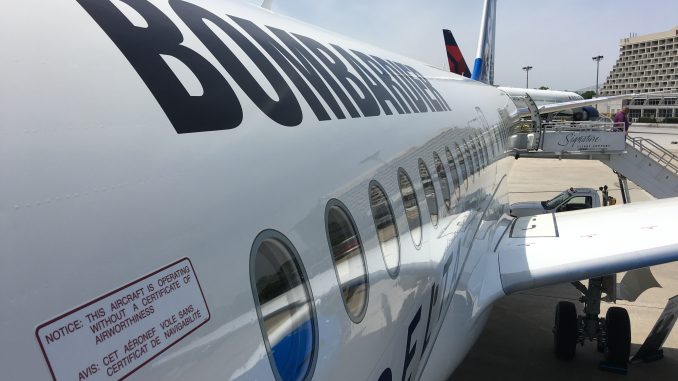 The merger of Bombardier's C Series program and Airbus is nearing completion.  According to Airbus, the deal is expected to be finalized by July 1, following productive negotiations that began in October 2017 when the two airplane manufacturers announced their plans.
Airbus CEO Thomas Enders had announced several weeks ago that he intended to finalize the deal by mid-2018. Airbus, Bombardier and its partner Investissement Quebec have now agreed to complete the merger on July 1 after all required permits and agreements by shareholders, management and authorities on both sides of the Atlantic Ocean have been obtained. This was announced in a joint press release this week.
Airbus will take possession of a majority of the shares of the C-series program without directly investing in Bombardier's other activities. The new structure does not give Bombardier any voting rights, but requires the Canadian company to continue investing in the program.
This means Bombardier will need to invest at least another $225 million in 2018 and $350 million in 2019, as well as another $350 million in total in the two years thereafter. Other investments post-2021 would be made jointly by Airbus and Bombardier in proportion of its shares. Airbus' overall percentage of shares in the program does, however, remain a secret for now.
The development of the C-series program had put Canadian aircraft and train manufacturer Bombardier into financial difficulties after production costs for the new model had skyrocketed. The Canadian and Quebec governments had intervened last year and provided the company with a generous bailout deal, criticized by many in the industry and beyond.
The merger provides both sides with advantages. Airbus can now offer smaller passenger jets under its own product portfolio without having to invest in the development of such aircraft in-house.
Bombardier's CS-100 and CS-300 aircraft have already filled a void that Airbus previously could not fill even with its smallest aircraft, the A318. Airlines that have already placed orders for the C-Series aircraft include Swiss Air Lines, airBaltic and Delta Air Lines.
Bombardier, on the other hand, will receive a much-needed cash injection that will hopefully prevent the company from having to go knocking on the government's — and taxpayer's — door to ask for another bailout. The deal is also expected to cleanse the C-series program from allegations that it had been unduly subsidized contrary to NAFTA and WTO rules.
Adrian joined AirlineGeeks as a writer in 2017. He had always wanted to become a pilot and while he chose a different career path for now, his interest in aviation continues to grow every day. Adrian was fortunate to travel extensively for business in the past five years. As a result, he focuses his research and writing on passenger services and experiences on a variety of airlines. His favorite aircraft include the Airbus A350, A380, and the Embraer passenger jets.
Latest posts by Adrian Vannahme (see all)