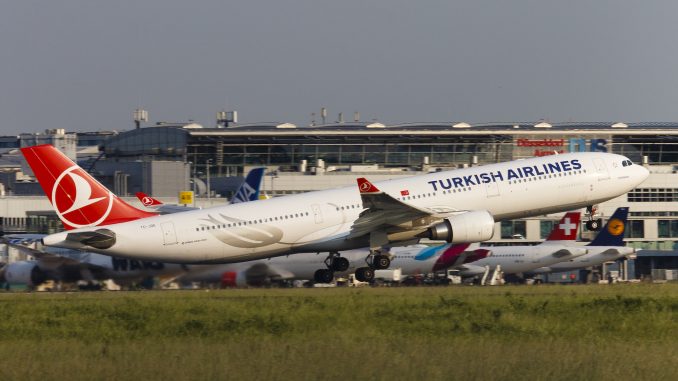 Turkish Airlines, the flag carrier for Turkey, flies to more countries than any other airline in the world. With destinations in over 110 nations, the airline continues its efforts to make Istanbul a global hub for travel to Europe, Asia, Africa and the Middle East.
However, unlike some global airlines, Turkish is attempting to solidify Istanbul as a hub of choice by operating to under-served airports in the continent instead of just the common tourist destinations, allowing it to increase passenger flow through Istanbul.
Turkish Now
Turkish has a large network across the world, and part of this is their African and Middle Eastern network. In places, Turkish may be one of the only operators in an underserved market. For example, Aqaba in Jordan receives domestic flights from Royal Jordanian but also an international Turkish flight to Istanbul.
These extra routes help to increase the potential connections that can be made between the Middle East and Istanbul.
Another popular route by Turkish Airlines from Istanbul includes Abu Dhabi, showing that at present the airline is working towards making Istanbul a good transfer point for travellers heading to the Middle East.
Between January and May 2018, Turkish reported an increase in passengers by 19 percent, reportedly due to increased interest in Turkey for tourism.
Expansion in South America
Back in 2014, the airline began to eye the Latin American market to help it expand its global network.
At present, Turkish flies to six Latin American countries, including Argentina, Brazil, Colombia, Cuba, Panama, and Venezuela. But, these flights aren't all nonstop, stopping in one of the six countries before continuing onwards to its final destination.
Customers who wish to travel onwards in Latin America could make use of the Star Alliance codeshares around Latin America from Copa Airlines and Avianca.
To try and boost the hub as a fast connection, Turkish is increasing the number of destinations that they serve. One place which could be considered is Mexico City, which is soon to start receiving a flight to Dubai from Emirates with one stop in Barcelona.
Could the introduction of this nonstop flight to the east of Europe be a success? The airline is one of Europe's favorites and constantly wins awards for high quality in-flight services, catering and airport lounges.
In November, Turkish is slated to begin nonstop flights between Istanbul and Banjul, the capital of The Gambia.
Why should people choose Istanbul?
Turkish continues to receive awards for having one of the best business class lounges. This will appeal to passengers as it will mean that they can have a more comfortable connection experience on their way rather than a generic one.
Also, the location of Istanbul is mostly central between Europe and Asia, so it can help people cut their journey up more comfortably than choosing London Heathrow, for example, as this will add yet another long flight.
Is Turkish alone in their ventures?
As Turkish is the largest operator out of Istanbul, it has one of the biggest influences to help it become a major global hub and should use that to its advantage to expand its network and gain more passengers.
Istanbul has two airports: Atatürk and Sabiha Gokcen. Atatürk handles the majority of the flights, especially those intercontinental services such as to North America and the Middle East. Sabiha Gokcen airport handles flights mostly within Europe and Western Asia, and is the main hub for competitor Pegasus Airlines.
Pegasus Airlines operates to more than 100 destinations from Istanbul. Its low-cost strategy has helped it to gain popularity within Turkey. However, in October 2016, Pegasus announced that it will offer some of their 74 airplanes on leasing markets due to "severely decreasing passenger numbers."
A brand new airport
In October, Istanbul's brand new airport is set to open.
This new airport could further improve Istanbul as the expansion will help it to cope with the increased demand that comes alongside the status of being a global hub, which the current Atatürk airport doesn't have. Upon completion, the new airport will have six runways.
When the first phase is completed, which has been estimated for this October, an annual capacity of 90 million passengers has been forecast. A video by the operator IGA (Istanbul Grand Airport) has stated that the new airport will be filled with new technology such as biometric e-gates and self-check-in and bag drop units will make passenger processes much quicker and easier.
The video also claims that the passengers are in control at the new airport as they try to minimize waiting times and increase passenger comfort, making connections more refined.
The current Atatürk airport receives numerous negative reviews, at present holding a 4/10 rating on Skytrax. Numerous passengers complain of "long queuing times,"  "poor signage," and "mayhem," which the new airport hopes to defeat.
Passengers travelling through the new airport will also receive one of the world's largest duty-free experiences, making the connections more interesting for travellers who hope to do some shopping.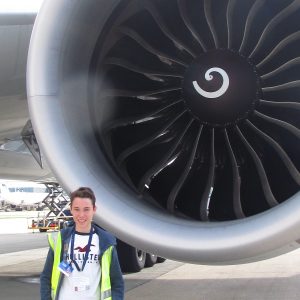 Connor has been in love with flying since the first time he boarded a plane when he was 5 years old. He loves all things aviation, and he hopes to make that his full time career in the future.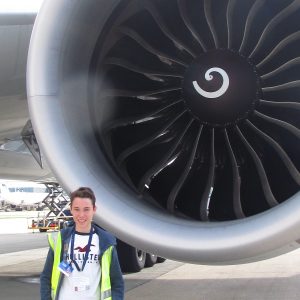 Latest posts by Connor Sadler (see all)