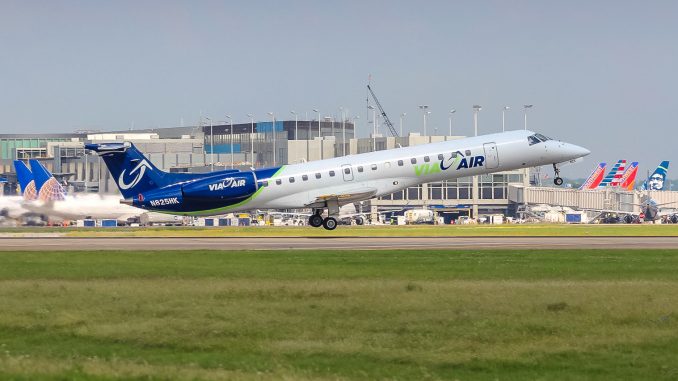 On Tuesday, just over one year after commencing its first nonstop flight from Austin Bergstrom International Airport, ViaAir announced its eighth destination from the airport's new South Terminal. The Orlando-based carrier will connect Austin with Amarillo beginning Sept. 19. The service will operate six days a week from Sunday to Friday.
Speaking on the expansion, Matthew Macri, ViaAir's vice president of operations said: "Both Austin and Amarillo are amazing cities and we're excited about the opportunity to serve both of their business and leisure travelers alike with nonstop jet service between them as part of our 2018 expansion."
News of this route addition came just eight days after the airline also announced plans to begin flights between Austin and Baton Rouge starting Sept. 13. Flights to the Louisiana capital will operate three times weekly on Monday, Thursday and Fridays. While there is not yet a direct connection on ViaAir between Austin and its second-largest hub at Orlando Sanford International Airport, passengers can connect in Baton Rouge to get to the Florida hub once the service begins.
ViaAir first landed in Austin in May 2017 when it commenced seasonal flights to Branson until late November 2017. At the same time, the airline also started flying to Denver, Dallas-Fort Worth, Houston-Hobby, and Chicago-Midway from Branson. Of the five routes, Austin was the most successful and was the only route that was continued in 2018.
With enough success on the Austin to Branson route, the carrier decided to open a second seasonal flight from Austin. This time, the airport chose Steamboat Springs, Colo. via Yampa Valley Airport to attract passengers looking for a winter getaway during the 2017 holiday season. This route was the first ever offered for Austinites looking for direct flights to airports near major ski and snowboarding resorts.
The airline claimed that its Steamboat Springs route was very successful during the short season that it operated and since then has commenced service to four more destinations from Austin's unique South Terminal, which is solely used by low-cost carriers Allegiant and ViaAir. The airline has since added flights to Tulsa, Little Rock, Oklahoma City, and Tucson.
While Austin is not Via's headquarters, it is considered the airline's largest hub. The regional carrier has two of its new Embraer ERJ-145 aircraft based in Austin and may bring more in the future as the destination list grows. During the press event for new flights to Amarillo, AirlineGeeks had the opportunity to interview Thomas Jones, Station Manager for ViaAir in Austin.
When asked why Austin was chosen as ViaAir's newest hub, Jones said: "They see the potential in the city. Everyone is moving to Austin, the real estate prices are skyrocketing, the population is skyrocketing, people want to live in Austin."
Jones continued to say: "People like Austin and want to come here so we want to take them where they want to go non-stop versus having to connect in a congested hub and spoke style environment like Houston or Dallas. That is kind of our business model: From Austin to where people want to go, but nonstop. Cutting out the hassle of connecting at a bigger airport."
April 2018 marked Austin Airport's busiest month to date with a record 1.32 million passengers recorded flying in and out of Austin. According to data from FlightRadar24, in the month of April, ViaAir flew one round trip between Austin and Little Rock, eight round-trips to Oklahoma City, and 13 round-trip flights to Tucson. All scheduled flights for the month except for one round-trip flight were flown and the carrier flew a total of 712 passengers with an average load factor of 35 percent.
While the load factor may seem low, all of Via's routes out of Austin are new and the airline expects the load factors to mature over time.
With respect to the new routes, Jones said: "Load factors have been steadily progressing. Steamboat Springs was wildly successful. Tucson started slow but has been growing rapidly and we are also doing well with Oklahoma City, Tulsa, and Little Rock. The routes are catching on and people like them so we are excited about it."
ViaAir is still a small carrier and has no codeshare or frequent flyer program at this time and operates a small fleet of six 50 seat ERJ-145s, as well as multiple other small aircraft, including the Embraer E-120 Brasilia, used for charter operations. However, the airline does have a baggage and ticketing agreement with American Airlines, so in the event of irregular operations, the airline is able to re-accommodate passengers onboard American.
Already operating eight routes from Austin, the airline may still have more expansion plans for the city and says that passengers should expect more exciting announcements from ViaAir in the future. Additionally, the airline is looking to negotiate with Embraer for an order to potentially double its fleet in the next few years.
Finally, when asked why passengers should choose ViaAir over a competitor, Jones said: "It's high value and low cost. You don't pay the premium of a legacy carrier but will get the same service. We offer a full beverage service, a snack, good hospitality, friendly crews. You're going to have the same experience like flying a legacy carrier, but with less hassle."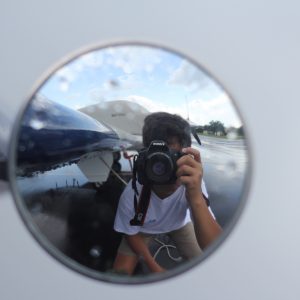 Mateen has been interested in aviation from a very young age. He got his first model airplane at six and has been airplane spotting since he was nine years old. He has always had a passion for aviation and loves learning about different aspects within the industry. In addition to writing for AirlineGeeks, Mateen is also an editor for his high school's newspaper. You can also find him on Instagram (@Plane.Photos) where he enjoys sharing his aviation photography with thousands of people everyday.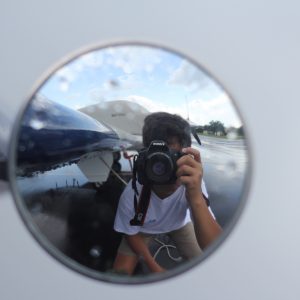 Latest posts by Mateen Kontoravdis (see all)