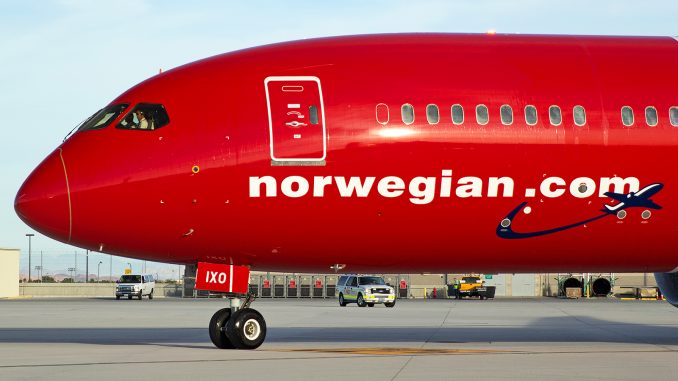 European low-cost airline Norwegian Air Shuttle has announced it is expanding its overseas and long-haul operations to Canada. Already serving numerous cities throughout the United States under its Norwegian Long Haul, Norwegian Air UK and Norwegian Air International subsidiaries, the airline announced that the cities of Hamilton and Montreal in Canada will be the newest recipient of its ultra-low-cost flights to Europe and the French Caribbean in March 2019.
"We are very excited about entering the Canadian market, and provide Canadians with Norwegian's combination of affordable low fares and award-winning service, whether they are heading to the Caribbean or Europe, said Norwegian's Chief Commercial Officer Thomas Ramdahl. "This is only our first step into Canada and as the world's fastest-growing airline, we look forward to expanding our presence here in the next few years."
Norwegian Air International (NAI), which currently connects the secondary cities in the Northeastern United States to cities throughout Western Europe using new Boeing 737 MAX 8 aircraft, will now connect Hamilton and Dublin, the airline's most popular European destination, with year-round daily service. When the route begins on March 31, it will become the second longest route for NAI coming in at 3,312 nautical miles following Newburgh-Bergen at 3,456 nautical miles.
"Today's announcement by Norwegian introducing its first-ever transatlantic flight between Europe and Canada is a game-changer for travelers in Southern Ontario. Hamilton International provides access to a large population base and is well positioned to facilitate low-cost operations for carriers such as Norwegian, "said Cathie Puckering, President & CEO, John C. Munro Hamilton International Airport. "Our passengers love flying from Hamilton and will now be able to access affordable options to destinations in Europe. We are thrilled to welcome Norwegian and its transatlantic service to Dublin in March 2019, when people will be able to access this new service exclusively from Hamilton."
The announcement comes at a time when Hamilton's John C. Munro International Airport, 40 miles south of Toronto, is growing in popularity among ultra-low-cost airlines, including Flair Airlines and WestJet's Swoop. The airport is a popular alternative to Toronto Pearson International Airport due to its lower operating costs and ease of access.
Norwegian prefers secondary airports to save on costs, as it does with Newburgh and Providence which serve the New York and Boston markets, respectively. While, historically, Canadians travel across the border to save money on flights to the U.S., the new transatlantic flights might have the reverse effect as the airport is also close enough to the Buffalo/Niagara Falls area to serve Western New Yorkers that are devoid of low-cost service to Europe.
Additionally, Norwegian Air Shuttle will operate between Montreal, the largest city in Quebec, and the French Caribbean islands of Guadeloupe and Martinique with its intra-European Boeing 737-800 aircraft beginning in October. Montreal, a French Canadian stronghold, will be the first Canadian destination for the new service and will be the third airline, along with Air Canada Rouge and Air Transat, to provide a non-stop link between Montreal and the French Caribbean.
"I'd like to welcome Norwegian, which becomes the 35th airline to operate at Montréal-Trudeau," said President and Chief Executive Officer of Aéroports de Montréal Philippe Rainville We are pleased that they chose our airport to launch their entry into the Canadian market. Norwegian's arrival will enhance the offer of sunny destinations from the city, which will delight travelers from here!"
Norwegian will serve the cities of Fort-de-France and Point-a-Pitre on the islands of Martinique and Guadeloupe, respectively. Service to Point-a-Pitre begins on Oct. 28 and will seasonally operate on Monday, Wednesday and Fridays, with service to Fort-de-France beginning on Nov. 1 operating seasonally on Tuesday, Thursday and Saturdays.
The islands are overseas departments of France and are, thus, part of the European Union and the European Economic Area, allowing the Norway-based airline to fly the routes without fifth freedom permissions.  The airline currently flies to the islands on a seasonal basis from both New York's JFK Airport and Fort Lauderdale-Hollywood Airport, both major bases for Norwegian Long Haul's Boeing 787 Dreamliner operations.
The airline also announced the opening of new flights between the French Caribbean and Cayenne, French Guiana, another French overseas department and region of France in South America, beginning November 1. With the new flight, New Yorkers, Floridians and Québécois will have one-stop low-cost access to French Guiana.
Despite its rapid expansion throughout the United States, Norwegian has largely ignored Canada. Its rivals, however, have embraced Canada, with WOW air serving Toronto and Montreal and Primera Air serving London with plans to serve Paris starting June 22. Plans were announced earlier in the year for Norwegian to serve Canada this summer but were put on hold with the airline citing delivery delays on its MAX aircraft.
According to Primera Air Chief Commercial Officer Anastasija Visnakova, Canadians haven't been as receptive to ultra-low-cost airlines as Americans have, which might be the reason that Norwegian hasn't yet served the Great White North, a country with deep links to Europe, with as much tenacity as it has in the United States. Norwegian has not yet stated whether it will serve any Canadian cities with the Boeing 787 Dreamliner as it does in the United States.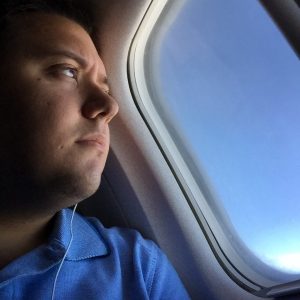 Tom has been flying for as long as he can remember. His first flight memory was on a Song Airlines 757 flying from LaGuardia to Orlando. Back then, he was afraid to fly because he thought you needed to jump off the plane in order to get off. Some years later, Tom is now a seasoned traveler, often flying to places just for the fun of it. Most of the time, he'll never leave the airport on his trips. If he's not at home or at work as a Line Service Technician at Long Island MacArthur Airport, he's off flying somewhere, but only for the day.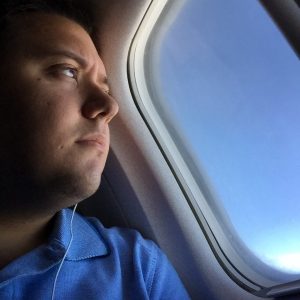 Latest posts by Thomas Pallini (see all)