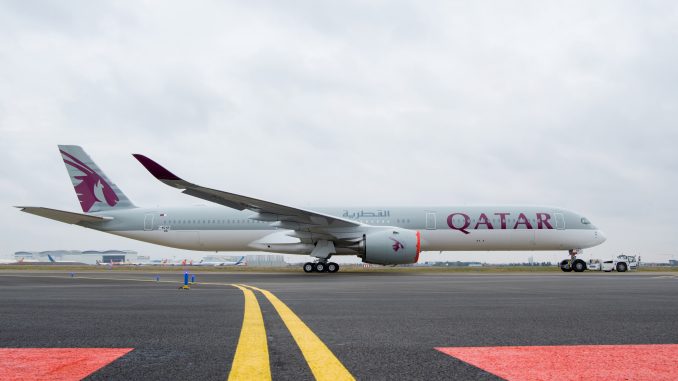 Qatar Airways has a dominating presence at this year's Farnborough International Airshow with six aircraft on display, including the showpiece Airbus A350-1000, a Boeing 777-300ER, a Qatar Cargo Boeing 747-8F, a JetSuiteX Embraer E-135 (of which Qatar Airways is a minority shareholder) and an Air Italy Boeing 737 MAX (of which the airline has a 49 percent stake in). Qatar Airways Group Chief Executive Officer, His Excellency Mr. Akbar Al Baker was in attendance at the airshow for several announcements involving his airline.
On the show's first day, the Qatari flag carrier announced a deal with Boeing for five B777 Freighters, a deal with aviation training firm CAE for five full-motion flight simulators for an undisclosed amount and unveiled its newest executive jet, a Gulfstream G500. At the Gulfstream launch, attended by AirlineGeeks, Mr. Al Baker spoke of the tremendous growth the private jet charter division Qatar Executive was experiencing and the value the G500 would add to the business.
"With its many advanced features, this ultra-modern aircraft will enable us to offer our global clientele unprecedented levels of service," said His Excellency, Mr. Al Baker. "The G500 also demonstrates our commitment to continuing to expand the Qatar Executive fleet, in line with our accelerated growth strategy, enabling us to exceed our clients' expectations time and time again."
Gulfstream President Mark Burns added: "The G500 ushers in a new standard of business-jet travel for passengers and pilots, and we look forward to continuing our partnership with Qatar Executive as their G500 aircraft enters service later this year."
Qatar Executive's G500 cabin will contain satellite communications, high-speed internet, the Oryx One entertainment system, wireless local area network and 'Gulfstream's Cabin Management System, which allows passengers to use their own personal electronic devices to control audio, video, lighting, temperature, window shades and other cabin functions.'
The G500 also has next-generation Pratt & Whitney Canada PW800 engines allowing higher altitude flying that gives it an impressive range compared to its predecessors. With its increased range, the aircraft is able to serve lucrative city pairs such as Istanbul to Cape Town; Los Angeles to London and San Francisco to Tokyo without stopping for fuel.
The first G500 of a 25 aircraft order will enter the market for Qatar Executive later this year with a total of eight expected to be online by the end of 2019. This adds to their current operating fleet of thirteen Gulfstream and Bombardier private jets including five Gulfstream G650ERs, the industry's fastest, ultra-long-range business jet with a 7,500 nautical mile range.
Qatar Executive also announced plans to open an office in Shanghai, China to service the growing demand and needs of their customers in Asia. This follows an earlier announcement of the opening of a Moscow office later this year.
Qatar Airways has increased its presence in the U.K. recently with a return to London-Gatwick, in addition to the established London-Heathrow operation and a new direct service from Doha to Cardiff, Wales. At the IATA Ground Handling Conference in Doha earlier this year, Mr. Al Baker also hinted at the possibility of expanding Qatar Aviation Services to Heathrow Airport in order to streamline the handling of Qatar Airways aircraft.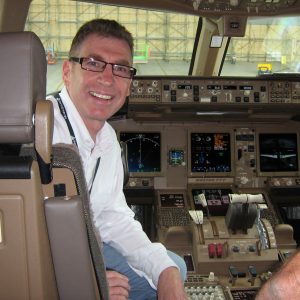 John has always had a passion for aviation and through a career with Air New Zealand has gained a strong understanding of aviation operations and the strategic nature of the industry. During his career with the airline, John held multiple leadership roles and was involved in projects such as the introduction of both the 777-200 and -300 type aircraft and the development of the IFE for the 777-300. He was also part of a small team who created and published the internal communications magazines for Air New Zealand's pilots, cabin crew and ground staff balancing a mix of corporate and social content.

John is educated to postgraduate level achieving a masters degree with Distinction in Airline and Airport Management. John is currently the course director of an undergraduate commercial pilot training programme at a leading London university. In addition he is contracted as an external instructor for IATA (International Air Transport Association) and a member of the Heathrow Community Fund's 'Communities for Tomorrow' panel.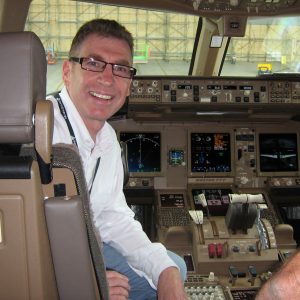 Latest posts by John Flett (see all)