International Airlines Group (IAG), Ryanair, Wizz Air, and easyJet have together formally submitted an official complaint to the European Commission over France's recent air traffic control strikes. This follows after hundreds of cancellations occurring and thousands more delayed flights thanks to the reduction of controllers carrying out industrial action.
This year has already seen a 300 percent increase in strike activity compared to 2017, having a huge knock-on effect on hundreds of thousands of travelers. Whilst the airlines do not question the right to striking, they believe France is restricting the freedom of movement, a key principle within member states of the European Union, by not enabling flights over the country during strikes.
"The right to strike needs to be balanced against freedom of movement. Passengers on routes that overfly France, especially the large airspace that covers Marseille and the Mediterranean, are also subject to delays and massive disruptions," IAG chief executive Willie Walsh said in a joint statement by the four.
At the beginning of June, Mr. Walsh also stated: "From a European context, the thing most impacting is ATC strikes and the ongoing ATC environment which is a mess,
"It's destroying traffic through Europe."
Eurocontrol, which handles air traffic management across Europe, said 16,000 flights had been delayed by June this year due to ATC strikes, affecting more than 2 million passengers.
Michael O'Leary, Ryanair's chief executive, said: "Europe's ATC providers are reaching the point of meltdown with hundreds of flights being canceled and delayed daily either because of ATC strikes or because Europe's ATC don't have enough staff."
"These disruptions are unacceptable, and we call on Europe's Governments and the EU Commission to take urgent and decisive action to ensure that ATC providers are fully staffed and that overflights are not affected when national strikes take place, as they repeatedly do in France," he added.
This year 29 days of industrial action have taken place so far, which not only causes a big headache for travelers but for flight crew and their airline operations. Strikes that cause delays often puts crews out of hours, meaning they are unable to complete their daily duties, resulting in either standby crew being called to replace those going out of hours, or the airline canceling the flight due to no crew able to operate the flight.
Airlines are also spending more money on fuel so their aircraft can reroute around affected areas dodging any delays caused by strikes. Travelers that are affected by canceled flights are entitled to either: a full refund, rebooking on to the next available flight or transferring to an alternative flight.
The European Commission is expected to proceed further in August after receiving all the complaints and supporting evidence from the airlines.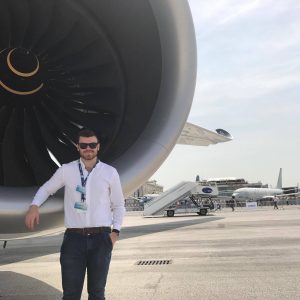 James is a keen aviation enthusiast from the United Kingdom. He has been flying since the age of 13 and today, aged 23, flies the Airbus A319/320 series for one of Europe's largest airlines.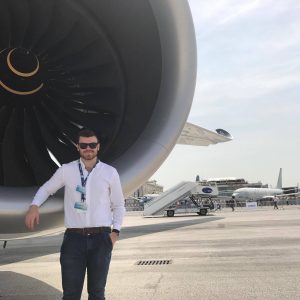 Latest posts by James Dinsdale (see all)