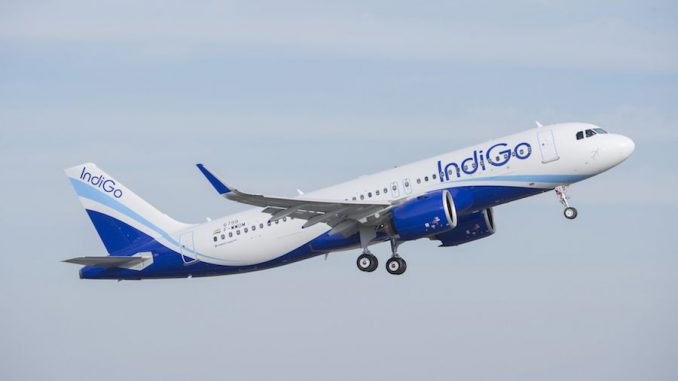 Indian low-cost carrier IndiGo airlines has encountered further problems with its Airbus aircraft.
The carrier has just made the decision to ground five of its Airbus A320neo aircraft due to technical issues.
The aircraft's Pratt & Whitney PW1100 Geared Turbo Fan engines are supposedly the cause of the groundings as the carrier has been facing engine issues such as mid-air shutdowns and oil chip detection.
IndiGo is the world's largest operator of the A320neo aircraft, with 39 aircraft of the type in its fleet.
This is the second large-scale grounding of the A320neo by IndiGo. The first grounding came as a decision from India's Directorate General of Civil Aviation in which eight aircraft were grounded due to mid-air engine failures.
That grounding led to IndiGo and competitor GoAir to cancel more than 600 flights operated by the A320neo aircraft.
Additionally, manufacturing issues with the PW1100's knife-edge seal on the aft hub of its compressors have caused a 3-month delay in deliveries of the engine.
"The release of additional spare engines has been initiated by P&W so that all aircraft are expected to be back in service in the second half of August," said an IndiGo spokesperson.
An "AvGeek" for most of his life, Akhil has always been drawn to aviation. If there is an opportunity to read about an airline, fly on a new airplane, or talk to anyone about aviation, he is on it. Akhil has been on over 20 different kinds of aircraft, his favorite being the MD-80. Additionally, he has visited 5 continents and plans to knock out the remaining two (Africa and Antarctica) soon. Based in Dallas, Akhil graduated from Texas A&M University with a degree in Management Information Systems and currently works in consulting. His dream is to become an airline executive.
Latest posts by Akhil Dewan (see all)