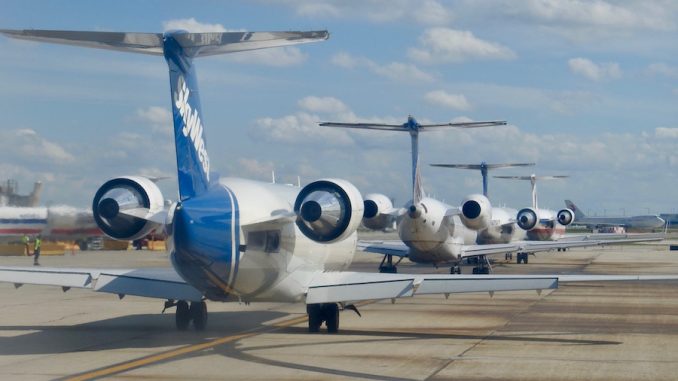 Earlier this week, CNN obtained internal Transportation Security Administration (TSA) documents which suggested the agency was considering eliminating security checkpoints at numerous airports around the nation that are only served by aircraft with under 60 seats. This works out to over 150 airports, meaning nearly 35 percent of the 440 airports currently served by the TSA would go without security checkpoints if the proposal was enacted.
According to the documents, passengers with onward connections would be screened upon arrival at a larger airport, requiring them to join the "sterile" passenger population before continuing on to their final destination. The TSA says the total number of travelers affected amounts to around 10,000, approximately 0.5 percent of the people who fly out of U.S. airports each day. However, those 10,000 daily passengers are screened by 1129 agents, the most inefficient ratio across the TSA's system.
Finally, the documents suggest the changes could save $115 million each year—around 1.5 percent of the agency's total budget of around $7.8 billion—with only a "small (non-zero) undesirable increase in risk related to additional adversary opportunity."
The agency continues to justify this by saying comparatively small aircraft—regional aircraft chiefly made by Embraer and Bombardier, many of which range from a few dozen seats to beyond the 60-seat threshold—would not be "attractive" targets for terrorists looking to cause the most damage and loss of life they can.
Putting aside the human element, the idea that terrorists wouldn't attack a target as high-profile and headline-grabbing as an aircraft given the opportunity sounds misguided even to me, although I am, admittedly, not a terrorism expert. Even then, experts in numerous industries have suggested just one attack would likely have huge economic and social consequences, even if the aircraft attacked was just a 50-seat regional jet.
Now, let's bring back the human element. In any aircraft, you're likely to be surrounded by dozens of strangers. And while you shouldn't necessarily be suspicious of everyone, the knowledge that everyone was subjected to the same screening before boarding likely provides an extra layer of comfort.
In the post-9/11 world we find ourselves in today, we are taught and consistently reminded to be on the lookout for suspicious behavior and to be skeptical of anything that looks abnormal. However, passengers should not be the first time of defense and, despite its recently low success rate, the TSA allows most travelers to breathe a little easier while onboard.
Furthermore, airports are allowed to run smoothly by having all of the commercial aircraft go to a terminal within the sterile area, which allows passengers to make connections without having to re-clear security. In this system, there is no need to segregate aircraft based on whether or not its passengers have been cleared by security.
If you begin to segregate those flights, gate space and the security of the aircraft become an issue. Do you build new terminals at major airports to accommodate these non-cleared flights, as they can't use the same area as pre-cleared flights? Do passengers traveling to these airports require screening? What if a nefarious passenger flying on a non-cleared aircraft leaves something on board to be picked up when the aircraft eventually flies to another major airport, as most regional aircraft typically do at some point? Do the aircraft then have to get checked?
All these are questions that must be answered before this proposal to continue. Additionally, at a time when gate space at most major airports is precious, the freedom for an airline to change the arrival or departure gate of an aircraft is crucial. However, when you segregate flights and relegate them to a certain area, the number of gates available to an aircraft reduces, similar to Chicago-O'Hare where there is only one terminal for international arrivals that all international flights must use.
The TSA is by no means perfect. Still, the agency and its employees struggle to pass routine field testing and certain facets of the agency—like the Federal Air Marshal Service, among others—have their own, much larger, systemic issues. But eliminating security at commercial airports in the U.S., no matter the size of the aircraft that service them, would bring an unnecessary amount of stress for passengers, airports and airlines in comparison to the possible monetary benefit from getting rid of over 150 airports' security checkpoints that nobody should have to deal with.
In 2017, 965 million passengers took to the skies in the U.S. If the TSA so desperately needs that $115 million, here's a proposal to get that back: we all toss in an extra 12 cents when we purchase a ticket, a small fraction of a percent of the cost of most tickets. That should more than allow the TSA to keep all 440 security checkpoints up and running, and they'll even have $800,000 left over to do whatever they need to do to keep our skies as safe as they should be.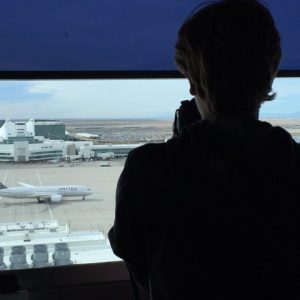 When he was just six months old, Parker took his first flight. From that point, he was destined to love aviation. His mom worked for Southwest Airlines much of his family have been frequent flyers on American Airlines for years, just as Parker is now. In 2015, Parker, inspired by aviation accounts on Instagram, decided to create an account of his own, and he hasn't stopped spotting since. On top of that, Parker has been writing for his school paper since his freshman year and has been writing and doing photography work for AirlineGeeks since August 2016.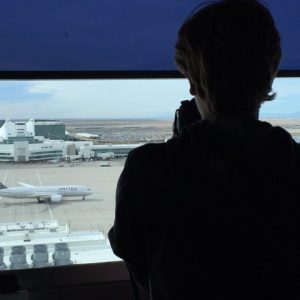 Latest posts by Parker Davis (see all)